More arrowheads
---
Here's a few the wife and I picked up many years ago.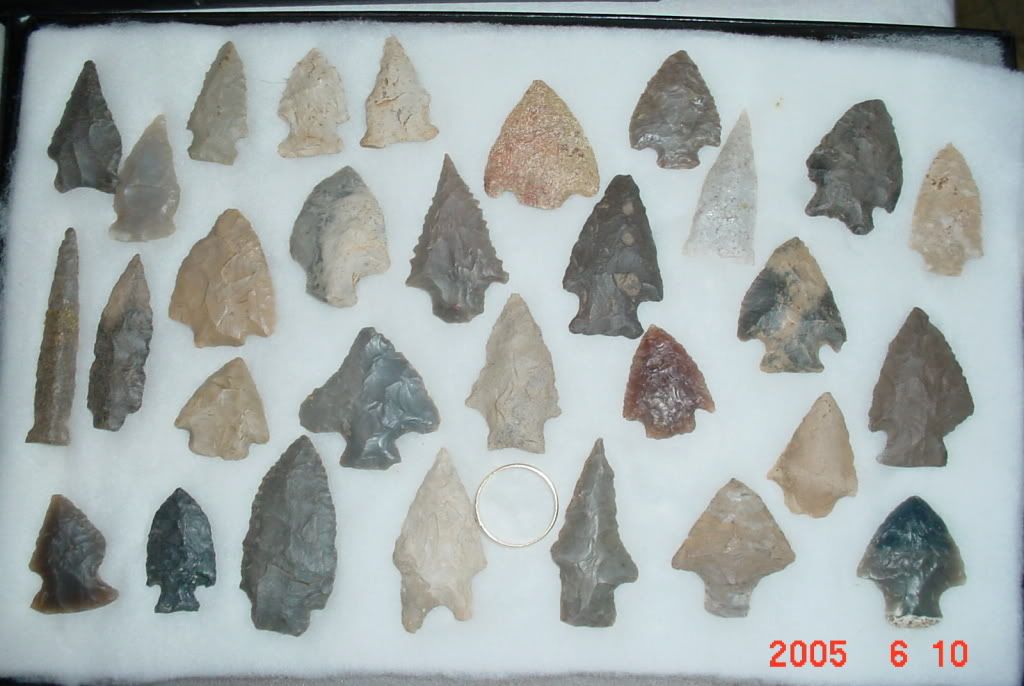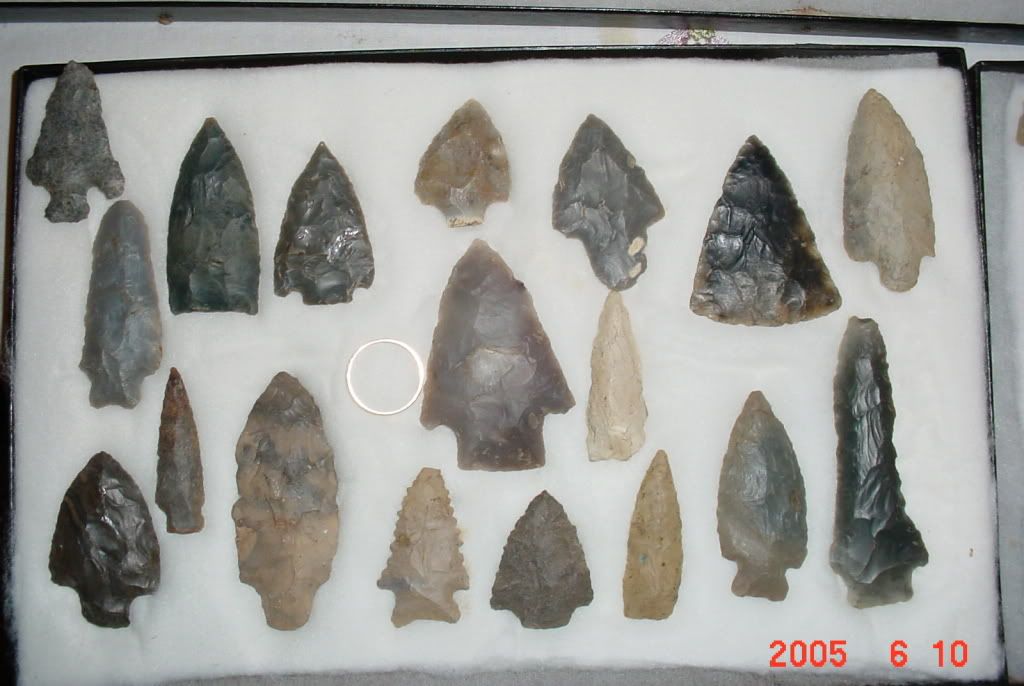 We call these bird points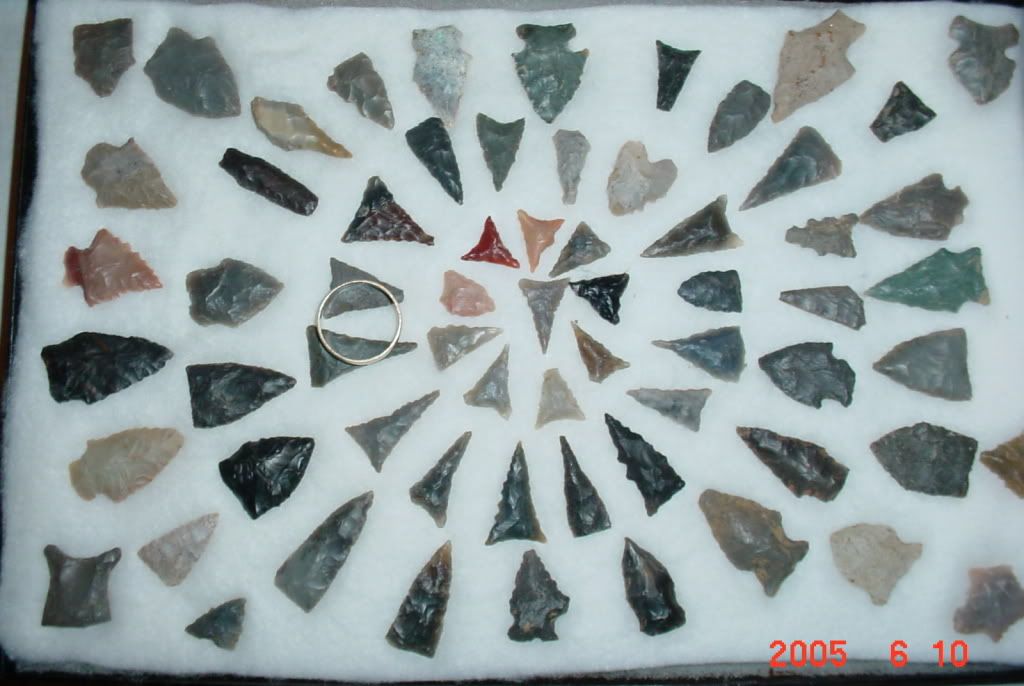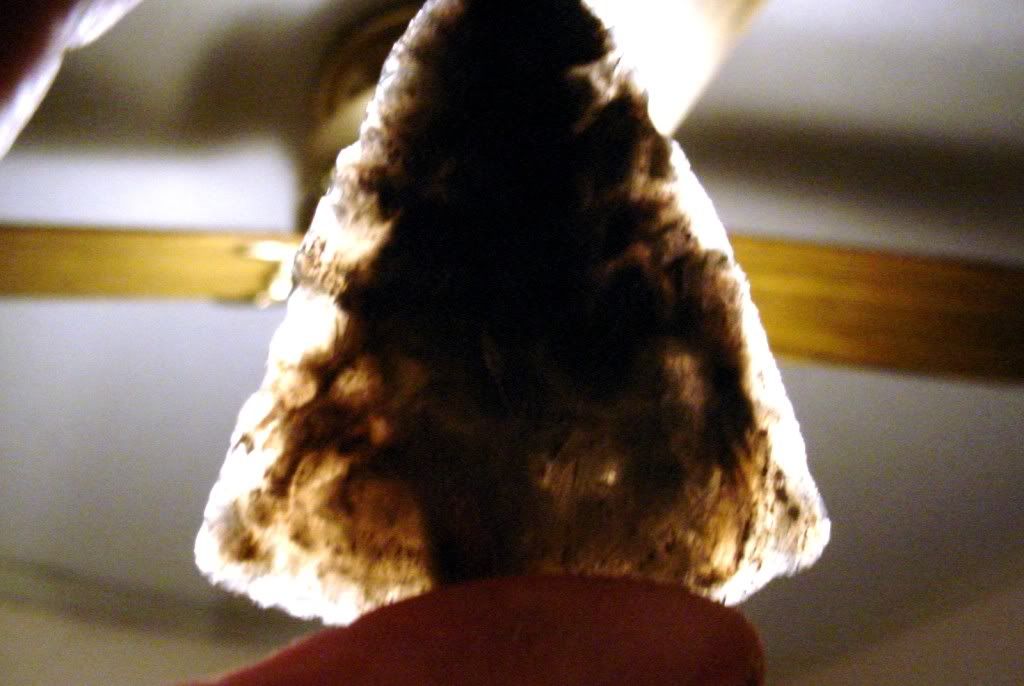 Some of the tools
---
The antler basaes were used in the manufacture of the flint points and tools. You can see these were used so much they are wore smooth.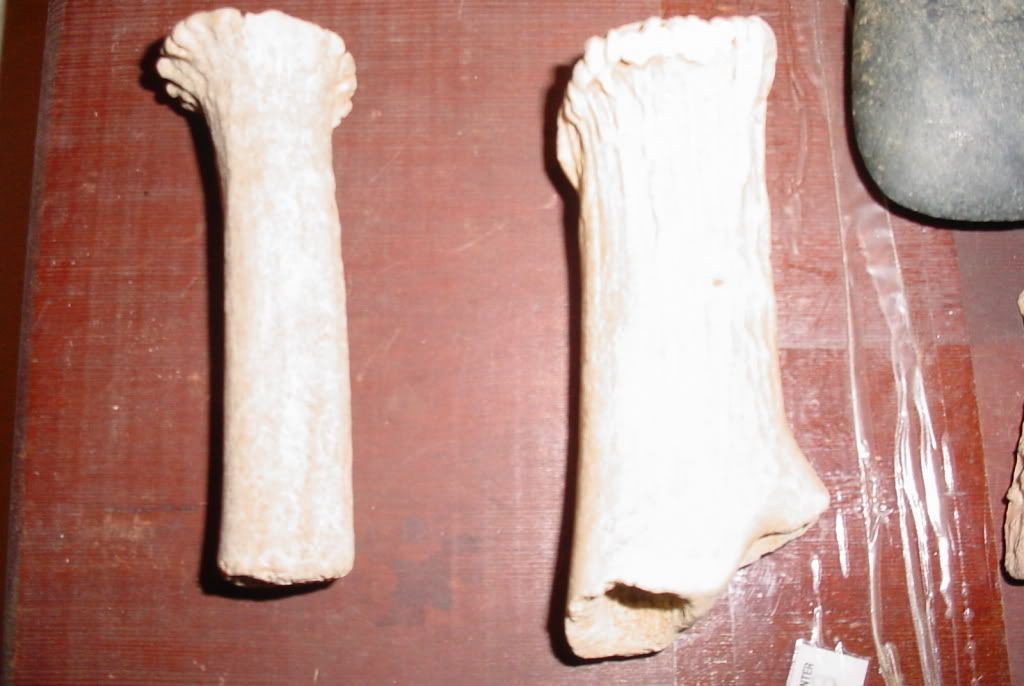 The hematite cone was a prized possession and is a cerimonial piece. The white round stone is a game stone.
Various tools
Moderator
Join Date: Nov 2007
Location: Oregon, Ohio
Posts: 8,381
guys these collections are simply great. Makes me want to look down a whole lot more now. I really like the color in some of the heads. Wonder how long it took to chip one back then and was it like a craftman's trade or could most in the tribe do it?
Neat stuff. makes me want to drive back down and walk some fields. Looks like we walked some of the same fields. Grin. HM there are guys today that can whip out some fine looking stuff in short order. an hour more or less. What the heck is that cone thing I have one that only a couple inches in diameter but I have yet to find anyone who can tell me for sure what it is. I figured it was for some sort of game.
those are awesome,i would like to find 1
---
Now therefore take, I pray thee, thy weapons, thy quiver and thy bow, and go out to the field, and take me some venison.
Genesis 27:3 "The thinking deer hunter should mature through three phases during his hunting life. First phase, "I need to kill a deer." Second phase, I want to harvest a nice deer. And last phase, we must manage this resource so our children and their children can experience the grand tradition of good deer hunting." - Jim Slinsky
great looking rocks,,,that was a supper area
Join Date: Jan 2007
Location: Vermont
Posts: 5,701
Quote:
Originally Posted by
joel the signman
View Post
those are awesome,i would like to find 1
I agree with Joel
---
Democracy is two wolves and a lamb voting on what to have for lunch.
Liberty is a well-armed lamb contesting the outcome of the vote.
-Benjamin Franklin