great colection ronn...i got a bunch myself....we have a mound on the farm
the whole thing just fascinates me.
missed one pic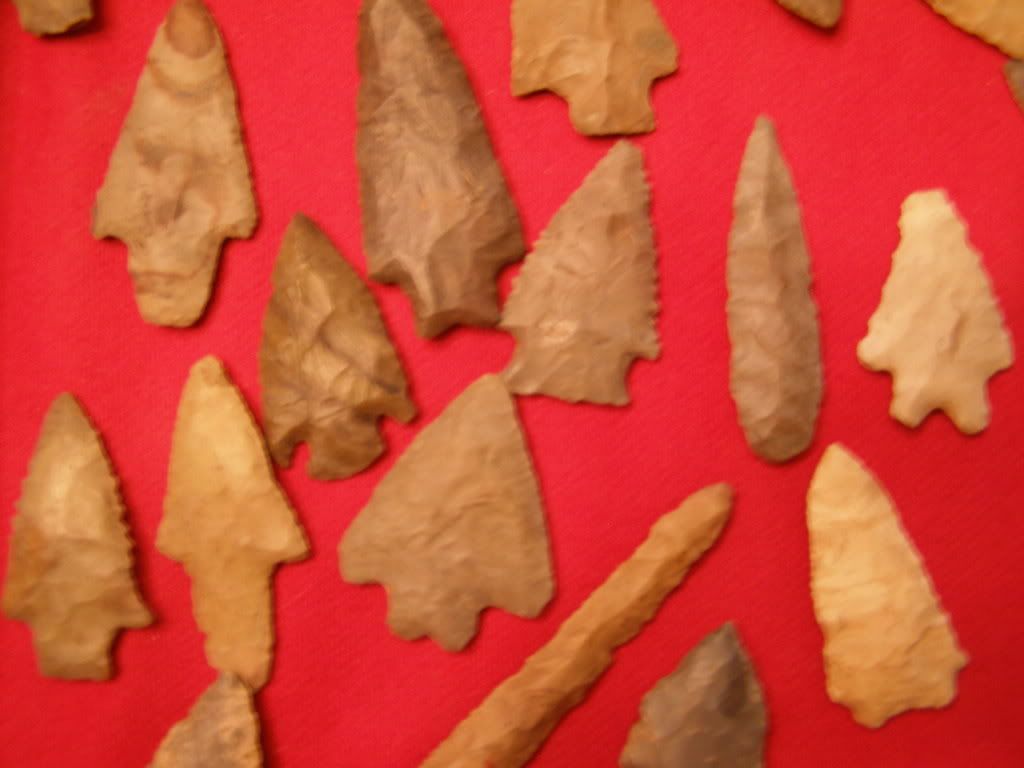 Great collection! That's quite a mixed bag of points, knifes and drills that span from 2,000 to 6,000 years ago. The pendant is a really nice piece.

I'll try to post some of mine latter.
Thats about the time frame I do have a few that could go back farther than that according to a college professor i had. That shell pendant is questionable. I got it from a neighbor that liked to look for arrow heads. He said he found it and it was a gift for my birthday but.......
Wow!!! Very nice collection ronn!!!the only thing i every found that was old was an old indian head nickel.lol
---
GRAB LIFE BY THE HORNS
i noticed the lead bullets in there
thats a great collection ya got
---
Now therefore take, I pray thee, thy weapons, thy quiver and thy bow, and go out to the field, and take me some venison.
Genesis 27:3 "The thinking deer hunter should mature through three phases during his hunting life. First phase, "I need to kill a deer." Second phase, I want to harvest a nice deer. And last phase, we must manage this resource so our children and their children can experience the grand tradition of good deer hunting." - Jim Slinsky