plot cam pics
---
I've had the camera on the food plot for a couple days now. This is what I've got so far.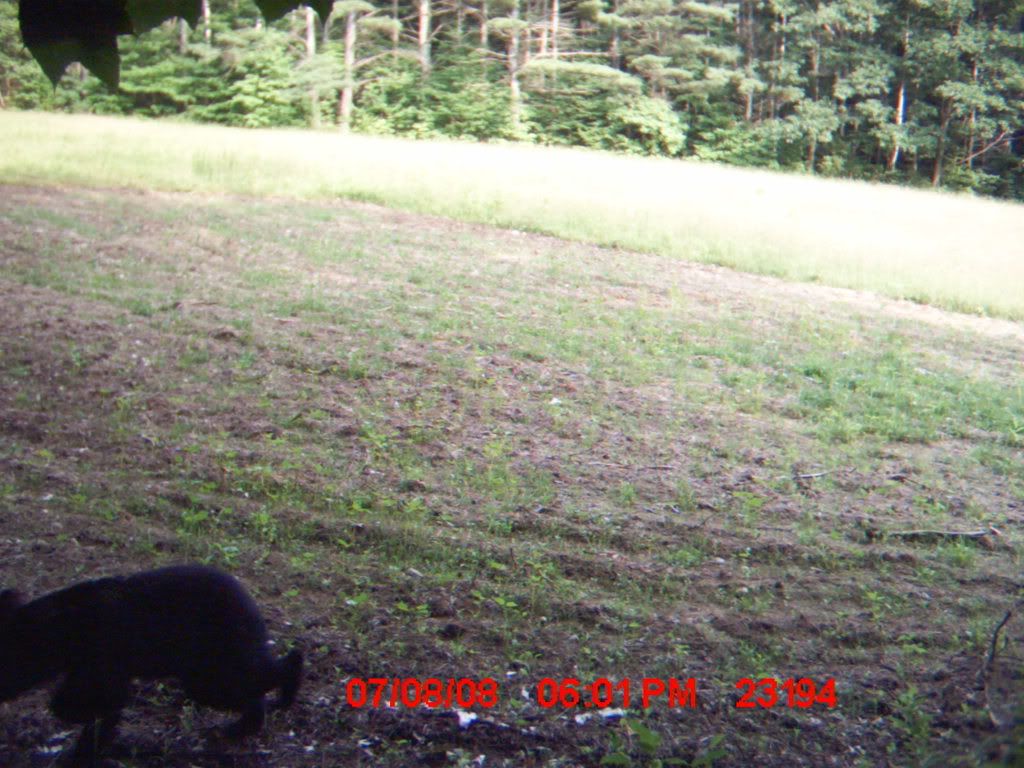 Sorry about the grainy pic. The auto focus was on the leaves hanging down, which I hope I have fixed. sad looking plot isn't it? it is improving all the time though.
a baby bigfoot. just a little cub.
I'll check the cards again this weekend. hope there are more deer and bear and less raccoons and porcupines.
couldn't wait so i went this afternoon.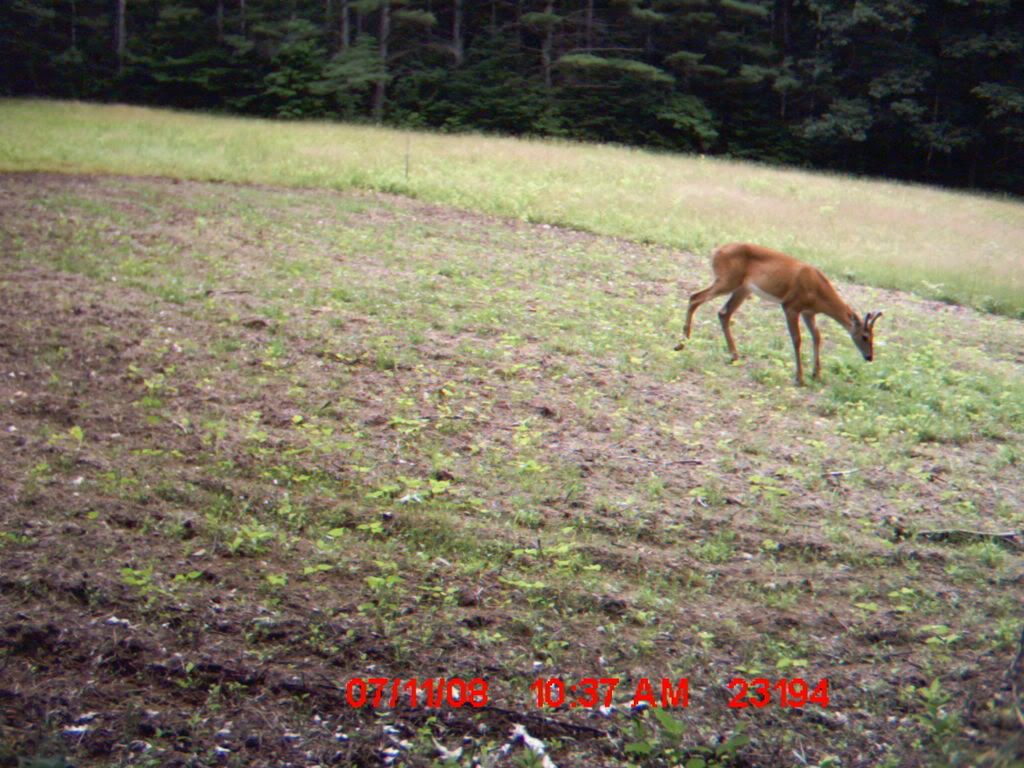 Moderator
Join Date: Nov 2007
Location: Oregon, Ohio
Posts: 8,381
improvement! The critters are taller and one has the beginings!
yup. I need to raise the camera up a little so the flash reaches out a little more. The other camera on the plot, and you are seeing about a 1/4 of the whole plot, is getting nothing but porcupines and raccoons. That plot I figured out is like just under 30 days in the ground. I'm hoping it fills in more. we do have a short cool growing season here in the bellybutton of NH.
Moderator
Join Date: Nov 2007
Location: Oregon, Ohio
Posts: 8,381
ronn, I talked to my camp buddy yesterday he's going to kill both food plots this weekend then plant buckwheat for this fall. Weeds took over. It will be Sept before I can make my first trip there. Next spring I'll be ready to get back in the tractor seat. I'm going to do some more reshearch on what to plant to get a better crop. I've done well with brassica's but clovers not so well. It would be nice to get a couple of years out of a food plot. I get the Whitetail Institute's 1/4 news mag it has a lot of their ideas/products and how to do a better plot. Their prices are pretty steep!
---
Last edited by Hunting Man; 07-11-2008 at

09:22 PM

. Reason: addition
Do you guys spray for weeds and and undesirable plants? I've been seeing a lot about strip plots. strips in a spring summer food, like a clover, and strips in a winter fall plot, like oats. All in the same plot. I wonder why the clovers aren't doing well? I would have thought clover would have been cake. Did you guys mow it a couple times a year? I read somewhere that's a key with clover. I don't know why a guy just can't get seed from the Agway? If the bag has a picture of a deer on it, it seems to cost more and is the same stuff. With the mixed seed I used most of it is an annual but it does have clover which of course is a perennial. This is my first go at doing a plot and I know there are some things I should have done that I didn't, like lime, but lime takes months to do any good for the plants and by then its to late. It needs to be limed the previous year. I've tried to get some of the farms around here for years to let me try a small portion of there hay fields in a deer food plot but there is very little interest here. Good luck and let us know if you fined something good to replace the clover. Oh and word has it that " Grow Coat" is great stuff. This from a guy out west that does a lot of huge plots but I don't know for sure.