Chattanooga TN
---
If your ever heading down I-75 Through Chattanooga do yourself a faver and visit the civil war park on top of Lookout Mountain. This is the city view from Lookout point where the confederates laid siege to the yankee invaders.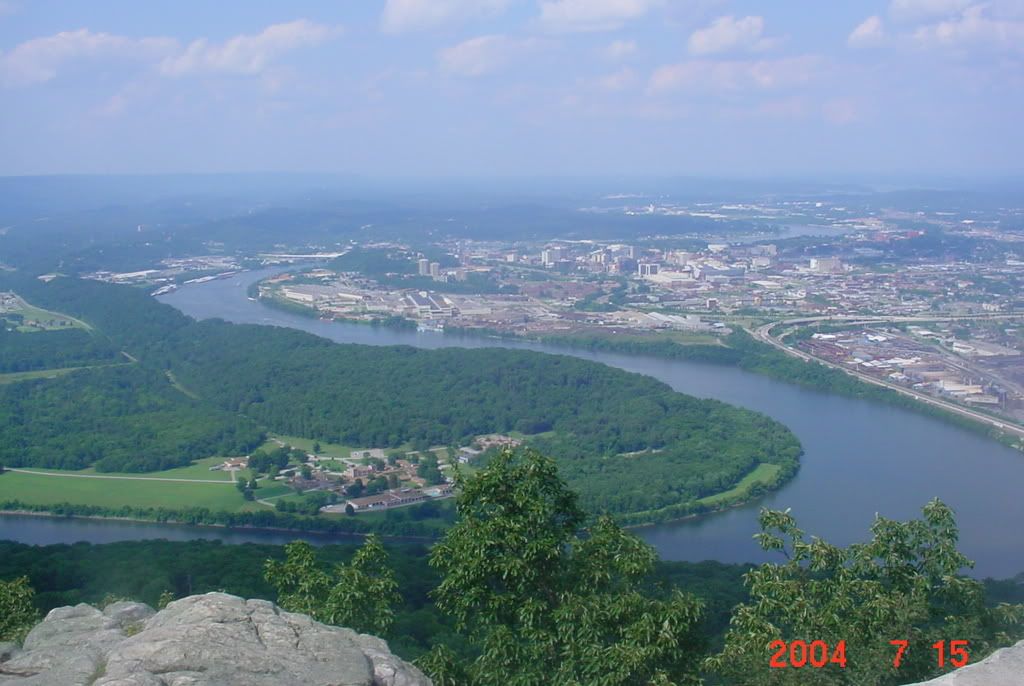 yup been there. Ruby falls was cool also. invaders!?, you scamp you. hahaha
Moderator
Join Date: Nov 2007
Location: Oregon, Ohio
Posts: 8,381
Very nice picture and view indeed, history is just a bit out of focus, Buckshot! You know coming from NORTHERN Ohio my view is rather flat and BLUE. Ok everyone, here's a fun exercise. There's (3) hidden pokes in here, you have to look close to find them, kinda like a maise! Remember now this is a fun exercise and humor is intended and included with only a yankee CHARGE added. Did you all find the three? Way too much time on my hands right now, I think I'll go clean the garage.
what? is it 5 states you can see from there? Looks to me the federal troops had that rabble pretty well treed. lol They couldn't climb any higher to get away. lol