love those cameras
---
Man I really love those cameras.
Nice Pictures Ronn!!! Love The Deer Picture!!
---
GRAB LIFE BY THE HORNS
Join Date: Jan 2007
Location: Vermont
Posts: 5,701
very nice pics Ronn, keep em coming!!!
---
Democracy is two wolves and a lamb voting on what to have for lunch.
Liberty is a well-armed lamb contesting the outcome of the vote.
-Benjamin Franklin

yeah good pics. I like the deer pic alot.
good variety on that piece of property.deer ,yote,turkey
---
Now therefore take, I pray thee, thy weapons, thy quiver and thy bow, and go out to the field, and take me some venison.
Genesis 27:3 "The thinking deer hunter should mature through three phases during his hunting life. First phase, "I need to kill a deer." Second phase, I want to harvest a nice deer. And last phase, we must manage this resource so our children and their children can experience the grand tradition of good deer hunting." - Jim Slinsky
thanks guys. i thought the deer pic was cool also. i'm waiting to see if i can get a pic of the bear thats back there.
puppies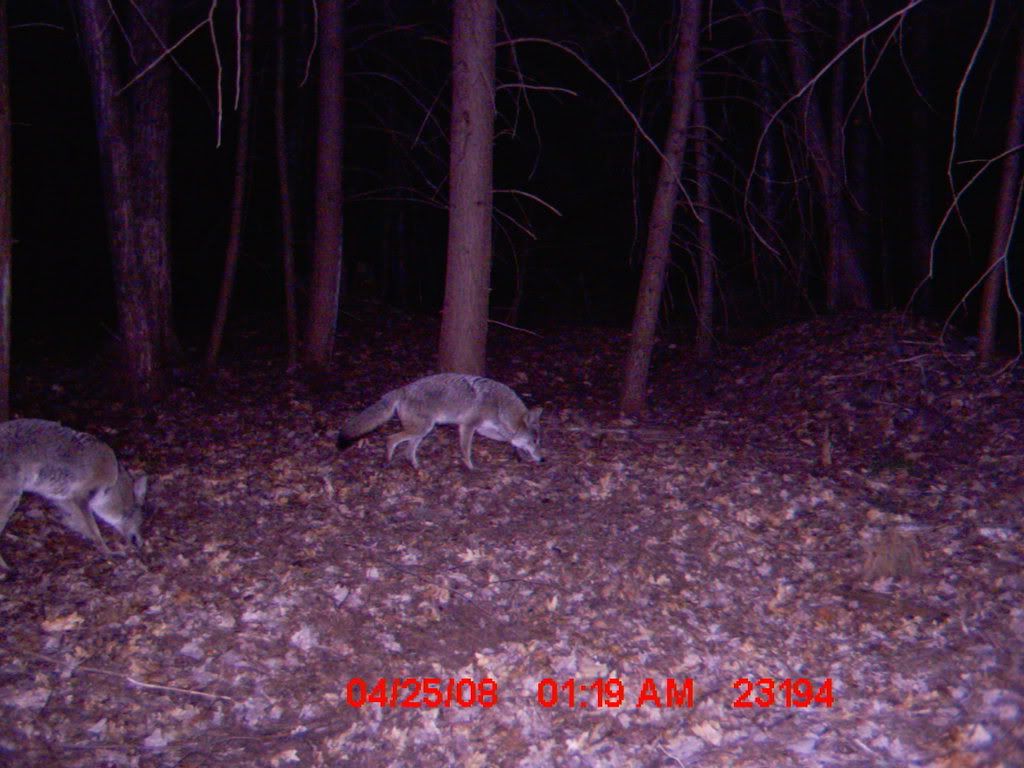 ahwoooooooooooo
---
Now therefore take, I pray thee, thy weapons, thy quiver and thy bow, and go out to the field, and take me some venison.
Genesis 27:3 "The thinking deer hunter should mature through three phases during his hunting life. First phase, "I need to kill a deer." Second phase, I want to harvest a nice deer. And last phase, we must manage this resource so our children and their children can experience the grand tradition of good deer hunting." - Jim Slinsky