more pics
---
here are a couple more pics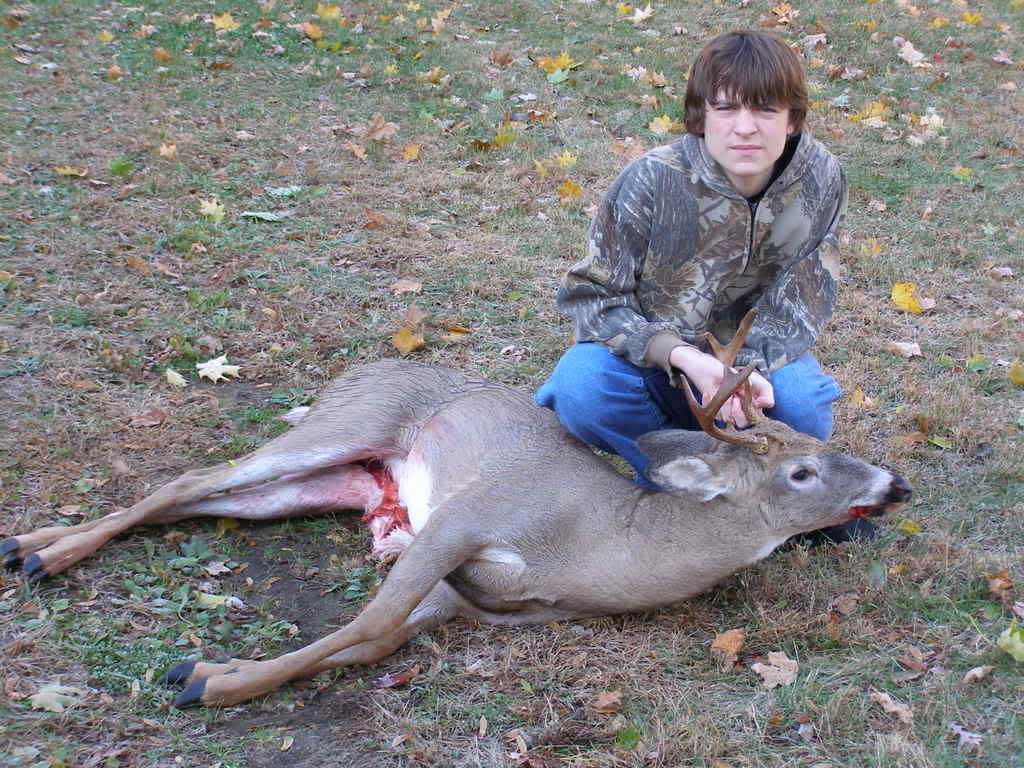 my son's first buck at 15 years old. 2 years ago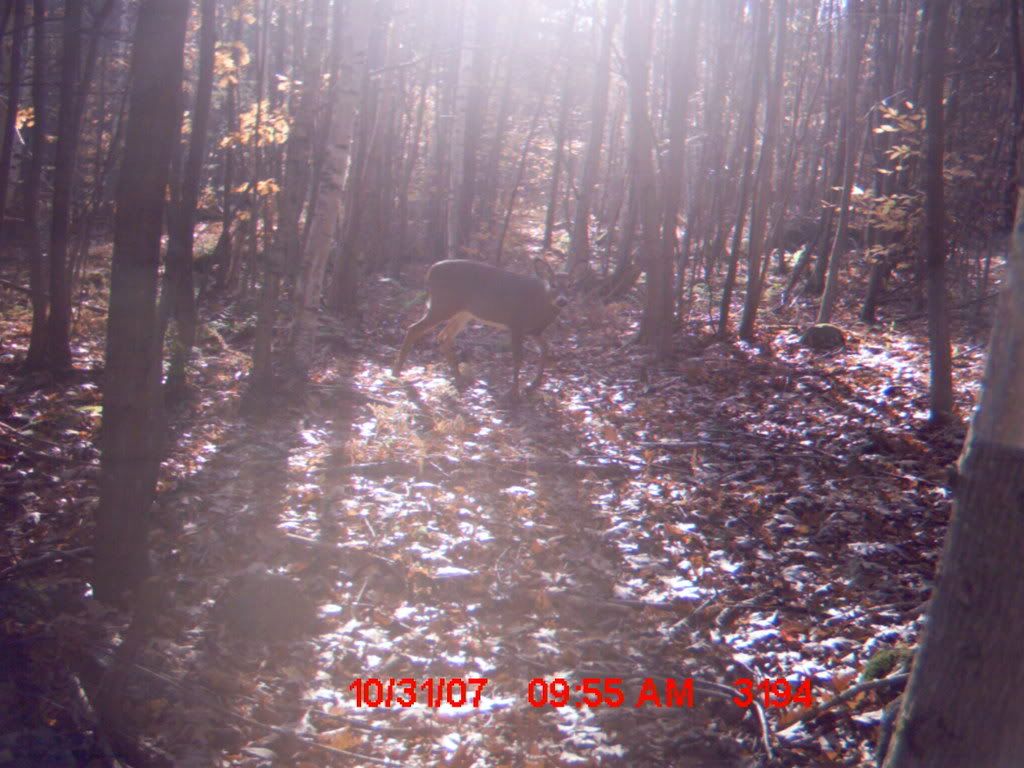 how i learned not to point the camera due east or west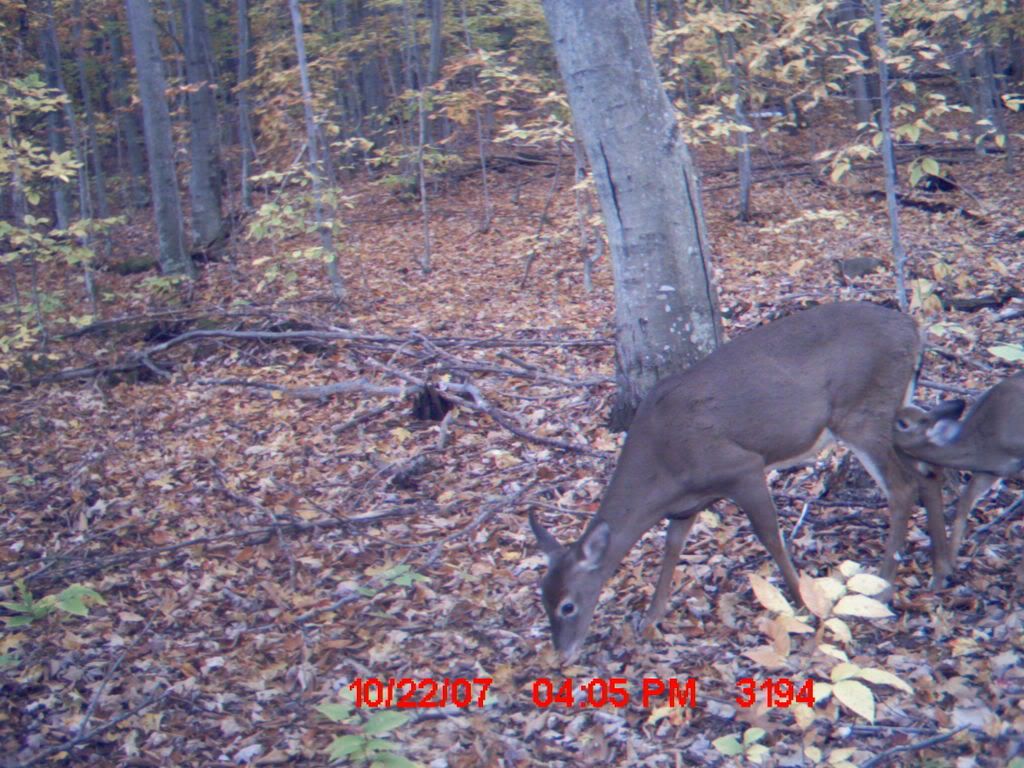 just neat
cool action shot of the fawn
---
Now therefore take, I pray thee, thy weapons, thy quiver and thy bow, and go out to the field, and take me some venison.
Genesis 27:3 "The thinking deer hunter should mature through three phases during his hunting life. First phase, "I need to kill a deer." Second phase, I want to harvest a nice deer. And last phase, we must manage this resource so our children and their children can experience the grand tradition of good deer hunting." - Jim Slinsky
FOUND A FEW MORE COOL PICS
---
GRAB LIFE BY THE HORNS
I LIKE THIS ONE SO COOL
---
GRAB LIFE BY THE HORNS
whitetail fever, i think you may need to do something about scent control or are you putting something on those cameras? i spray mine down with scent killer. covering the lens and sensor so not to get anything on them.
---
Last edited by ronn; 04-01-2008 at

01:28 PM

.
jack and Z my german shrot hairs. jack, the white one, is a pointing fool. Z is just a fool. he'll come around just a pup.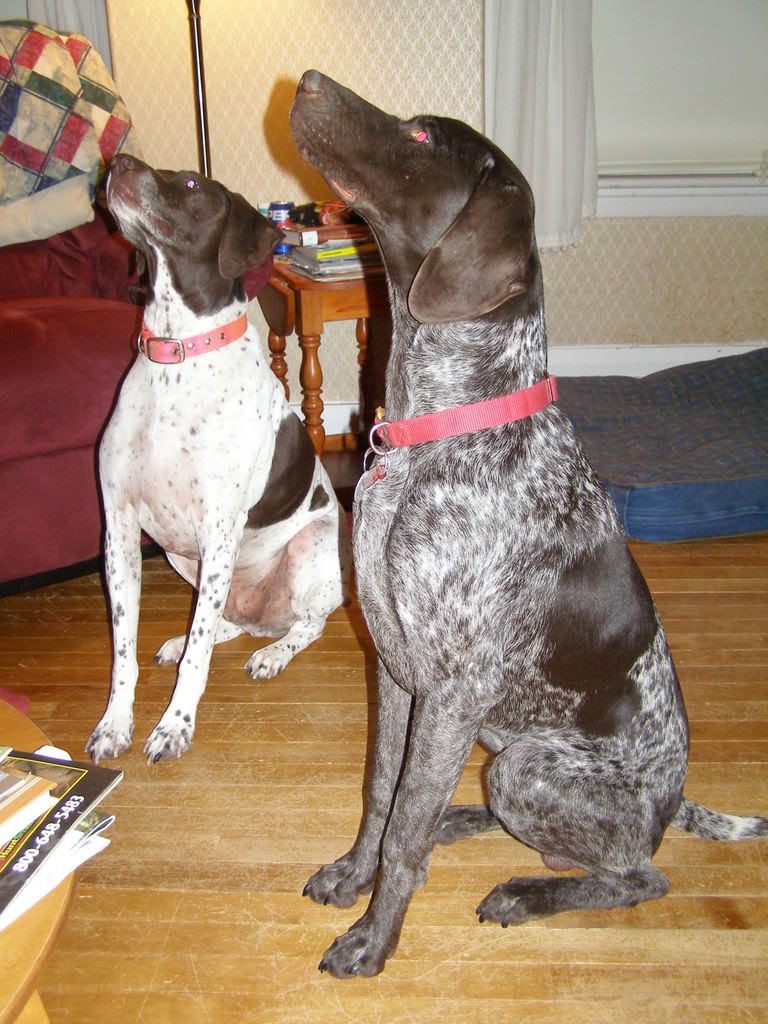 NH coyote
fine looking dogs .grouse hunt with em?
---
Now therefore take, I pray thee, thy weapons, thy quiver and thy bow, and go out to the field, and take me some venison.
Genesis 27:3 "The thinking deer hunter should mature through three phases during his hunting life. First phase, "I need to kill a deer." Second phase, I want to harvest a nice deer. And last phase, we must manage this resource so our children and their children can experience the grand tradition of good deer hunting." - Jim Slinsky
wood cock and pheasant and a few quail when we run into them. love watching dog work.
sounds good
---
Now therefore take, I pray thee, thy weapons, thy quiver and thy bow, and go out to the field, and take me some venison.
Genesis 27:3 "The thinking deer hunter should mature through three phases during his hunting life. First phase, "I need to kill a deer." Second phase, I want to harvest a nice deer. And last phase, we must manage this resource so our children and their children can experience the grand tradition of good deer hunting." - Jim Slinsky