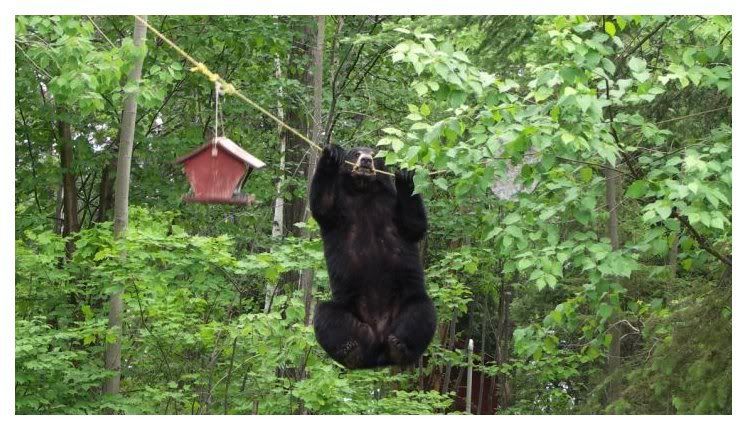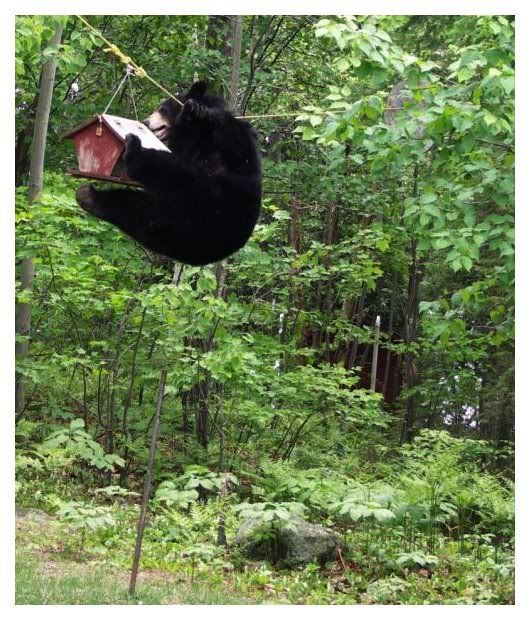 ---
Democracy is two wolves and a lamb voting on what to have for lunch.
Liberty is a well-armed lamb contesting the outcome of the vote.
-Benjamin Franklin

Know I know, thanks, I used to use my brothers server but he gave it up.
THIS IS WHAT I WOKE UP TO THIS MORNING YUK YUK YUK
---
GRAB LIFE BY THE HORNS
you should warn us if your going to post something that horrible and scary
---
Now therefore take, I pray thee, thy weapons, thy quiver and thy bow, and go out to the field, and take me some venison.
Genesis 27:3 "The thinking deer hunter should mature through three phases during his hunting life. First phase, "I need to kill a deer." Second phase, I want to harvest a nice deer. And last phase, we must manage this resource so our children and their children can experience the grand tradition of good deer hunting." - Jim Slinsky
I'm getting it now. weather putz says nothing but snow for us today. enough is enough. Where have I seen those bear pic before bruce?
its pouring here BLAH
.I SAW THAT BEAR PIC AT A BEAR SEMINAR.MUST BE ON THE WEB sorry caps loc
---
Now therefore take, I pray thee, thy weapons, thy quiver and thy bow, and go out to the field, and take me some venison.
Genesis 27:3 "The thinking deer hunter should mature through three phases during his hunting life. First phase, "I need to kill a deer." Second phase, I want to harvest a nice deer. And last phase, we must manage this resource so our children and their children can experience the grand tradition of good deer hunting." - Jim Slinsky