Scrub Buck
Join Date: Jan 2012
Location: California, by way of TEXAS
Posts: 2
one muzzleloader
---
Man thats rough. I use different ones for everything. I love love the traditions vortek, but man that tc bone collector series, I just shot it a few times this week and man!!! Awesome. Heck I even dropped a few yotes with my CVA wolf compact!!! Overall though the Vortek!
---
It aint braggin if you can hit it!!!!
Scrub Buck
Join Date: Feb 2012
Location: Oxford, MS
Posts: 4
---
Well I know there are a lot of better muzzleloaders out there. However I picked up a CVA Bobcat some 10 years ago for $50 red tag sale. The barrel is worn, a ton of bluing wear, the cheap synthetic stock is beat up. The only thing I've added is a Mag-spark ignition after finding No. 11 caps of any quality in local stores became a problem. Would shoot under 2" groups of 3 shots at 100 with patch and ball when I got it. Still does today.
The only comment I ever get about it is how amazingly light it is. But makes since since it's just a barrel, and about 1lb of stock weight if that.

It's 100% reliable with the mag-spark, and I've thrown 250 grain powerbelts out to 200 yards with lethal results.

Here in MS, nost muzzleloaders have gone to single shot 45-70's, or 35 whelen's. I'm still packing this light little meat taker around for some strange reason. lol

It is in fact the only muzzleloader I own.
Scrub Buck
Join Date: Jul 2011
Posts: 13
Don't think I could get by with just one. Had to keep a shotgun and rifle so built these two for all my hunting needs.
.58cal. Berk's Co. Lightweight...under 8lbs. for my deer, hog and elk hunting.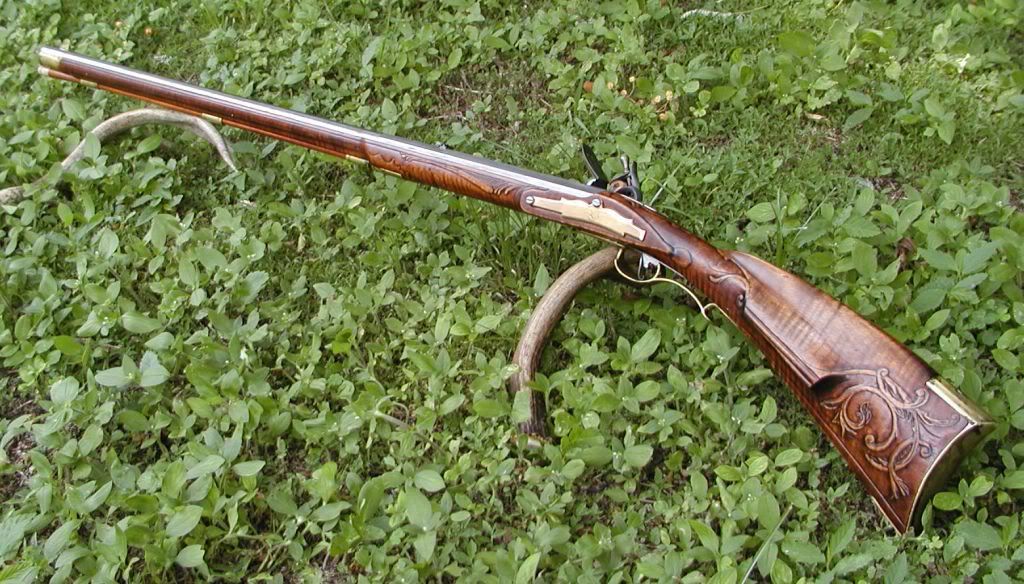 .60cal. lightweight..under 7lbs. smoothbore (.20ga.) for all my spring gobbler hunting.
B&C 100 Class
Join Date: Feb 2012
Location: Fl
Posts: 42
Only one?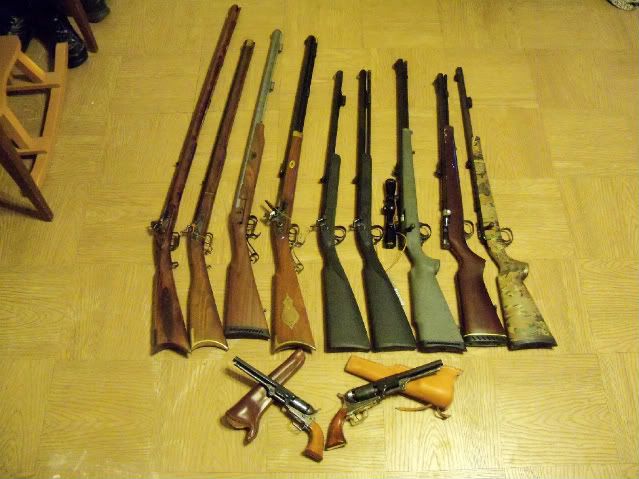 This one until my Chambers Lancaster kit gets here.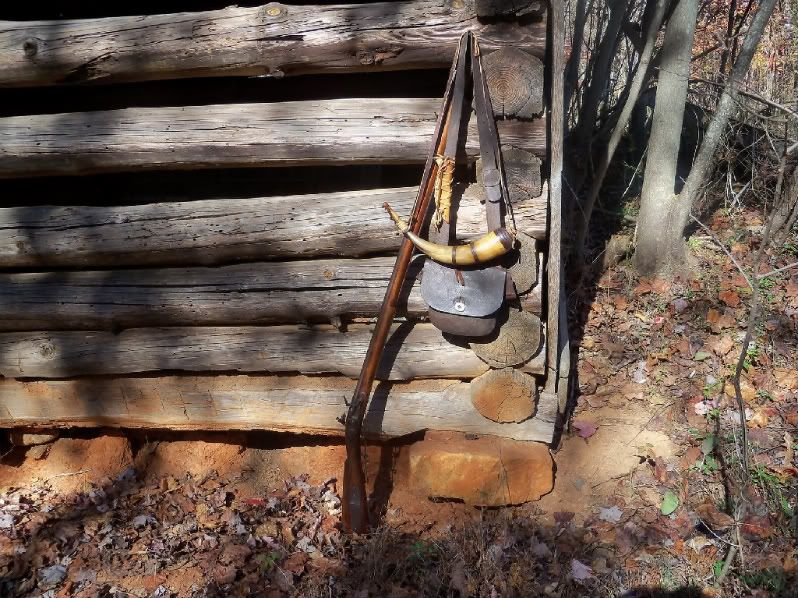 Moderator
Join Date: Nov 2007
Location: Oregon, Ohio
Posts: 8,383
makes for a nice collection.