12-05-2011, 08:30 AM
Join Date: Jan 2007

Location: Vermont

Posts: 5,701
---
my buddy Stuart took this Doe Saturday morning, Dec. 03, 2011, opening day of Vermonts muzzleloader season.
Stuart was uisng a CVA Wolf and the front sling mount broke completely off when he shot this Doe. She weighed in at 130 lbs. dressed.
He kept the Doe, he's getting rid of the muzzleloader soon as it's repaired, hopefully CVA will replace the stock with one that will last longer.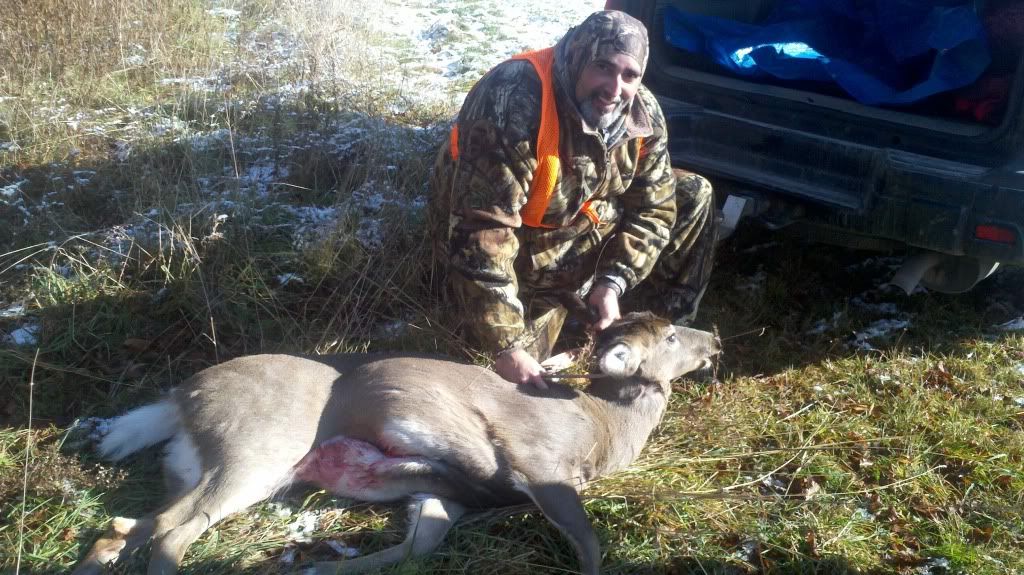 Hard to tell but the sling mounting tang is broke completely off.

__________________
Democracy is two wolves and a lamb voting on what to have for lunch.
Liberty is a well-armed lamb contesting the outcome of the vote.
-Benjamin Franklin