Scrub Buck
Join Date: Dec 2010
Location: Evansville Indiana
Posts: 7
---
Bruce, What is the quality of the scope that comes with Vortek that you have?
Join Date: Jan 2007
Location: Vermont
Posts: 5,701
my personal opinion is that it's a great scope, probably one of the best I've seen in the inexpensive scope range, If I had to compare it I'd say it compares to the Nikon Prostaff 3-9 x 40 or the Buckmasters 3-9 x 40

Now keep in mind I'm a Vermont hunter and in the areas I hunt the average Scope range at my hunting spots could be anywhere from 0 out to about 200 yards It would be very rare for me to take shots any further but the Traditions scope is a one piece tube, mutlicoated lenses are crisp and clear even under low light, fogproof, waterproof & shockproof,,, adjustments are 1/4" inch MOA windage and elevation.
Now if you're looking for a scope for extended ranges I'd say invest more money and go with something else but if long range shots are rare for you I don't think this scope would let anyone down...
---
Democracy is two wolves and a lamb voting on what to have for lunch.
Liberty is a well-armed lamb contesting the outcome of the vote.
-Benjamin Franklin

Scrub Buck
Join Date: Jan 2011
Posts: 2
stainless
---
i would buy a stainless because i think they look better long and you can always weather coat it
Join Date: Jan 2007
Location: Vermont
Posts: 5,701
Quote:
Originally Posted by
FrontierGander
View Post
have they put good open sights on their guns yet? i always see the plastic stuff on them. Tried that one year while in a bind and it was bad LOL. I noticed the camo frame as well, does it too have the "engraving" of the deer skull? I cant tell from the pic
Actually the Traditions Vortek open sights are metal fiber optic sights , the one used on the Vortek are called "Traditions Lightning Fire"
"FireSights" are made by Williams.
And Yes the DeerSskull engraving is on the Vista Stealth Vortek also..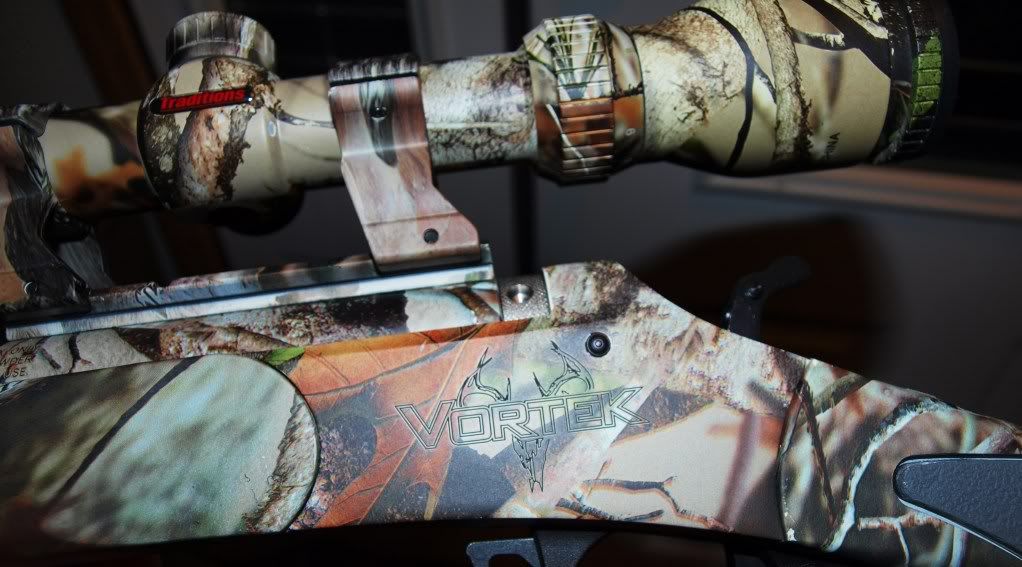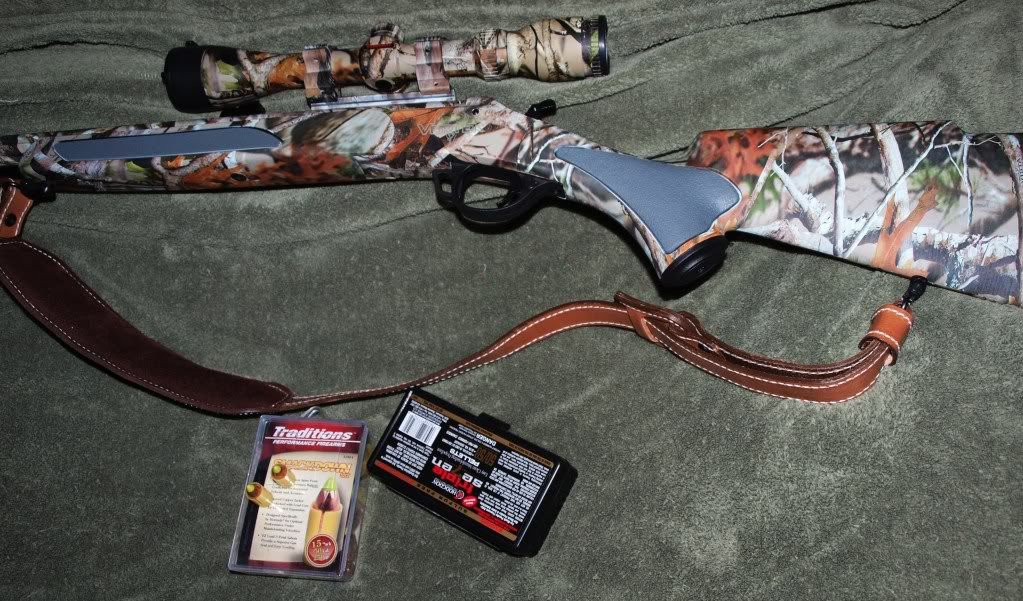 ---
Democracy is two wolves and a lamb voting on what to have for lunch.
Liberty is a well-armed lamb contesting the outcome of the vote.
-Benjamin Franklin