09-26-2010, 08:48 PM
B&C 160 Class

Join Date: Dec 2006

Location: East Tennessee

Posts: 1,220
One doe down
---
Well yesterday was a bust and it finally started to rain here this morning so I decided to sleep in. The rain started to ease up around 9:30 and I decided to try a mid day hunt up at the farm. I got in and set up about noon and at 3:30 had the first deer of the season come in to the persimon trees I was sitting on.
I let the first little doe walk and got a good shot on a big nannerhead doe. She dropped inside of fifty yards. I am posting a pic of the other doe that I let walk, it didn't know what to do.
[IMG]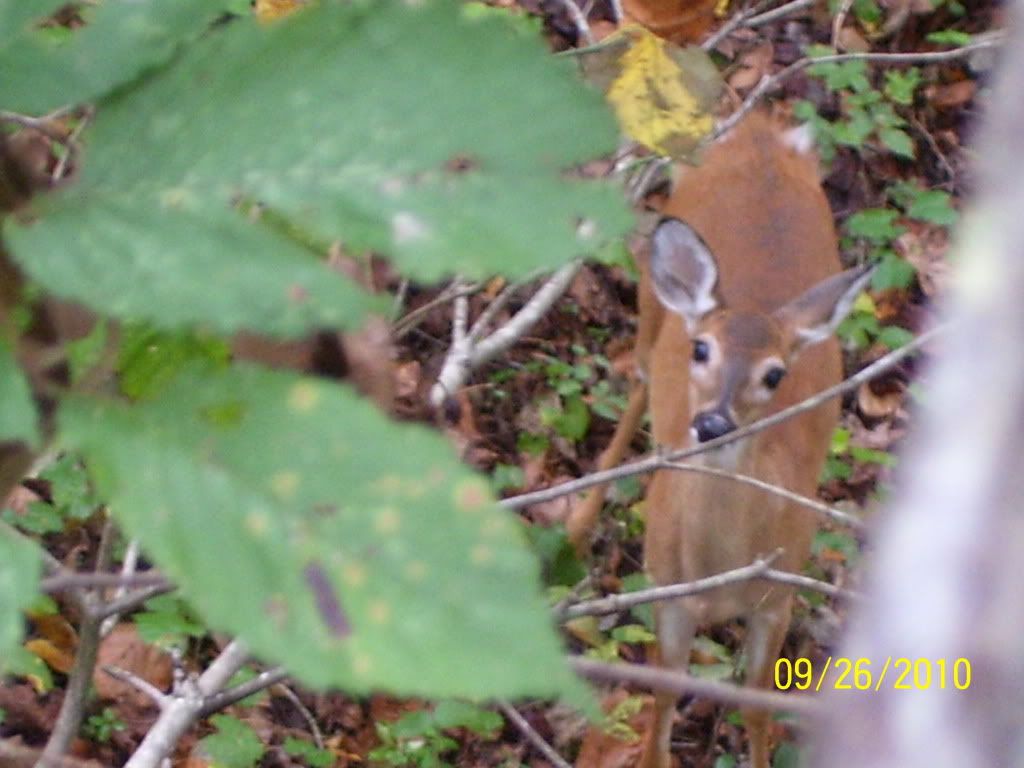 [/IMG]
__________________
If your to busy to go hunting, your just to busy.