01-04-2013, 10:57 PM
B&C 100 Class

Join Date: Sep 2010

Posts: 68
---
Quote:
Originally Posted by
Hellbilly
not a mistake. you knew it wasnt a good shot or you would have taken it. you did the right thing by waiting. Yes it sux when they vanish on ya,but thats why its hunting and not called killing. Its not over until its over and theres always next season. You did the right thing, dont beat yourself up over it
Yes, I know you are right. Still, it was a let down when he disappeared. Two things probably enabled me not to shoot. The first is I killed a seven point on Dec. 10. The other is the season runs through this month so I still have almost a month to try to get him.
I let two does walk that came out after he did.
BTW, here is the deer I killed.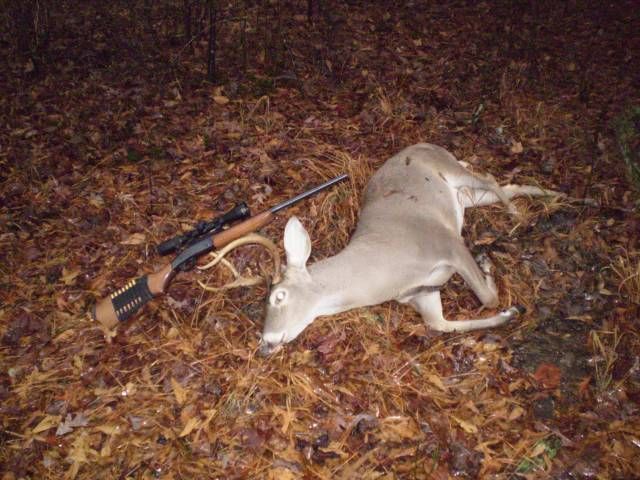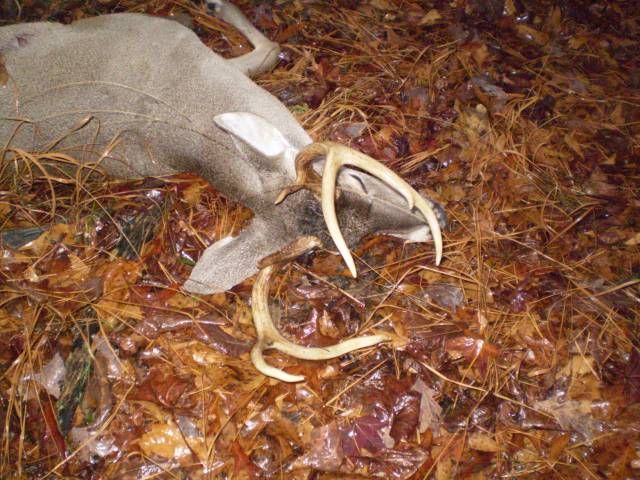 __________________
(Luke 11:21 KJV) When a strong man armed keepeth his palace, his goods are in peace:

(Luke 22:36 KJV) Then said he unto them, But now, he that hath a purse, let him take it, and likewise his scrip: and he that hath no sword, let him sell his garment, and buy one.
---
Last edited by Win73; 01-04-2013 at

11:03 PM

.