B&C 100 Class
Join Date: Sep 2010
Posts: 68
Got one
---
It took a while but I finally got my first deer of the season. He is now reposing in my freezer. I got 50 pounds of meat from him.
Our season runs through January so I hope to get at least one more.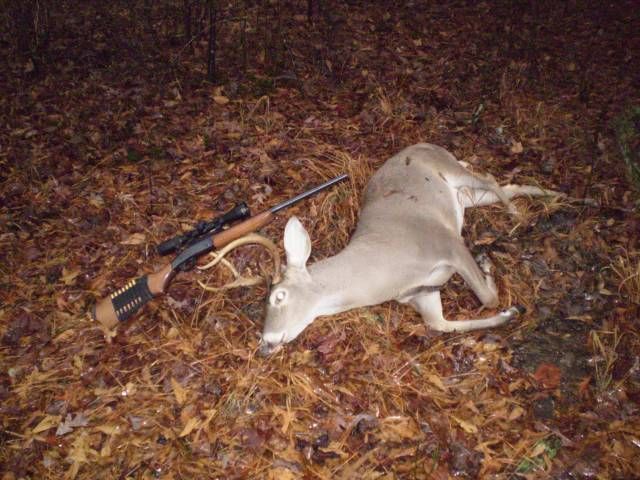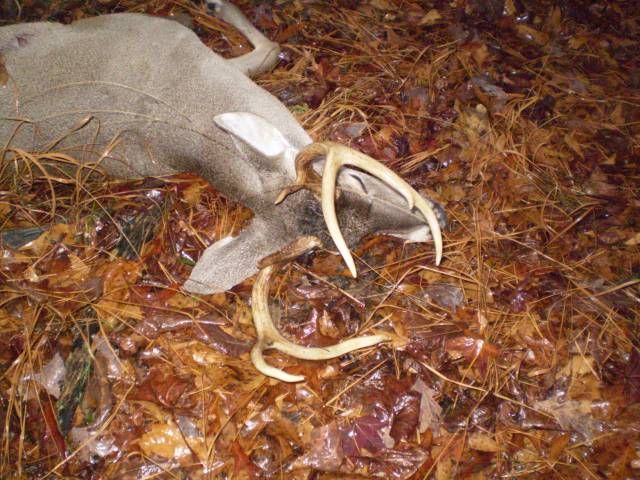 ---
(Luke 11:21 KJV) When a strong man armed keepeth his palace, his goods are in peace:

(Luke 22:36 KJV) Then said he unto them, But now, he that hath a purse, let him take it, and likewise his scrip: and he that hath no sword, let him sell his garment, and buy one.
Moderator
Join Date: Nov 2007
Location: Oregon, Ohio
Posts: 8,383
Congrats on a fine buck. Better late than never....
Join Date: Jan 2007
Location: Vermont
Posts: 5,701
x4!!!!! nice Deer!
---
Democracy is two wolves and a lamb voting on what to have for lunch.
Liberty is a well-armed lamb contesting the outcome of the vote.
-Benjamin Franklin

Very ncie deer!
---
NRA Life member
NAHC Life member
USN Retired