01-30-2011, 09:02 AM
B&C 100 Class

Join Date: Jul 2007

Posts: 59
---
SAVE THOUSANDS OF DOLLARS

Surefire weapon lights are very good, but they run on RC123ís batteries, which are costly (around $2 each for the Surefire brand).

A two battery Surefire will do 65 lumens for 1 hour on two batteries or 120 lumens for 20 minutes with the P-61 lamp.

A 3 battery weapon light will do 200 lumens on three 123ís batteries for 20 minutes.

That is $18.00 in batteries for one hour to throw a 200 lumens beam, with a lampís life of 36 hours.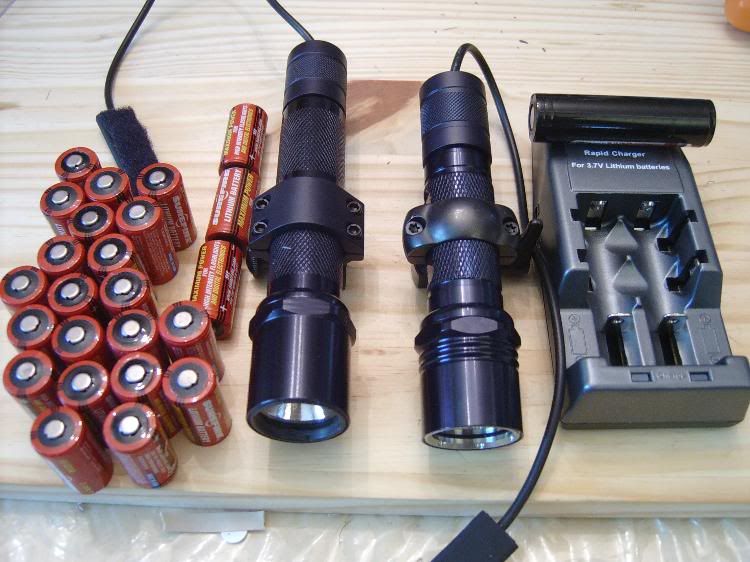 You can see such a light (a Surefire 9P) on the picture left. On the right side is my offering of the tactical weapon light with a lamp life of 50,000 hours, running on a rechargeable battery with 2 hours run time, and outputting 300 lumens.


The battery life is 2,000 hours (it can be recharged 1,000 times) after that, a new battery will cost $23 shipped.

If you were to use the Surefire 200 lumens light for 2,000 hours you will spend $36,000 in batteries.

Stop wasting money in expensive 123ís and e-mail me for the tactical weapon conversion.
And itís shorter and lighter too.
e-mail
jcharles11784(at)yahoo(dot)com.

Thank you for looking
Best wishes



__________________
builder of the Borealis flashlight