Turned Fall Plot Dirt
---
I disked up some of my burnt up summer plot Sunday
Looking for a weather change and rain by the end of the month
Im ready to get a fall planting in the ground and growing
We got a 1 1/2" rain Friday 1st one in a while its going to help
I Put the box blade on my ford and did some leveling on my plot to make it flatter so it will hold the water a little longer
To bad we dont all have tractors.. Would love to turn up our ground and plant again.. Good luck with the rain. We have been getting plenty this year in TN.
i had to slip out again today and move more dirt while it was still moist and cool outside . I think i have a problem i cant leave it alone till its done
Moderator
Join Date: Nov 2007
Location: Oregon, Ohio
Posts: 8,383
delbert, wish I had your equipment in PA and the time to get-er-done. I hope to make it there next month and try to do something in the two plots??? Maybe just mow the weeds down and see what's underneath it all. Need firewood for the sauna too. Seems that nobody else likes to cut sauna wood!
The dirt work got out of control , but it sure looks good
rains have been great since we got the first one 10 days ago
today i slipped out after work and put out 600 lbs of lime and 400 lbs of other stuff
Just to help the 4.5 lbs of seed to grow ,
Glad i got it in the ground
I cut 2ft off my Grave yard plot
I gave my Elders all the space and respect to make it happen
Cost is 80$ fuel 75$ lime 100$ Trace minerals 40$ seed
I planted just under a 1/2 ac with Biologic Sudden Impact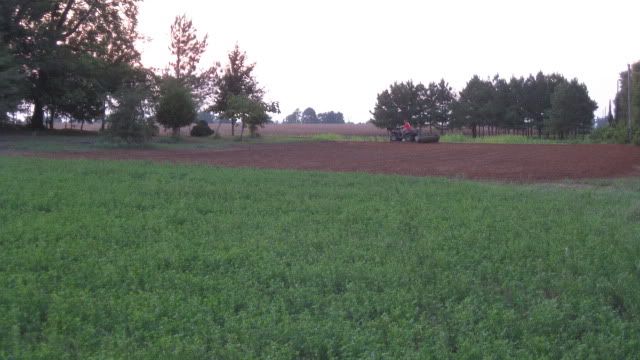 den Impact
Should last 4 to 5 years
The first pic shows the terrace
This shows the Alfalfa in the foreground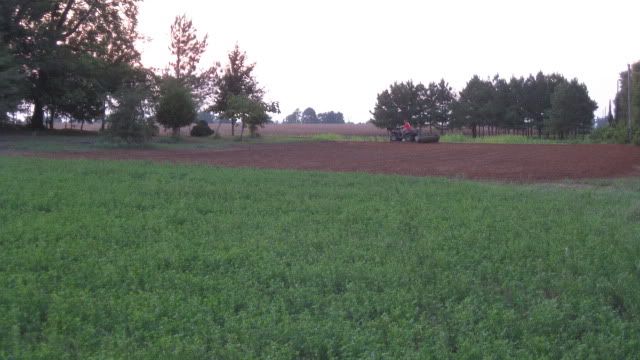 Im having some problems with photo buc so i will have to update when it comes up next week
Looks good I wish I could turn some dirt, it is so dry here that I would have to chisel the dirt.
---
If your to busy to go hunting, your just to busy.
Moderator
Join Date: Nov 2007
Location: Oregon, Ohio
Posts: 8,383
That doesn't look like PA yellow clay ground
Dirt looks like it works up pretty nice. Really nice plot work!