B&C 120 Class
Join Date: Nov 2011
Location: Southeast
Posts: 295
Them Ole Trouts
---
In warm weather, I fool with them ole trouts some, too. I have a bot set up just for trout fishing and fish some fantastic water about 45-minutes from my house.
I seldom keep any, just like to catch them on ultra-light spinning gear. Tops is a 10-6 brown and a 7-2 bow. plenty fun on 4# line in fast water. This one is just about average for us.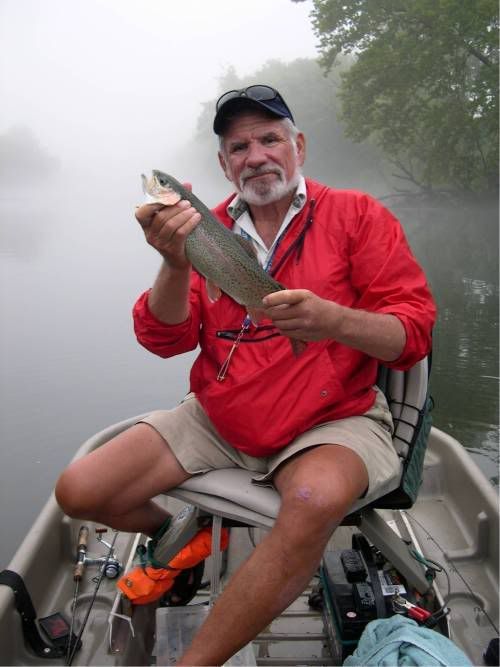 Scrub Buck
Join Date: Mar 2012
Posts: 7
A healthy rainbow is about the prettiest fish going! I will be on the water in three more weeks. I can't wait!