Man those are great looking trout. Congrats
Moderator
Join Date: Nov 2007
Location: Oregon, Ohio
Posts: 8,380
Great looking fish! Congrats TG1
nice browns looks like they are in spawning colors.they make for some fine eating.if its spawn season make sure you try and release the females.if you squeeze the fish lightly and white stuff comes out its a male if eggs come out you got a female
---
Now therefore take, I pray thee, thy weapons, thy quiver and thy bow, and go out to the field, and take me some venison.
Genesis 27:3 "The thinking deer hunter should mature through three phases during his hunting life. First phase, "I need to kill a deer." Second phase, I want to harvest a nice deer. And last phase, we must manage this resource so our children and their children can experience the grand tradition of good deer hunting." - Jim Slinsky
OOPS sorry Joel we done ate them already. My cousin grilled them up with butter and lemons or something like that. I don't fish much so I eat whatever I get.
Moderator
Join Date: Nov 2007
Location: Oregon, Ohio
Posts: 8,380
TG my mouth is watering so bad I need a napkin
!
Here is a spawning bed
You could see a fish in the middle
My buddy with a fish he caught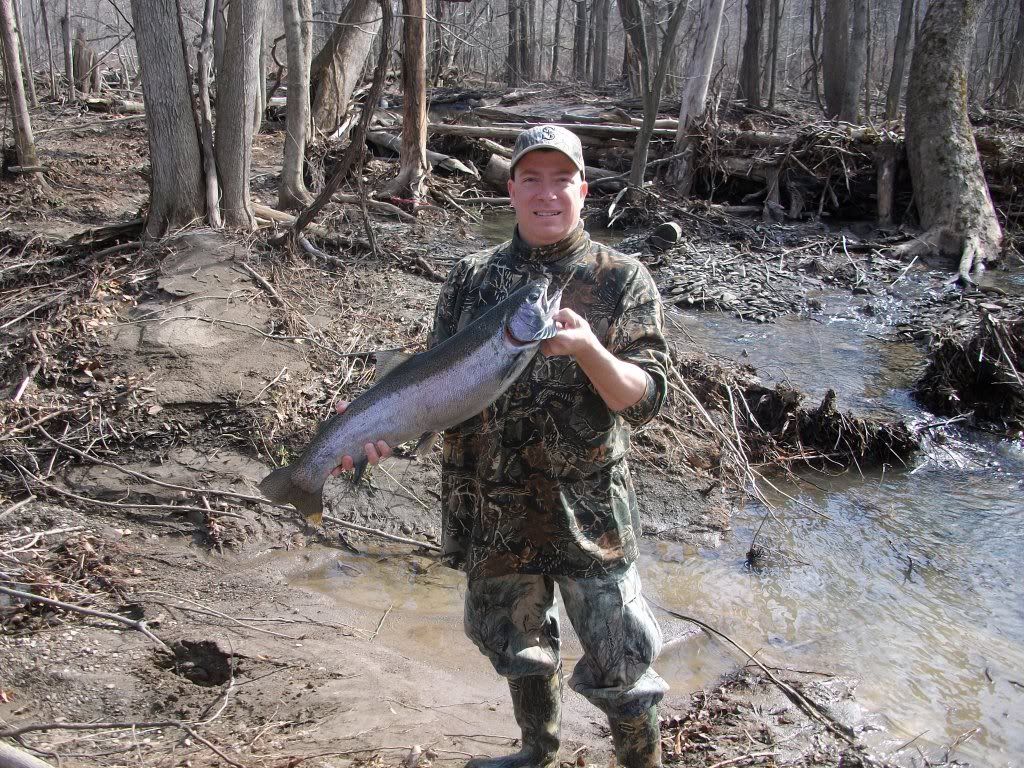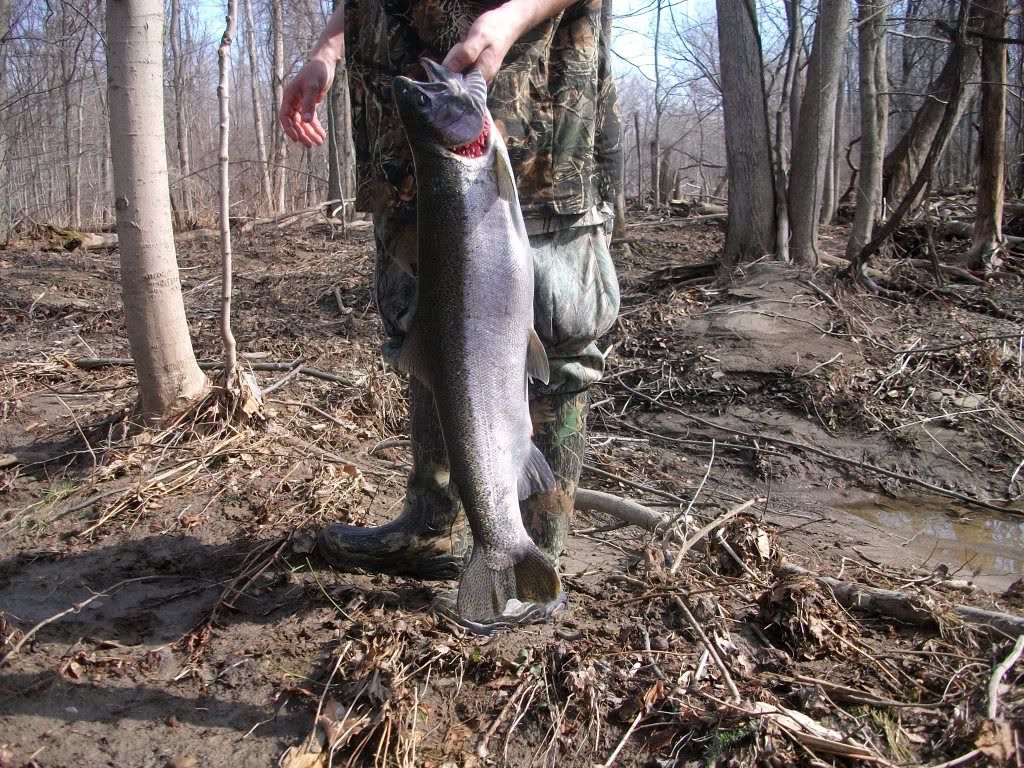 And this is my son messing around with the dang fish and getting soaked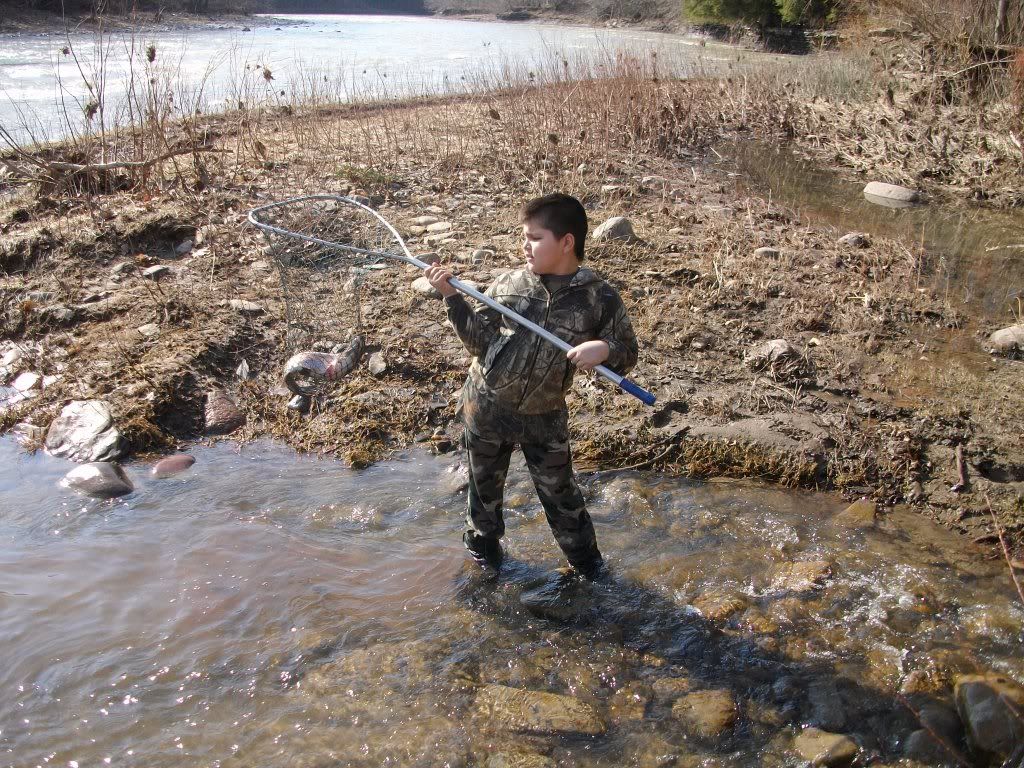 Your making me sick now, those are great fish. What are you catching them on?
nothing wrong with eating a few ,just try to release the females for the overall health of the stock
---
Now therefore take, I pray thee, thy weapons, thy quiver and thy bow, and go out to the field, and take me some venison.
Genesis 27:3 "The thinking deer hunter should mature through three phases during his hunting life. First phase, "I need to kill a deer." Second phase, I want to harvest a nice deer. And last phase, we must manage this resource so our children and their children can experience the grand tradition of good deer hunting." - Jim Slinsky
I hear you Joel. Buckshot I just use the old worm/hook setup. It works OK but not as good as the experienced fisherman with the million dollar technique and setups. Most of them say that eggsacs are the way to go.