New ride coming
---
My son is picking up my new Bad Boy MTV Buggy tonight
Its all electric and quiet
A car dealer Friend of his bought a few 2009 floor models at a auction last year
after a year of No's i finely went yes
The no sound going to the deer stands its going to be a plus for sure.
Fitting 3 on the seat is definitely going to be a good time for my sons and daughters family's, as well as my wife and me
The charger is built in all you have to do is plug a extension cord in and charge it over night for 50 cents worth of go
, your good for 40 mi on the flat land
Moderator
Join Date: Nov 2007
Location: Oregon, Ohio
Posts: 8,380
congrats delbert, I've seen them on TV.
Join Date: Jan 2007
Location: Vermont
Posts: 5,701
Ive seen them on television also, very cool looking rigs, Congratulations!!!!
---
Democracy is two wolves and a lamb voting on what to have for lunch.
Liberty is a well-armed lamb contesting the outcome of the vote.
-Benjamin Franklin

I looked at those too Delbert, I'm glad you got a deal on one, they are EXPENSIVE. I really like the quiet part in the woods too. I would imagine there is no reason why you couldn't use a generator to charge it if you needed to?? That's really nice that your family members can also use it, I hope you get a lot of gold stars by your name for this!!!
Thanks guys
I m always looking for extra credit from my wife ..and the grandkids !
My son brought it to my house this morning and i been cleaning it up some
I real hate to get it all dusty at the farm, are rain has stopped,but its going tomorrow.
I want to get out and see if i can sneak up on the deer
pics coming soon
Congrats on a nice buy delbert. I'm envious! the grandkids will love it more than anyone!!
---
James 1:2-8
Very cool.. im ready to see the "sneak up on deer pics"

We have noticed when we are in the stand in the mountain the deer are affected by the late comers on their 4 wheelers. They seem to make the whole mountain loud.
Scrub Buck
Join Date: Jun 2012
Posts: 2
We just had a 2 year old drown in a neighbor's pool in our small town. The grandpa was watching him and used the bathroom, in an instant the little boy ran to the neighbor's pool jumped in and fell under the solar cover. I know it's a lot different than Tator's post but just as sad. I hate little ones being lost!!!!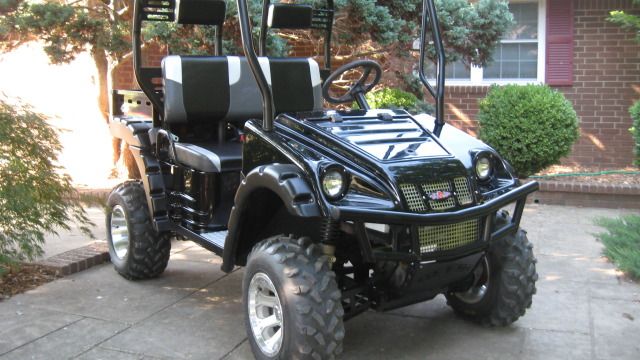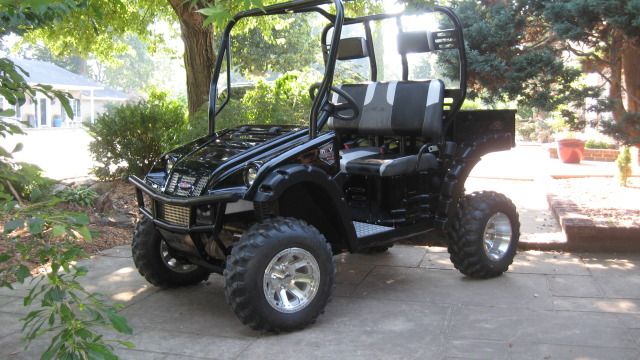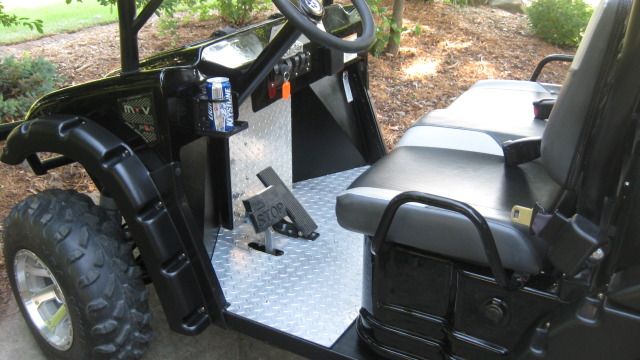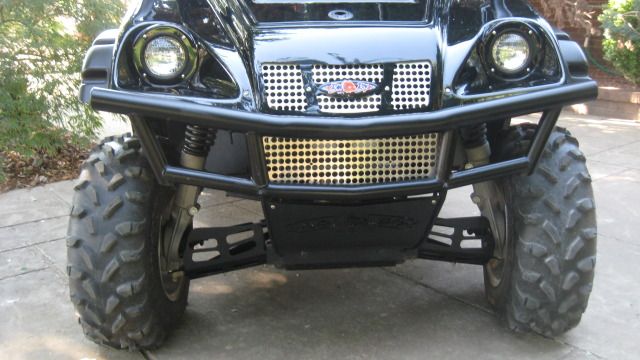 This Bad boy is the one Made in Arkansas
They started with Bad boy mowers and then got into these a few years ago
Its not Bad Boy buggy's
Moderator
Join Date: Nov 2007
Location: Oregon, Ohio
Posts: 8,380
N I C E !