B&C 120 Class
Join Date: Nov 2011
Location: Southeast
Posts: 295
Onehorse- I spent 25-years breaking things and getting them put back together. My right arm is almost all replacement parts. But it sure beat working for a living and left me with some great memories and real problem getting out of bed in the mornings.
This the famed Necklace at Pueblo, CO in 1970. Somewhere around here I have the buckle from that rodeo. A week later, she bucked me off big time at Sterling, CO.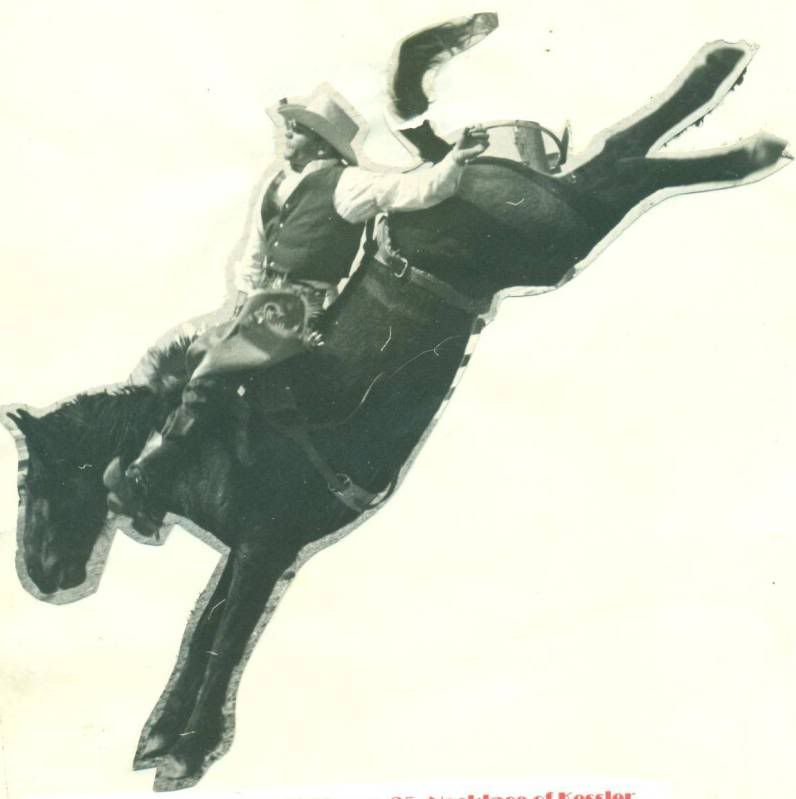 scribe,
Looks like you and I are about the same age (68 years for me), but I didn't start riding until I was 60. My wife, who has been riding since she was two, is an excellent rider, horsewoman and teacher
. I've never had so much fun in my whole life until I started riding. So, if this surgery is the price for it, I say it was worth it. Sounds like you might feel the same way. Thanks for your encouragement. I'll be thinking about you during my recovery. God bless.