1948 Allis Chalmer C
---
I got this tractor from my grandpa's brother. I guess that would make him my Great Uncle?
We spent about 8 hrs getting it running and then I loaded it up and brought it home. Started painting on it a little yesterday.
I also bought a 1940 Allis Chalmers WC that the motor is locked up on and an old set of rear tires for $200 from him.
We are also getting for $400 a 1949 Allis Chalmers B from one of his sons. I have to make up my mind of whether I want the B or the C that I currently have. One of my brothers will buy the other one from me for however much money I have in it.
I like old tractors and I like messing around with them. I also got a free Athens disk turner with the C that I picked up. Played with it in the garden and it turns dirt like pretty awesome!
Here are a couple pics of the C.
NICE! Sure wish I had a tractor! I always have to steal my dad's or my father-in-law's! lol
---
James 1:2-8
Nice !!! Its a good thing to spend your $$ on
Here is a good site to look up (
Yesterdays Tractors
)
A lot of good advice and people
---
Last edited by BruceBruce1959; 02-04-2012 at

06:50 AM

. Reason: good source for info.
Join Date: Jan 2007
Location: Vermont
Posts: 5,701
that is really cool bf, it looks young again painted
I've always wanted to buy a tractor just to restore it but that idea just hasn't panned out yet.
---
Democracy is two wolves and a lamb voting on what to have for lunch.
Liberty is a well-armed lamb contesting the outcome of the vote.
-Benjamin Franklin

B&C 120 Class
Join Date: Nov 2011
Posts: 269
Nice looking little oldie. My dad used to have an old Allis but he traded it off. Wish I could have got it.
Moderator
Join Date: Nov 2007
Location: Oregon, Ohio
Posts: 8,380
Pretty cool BF, I like old stuff, and restoring them is better than throwing them out!
It dont matter how much you spend on it
you always get your money back on a Classic
Nice....you got the right color tractor! That's my favorite kind too. Here's a couple pic's of a model B that I have: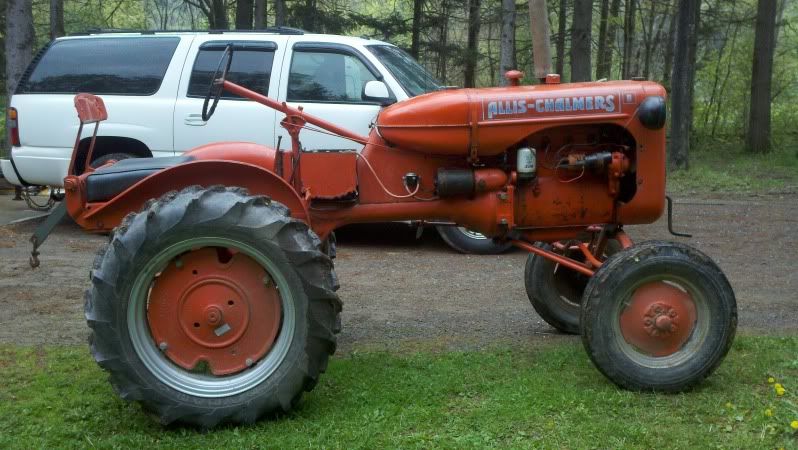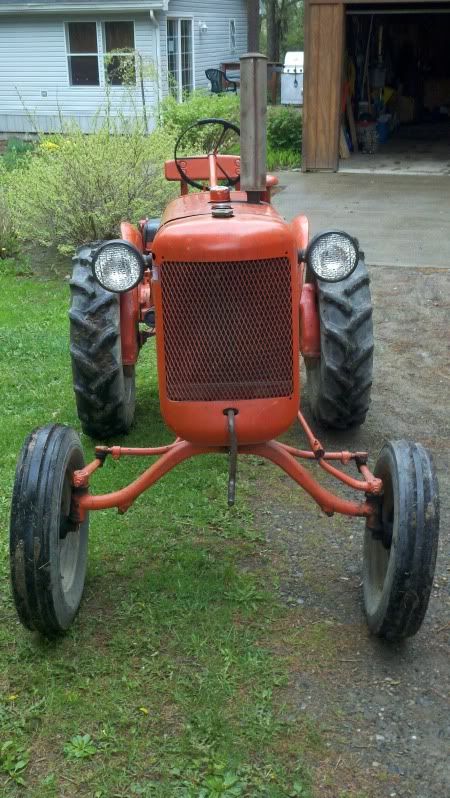 Oh yea.... I forgot to post a link to a really great forum that you'll find very useful. Here it is:
AllisChalmers Forum
Those are great tractors...back then engines were easy to work on and didn't have all the fancy electro jazz like todays.