Moderator
Join Date: Nov 2007
Location: Oregon, Ohio
Posts: 8,380
Quote:
Nice....you got the right color tractor! That's my favorite kind too. Here's a couple pic's of a model B that I have: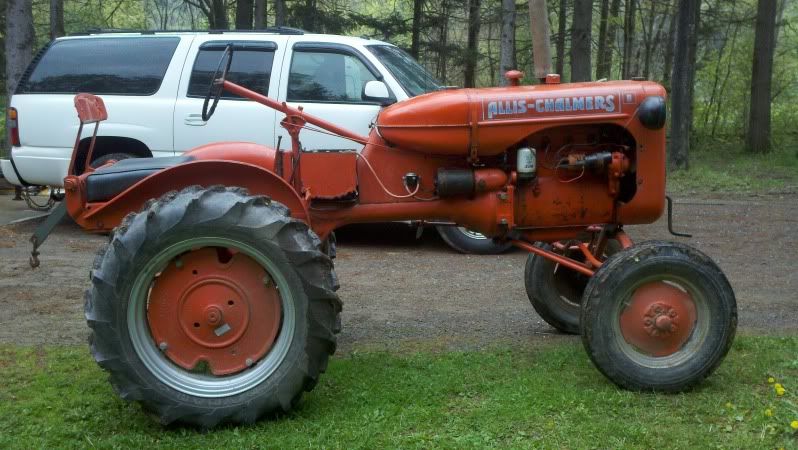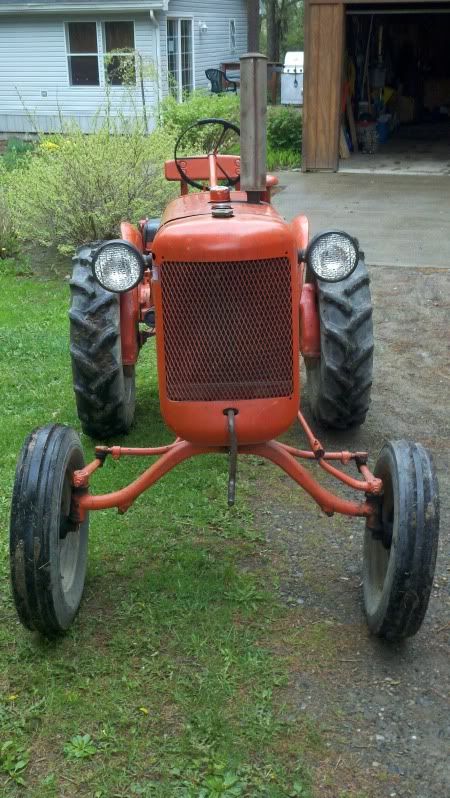 Dont make me bring my Blue ford up their and drag you around
Good looking B gamestalker. Suppose to pick up the B sometime soon. My uncle is doing a lot of work on it to get it running well and then I will be taking a ride down there.

Ford guys. You gotta love em!
Been making some purchases and trips to GA again. Just got this nice trailer and a very cheap price from my brother. I painted it up and it looks new again.
Picked this up Saturday along with some more rims and tires and a pull type cultivator. This joker needs a lot of work. Got 2 small cracks on the block that I JB welded yesterday. Along with changing out the radiator. Had $300 in parts put on it just to get it running so I could load it on the trailer. Got to do some work to the governors which I know nothing about. Sounds like ball bearings slinging around inside of it. I like it though.
Moderator
Join Date: Nov 2007
Location: Oregon, Ohio
Posts: 8,380
One man's toys!
Nice projects you've been working on.