Adventurous
---
Had to make a plan to get up on a shale bank to pop stumps and push cut trees over for people needing firewood and such.
The stick on the excavator is probably around 18 footish and quite aways from the bank. The bank is about 60 so the dimensions are thrown off abit with the pic because of the whole foreground/background thing.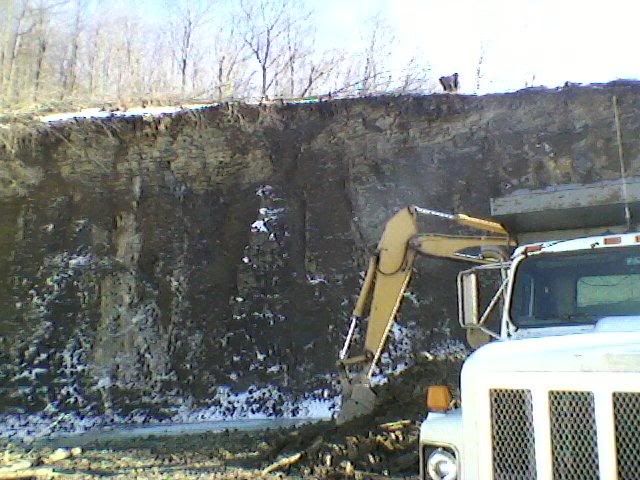 We're slowly working our way up in a zig zag fashion.
Getting up slowly with the smaller excavator
Now I'm getting somewhere...check out the view and the dump truck below
Cool pictures TG. I framed and poured foundations my entire working life, so I was always working with guys who had equipment like yours. It's nice to see what a guy does outside of his outdoors interests.
Join Date: Jan 2007
Location: Vermont
Posts: 5,701
awesome shots, that last one makes the dump truck look like a matchbox.
---
Democracy is two wolves and a lamb voting on what to have for lunch.
Liberty is a well-armed lamb contesting the outcome of the vote.
-Benjamin Franklin