B&C 120 Class
Join Date: Nov 2011
Location: Southeast
Posts: 295
Outdoor Writers Start Young
---
Grayson Wrye on assignment whitetail.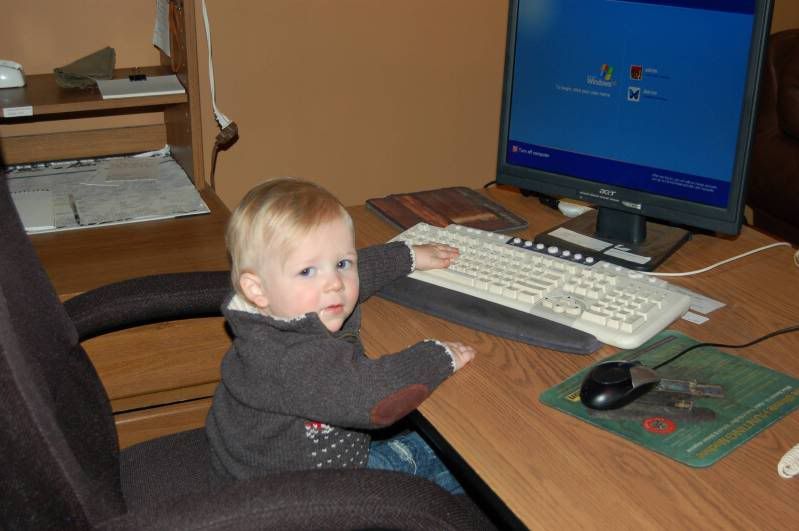 Moderator
Join Date: Nov 2007
Location: Oregon, Ohio
Posts: 8,383
got one of those myself. Very cute.
B&C 120 Class
Join Date: Nov 2011
Location: Southeast
Posts: 295
He spent the night last night and we went for a walk in the woods yesterday afternoon. Made it almost 100 yards before I had to carry him. Had to touch everything and see everything. Best time in the woods I have had this year.

Oh, and the dog, who has had no training, treed a squirrel as though she had done it all her life.
Gotta start 'em out young. Glad you could spend some time with him.

It's tough when your grandkids live 700 miles away. Can't spend enough time with them.

RR