Moderator
Join Date: Nov 2007
Location: Oregon, Ohio
Posts: 8,383
I think the simple fact is if you put a radar gun on the ball it says the ball is traveling at X speed. All the comparison is just for that comparison and something to talk about. One thing it does say is he may become a professional leaguer some day! Apples and oranges to me. I do in fact catch a few LLWS games on TV and love the pure love of the sport the kids show. No harm Daddus, I'm on the hunt for Tator!
---
Last edited by Hunting Man; 12-06-2011 at

04:56 PM

. Reason: spell
Uh oh HM if it was about the "old thing" I sure am glad I was on your side
---
2017 Bow String Depot Prostaff http://www.bowstringdepot.com/
Remember when posting what may seem innocent to you may not to others,
text shows NO emotions so please,,, don't take it personal & automatically go on the defense.
Take it w/ a grain of salt, take it as a joke or just let it go.
Moderator
Join Date: Nov 2007
Location: Oregon, Ohio
Posts: 8,383
Never rule out us old trackers, like old beagles we might get a tad slow but we never loose our desire.
B&C 120 Class
Join Date: Nov 2011
Location: Southeast
Posts: 295
I don't have a clue what y'all are talking about and that is just the way I like it. End is result is a strike and the officials there said it was 97 mph. As I said, it is based on recation time from the time the ball leaves the pictcher's hand until the time the batter can hit it. As you can see, the ball is in the catcher's glove as the batter swings. And there are two does in my backyard.
And how about that picture quality?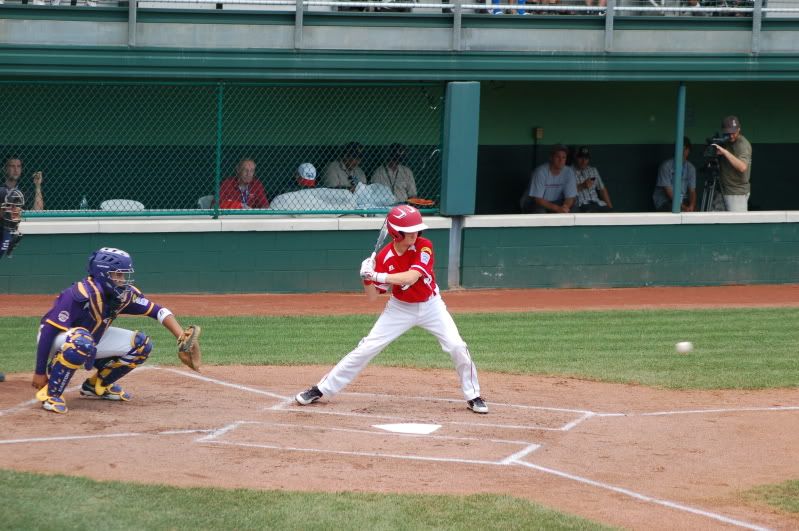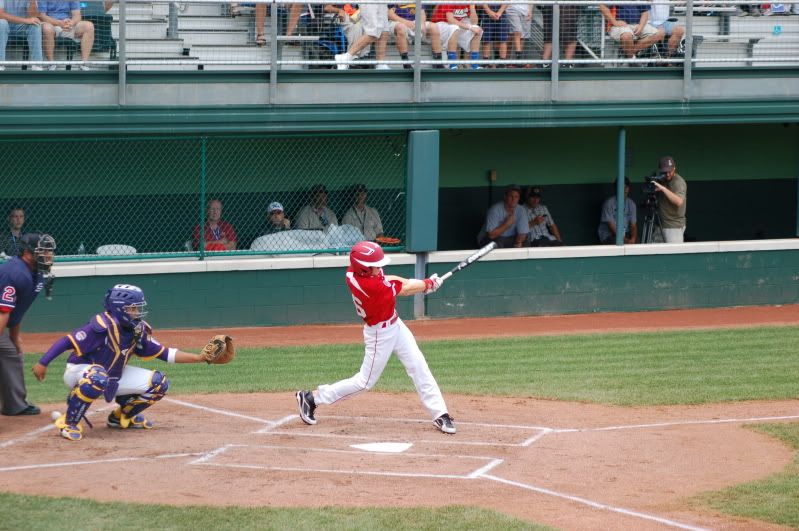 ---
Last edited by scribe; 12-06-2011 at

05:09 PM

.
Quote:
This is a 13-year old pitcher from Aruba with a 97-mph fastball.
Quote:
They say the kids throw the equivilent of a 95mph fastball or whatever speed it was.
Easy there man, I was just clarifying what you said, which you didn't say correctly in your first post. You yourself just wrote what was really said. All I'm doing is clarifying.
---
James 1:2-8
B&C 120 Class
Join Date: Nov 2011
Location: Southeast
Posts: 295
I'm glad that's clear from clarification.
I like watching little leaguers too, only because the kids I know from football and lacrosse all play and you see them doing other things. I don't like the pic of the catcher with his legs open and seeing that 90 mph baseball come zipping in there OUCH.
B&C 120 Class
Join Date: Nov 2011
Location: Southeast
Posts: 295
I don't even watch the major league world series, don't care a thing about it. But I try not to miss a game when they start televising LLWS. I love watching those kids play.

I played as a kid until I discovered you could actuallymake real money riding race horses and then bucking horses. Never gave football or baseball a thought after that. For some reason, I liked making money. Funny thing...I still do.