B&C 120 Class
Join Date: Nov 2011
Location: Southeast
Posts: 295
Wild rice and asparagus, sometimes fresh c o c if it is a roast.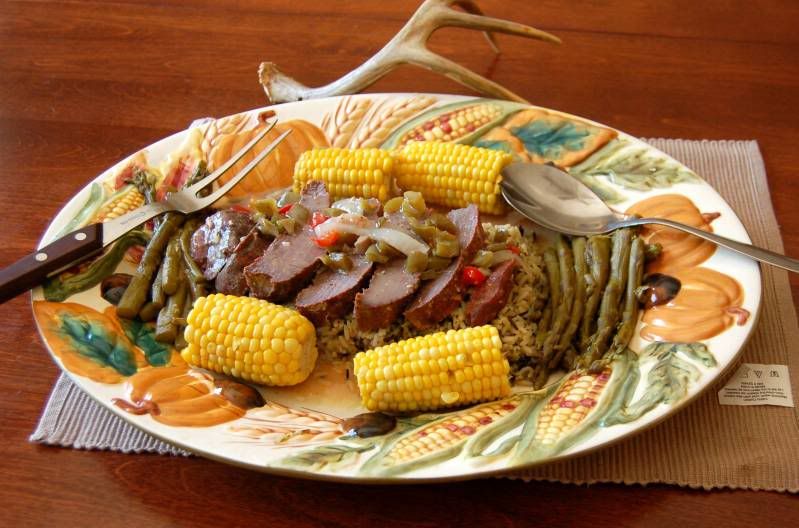 Join Date: Jan 2007
Location: Vermont
Posts: 5,701
Looks mighty tasty scribe, Did you know the deer hunters club has a forum for
wild Game Recipe's
? I hope you click the highlignted text and share some of your recipes with us.
---
Democracy is two wolves and a lamb voting on what to have for lunch.
Liberty is a well-armed lamb contesting the outcome of the vote.
-Benjamin Franklin

B&C 120 Class
Join Date: Nov 2011
Location: Southeast
Posts: 295
I will some day. I hate writing recipes because I don't use any. Three times a year I have to do a cooking column and I procrastinate like a borrowed dog when it comes time to do one. That is what that picture came from.