B&C 120 Class
Join Date: Nov 2011
Location: Southeast
Posts: 295
This is a tree right next to the house. It has something strange growing in it.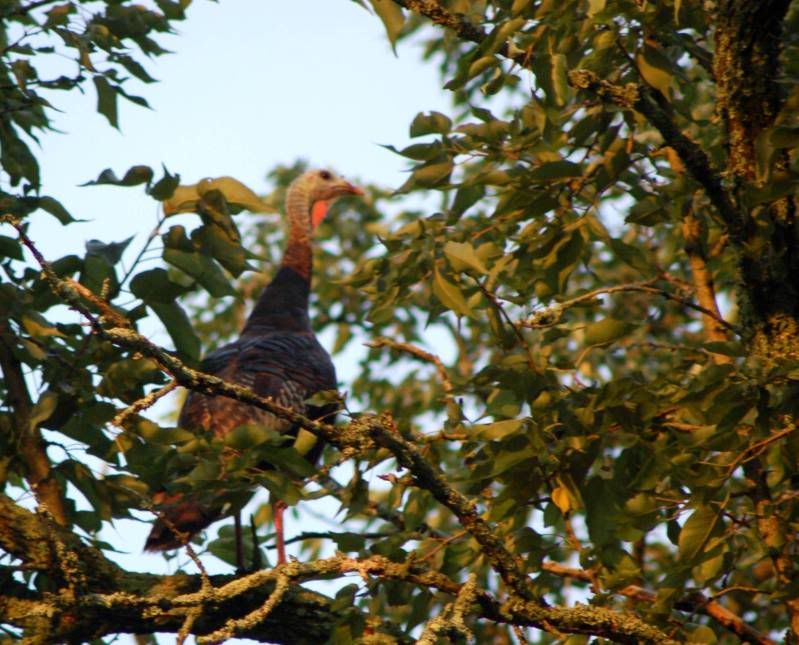 Moderator
Join Date: Nov 2007
Location: Oregon, Ohio
Posts: 8,383
nice photo! Lots of birds in your area.
B&C 120 Class
Join Date: Nov 2011
Location: Southeast
Posts: 295
Too many. We trapped and moved 80 last year and you couldn't even tell it. I have counted as many 230 at one time in my yard. The gobblers aren't quite so tame in the spring but it isn't much of a chore to kill four-the limit-if you are a tueky hunter. I don't mess with them much but will shoot one during arch season if they walk by. This is a typical view out the front door in the afternoon. This is part of a small flock of 18 birds. I shoot a ton of photos of deer and turkeys both using a 300 lens and just shooting out the window or the garage door.
Let me be clear-I do not hunt or shoot the animals at my house, nor do I feed or bait them. I hunt the property they come from and can't begin to kill enough to reduce the herd or flock. I can easily kill 12-15 deer a year if I hunt and you would never know it. I have killed 8 so far this year and got a call a few minutes ago from a lady who would sure like one. I'll try and get her one tomorrow. I thought I was about done here.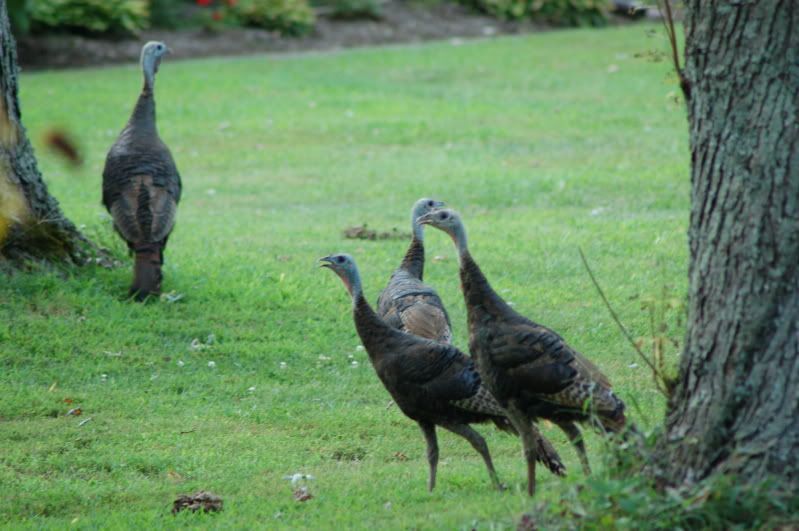 ---
Last edited by scribe; 12-02-2011 at

05:53 PM

.
I heard that.. Seeing pics like this makes me wish a healthy retirement would get here sooner!!
Congrats on that doe this evening..
Quote:
healthy retirement .
I would sure stink to make it to retirement unhealthy!
---
James 1:2-8
Quote:
Took this out my office window about an hour ago. I think there were 30 plus birds in the flock.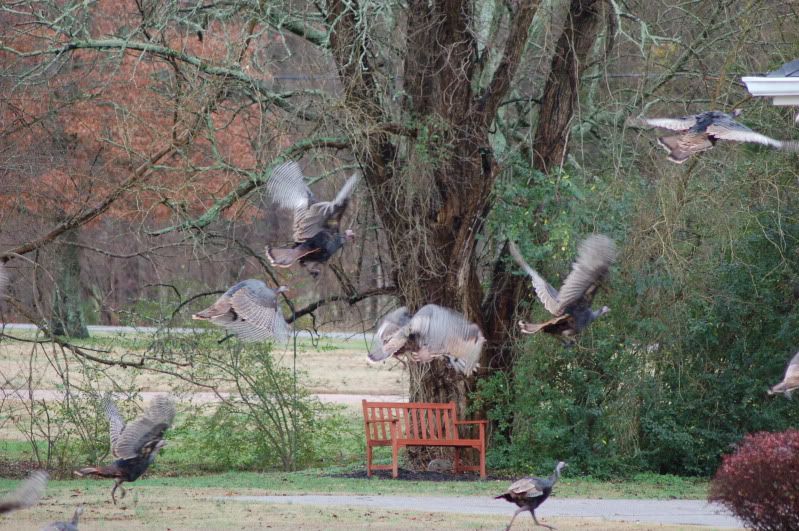 How come the view out of my office is bricks and you get this???
LOL.
Nice.
B&C 120 Class
Join Date: Nov 2011
Location: Southeast
Posts: 295
First, you have to have your office in your yard. Second, your yard has to be in the right place. Most days, I have either deer, turkey or both in the yard. I have seen bobcat, fox, yotes, teenage neighbor girl in bikini and a variety of wildlife in the yard. Best part of the location is, I can walk out the back door, cross the road and be on a 113 acre farm I have permission to hunt. Then, three miles down the road, I have another 100-acre farm I can hunt. No big deer but i the last 13-years, I have killed over 100 deer off the two farms. Nothing big, 125" probably the biggest but lots of deer and tree rats. Now if I could just get more neighbor girls...