Demo Derby
---
Went out to support my local wildman buddy in his quest to crash. He won his heat but came up short in the final feature. This is a pic from the earlier small car heat. He competes in the large car field
That's him, the A5 car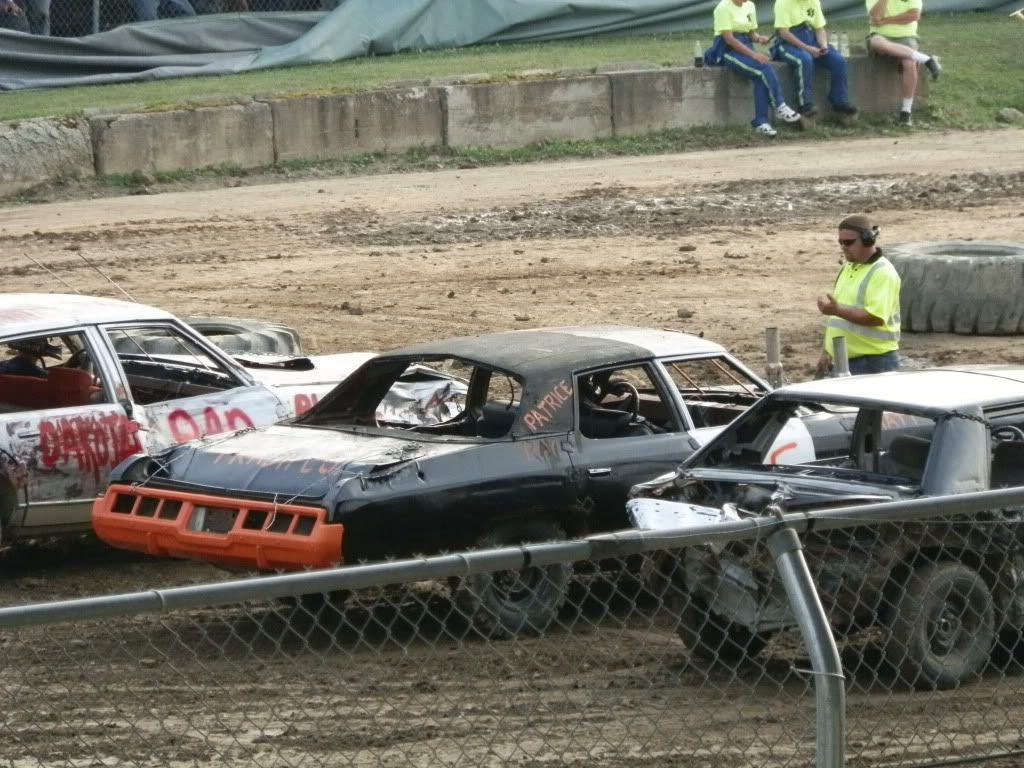 ---
Last edited by timberghost; 08-08-2011 at

02:59 PM

.
Getting his 1st place trophy for his heat
Gotta love demo Derby
nothing like smashing up a good used car
---
2017 Bow String Depot Prostaff http://www.bowstringdepot.com/
Remember when posting what may seem innocent to you may not to others,
text shows NO emotions so please,,, don't take it personal & automatically go on the defense.
Take it w/ a grain of salt, take it as a joke or just let it go.
Join Date: Jan 2007
Location: Vermont
Posts: 5,701
I love watching Demo Derby's. Congrats to your buddy...
---
Democracy is two wolves and a lamb voting on what to have for lunch.
Liberty is a well-armed lamb contesting the outcome of the vote.
-Benjamin Franklin

TG i think i hurt my neck looking at the pics
thanks
Wow.. Yall have rednecks in New York too.. I thought only southerners did that kind of stuff.
You've never seen redneck Native Americans??? LOL
Quote:
You've never seen redneck Native Americans??? LOL
Why of course.. But there was a whole lot of folks there that wasnt Native Americans.. I have never been to a demo derby but enjoy watching them on TV.
Used to love going to demo derbies at the speedway when I was a kid. Sweet memories.