Local Bike Run
---
I don't know if I ever mentioned this here but this time of year is pretty tense for me because we all were struck with a bad tragedy here 5 years ago and have been working on ways to improve motorcycle awareness, drinking and driving awareness, and vehicle safety along not only local roadways but across the country a well. We have a huge motorcycle run and an alcohol/drug free all day event with food, games, and Mercy Flight which is the helicopter used to transport the seriously injured to the hospital. All of the proceeds are going to be donated to the Mercy Flight organization as a Thank You for the services that they provide.
FindArticles
/
News
/
Buffalo News
/
Jul 31, 2006
Crashes kill motorcyclist, 21, and two who rushed to help him
by Gene Warner
Comments
A motorcyclist and two neighbors who ran to his aid after his vehicle collided with a van all were killed Sunday night in a pair of crashes involving three vehicles on the Cattaraugus Indian Reservation, Erie County sheriff's officials said today.
After the motorcycle collided with the van backing out of a driveway on Route 438, the two neighbors were struck after they rushed to the scene to slow down traffic and aid the motorcycle operator, authorities added.
The van driver later was charged with driving while intoxicated.
Sheriff's officials said the motorcycle operator, Barton Mohawk, 21, was pronounced dead at the scene, on Route 438 near Richardson Road.
Also killed were Arthur Schindler, 43, and Aimee Jimerson, 33, described as neighbors who rushed to the scene after Mohawk was struck.
The accidents occurred just after 9 p.m.
Sheriff's Chief Dennis Rankin said a preliminary investigation indicated that after the two neighbors tried to slow down traffic and aid Mohawk, the first passing vehicle went around them.
But the second vehicle to reach the scene struck the two neighbors.
"Unfortunately, good Samaritans are the ones who got killed, along with the operator of the motorcycle," Rankin said.
After the pair of crashes, sheriff's deputies charged the van driver, James Golden, 22, of Route 438, with driving while intoxicated.
e-mail:
gwarner@buffnews.com
Copyright 2006
Provided by ProQuest Information and Learning Company. All rights Reserved.
I knew all 3 of the victims real well and Aimee was my sister and I was out of town at the time at a World Championship Boxing Tournament in Kansas City and found out about the accident that night and I was scheduled to fight the very next day......the day I left my sister had told me to go down there and do what I do best and beat some @#$ and don't come back until I reach the top. My dad talked to me for awhile and told me to stay there and do what Aimee wanted because she was my biggest supporter....it was such a dreery time for me that I don't even remember walking to the Expo Center, the fight itself, walking back, packing up, or going to the airport...I just remember sitting in the airport all bruised and beaten and someone looking at me and saying "rough night huh?" I said "you have no idea" ..well I lost and lost bad...the 2 toughest losses for me so far. Sorry to vent here fellas.
Join Date: Jan 2007
Location: Vermont
Posts: 5,701
TG, I am so sorry for the loss of your sister Aimee and the 2 other victims.
Best wishes & good luck with the Bike Run.
---
Democracy is two wolves and a lamb voting on what to have for lunch.
Liberty is a well-armed lamb contesting the outcome of the vote.
-Benjamin Franklin

TG, as BB said - I am sorry for your loss.
I applaud your efforts in motorcycle awareness and everything else that your Bike Run supports . Wish you the best . . . .

RR
Despite the gloomy weather we had a decent turn out and had some brave riders come out.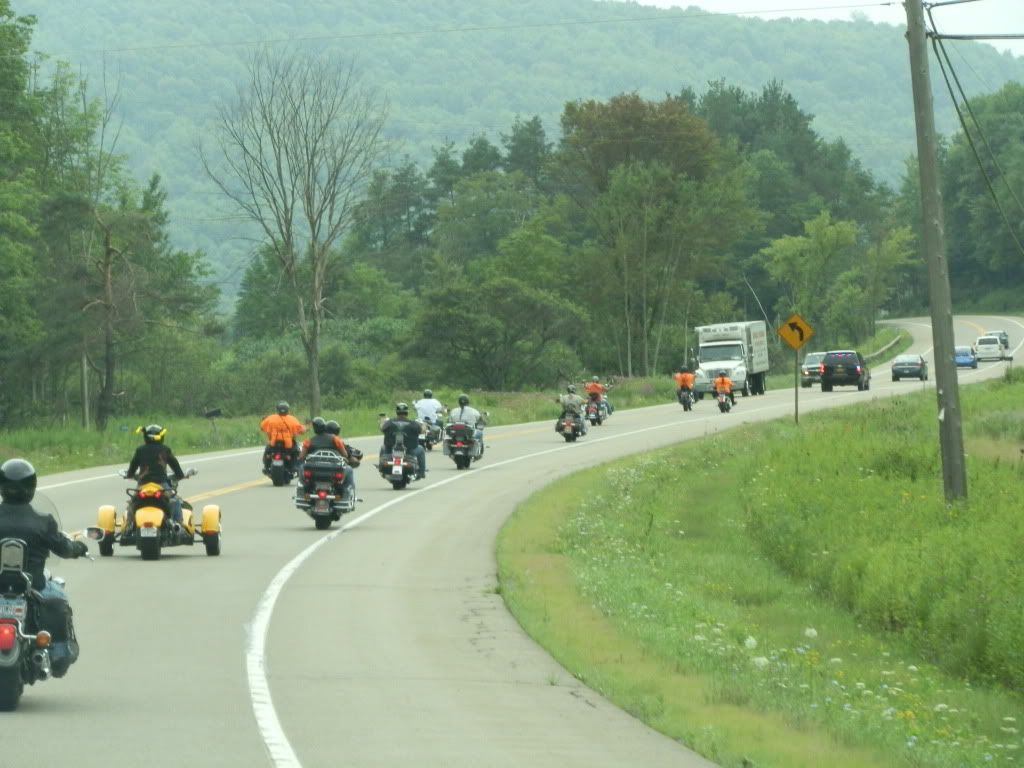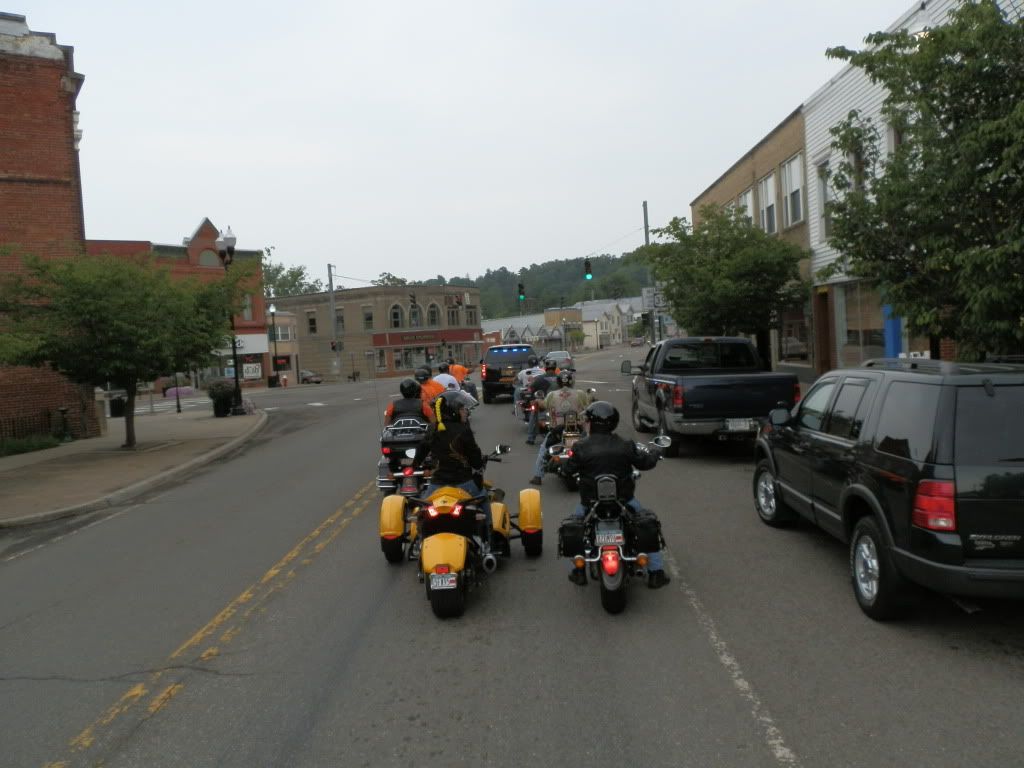 Moderator
Join Date: Nov 2007
Location: Oregon, Ohio
Posts: 8,380
TG, I feel your pain every time I think of my brother which is everyday! I envy you on being so pro-active and being involved with your community and youth like you do so well. Many of us here know that frustration feeling, knowing in our heart, we could have saved a loved one if only we had been there when it happened. Hunting and fishing are what my brother and I shared the most and now that just makes life tough. I've said it here before, I don't know a worse feeling than loosing family! TG, you are just as tough outside the ring caring for your family and community as you ever were inside the ring. Take care my friend, your sister was trying to save someone else, seems that trait runs in your family. HM
Tough to handle all that TG. Like everyone else has said already I am sorry for your loss as well.

If I was close to you I would rent a bike just to go on that run. Hats off to you and yours.