kids local sports update
---
Just thought I would throw this out here for you all. If anybody remembers the little league football pics and stories I've been putting on here over the years you'll remember that the town had 2 teams (Jets and Packers). Well this year we've joined an entirely different league and combined both teams to form the Panthers, which is the name of the highschool sports teams. We also get to field 4 age groups out of this merge together. So instead of an 8-9-10 and 11-12-13 year old teams we have a 6-7, 8-9, 10-11, and 12-13 year olds. It will certainly be a very interesting season. But 1st we need to finish the lacrosse season this weekend. My sons box lacrosse team has just made it to the championship game and we play in Syracuse this weekend and football practice starts the following monday. I found a video of 2 teams in the lacrosse league with us and this is the 4,5, and 6 year old teams just to show you how young these boys start out around here. There are clips of the older teams towards the end.
[YOUTUBE]<iframe width="425" height="349" src="
YouTube - Allegany Arrows Pee Wees Lacrosse
" frameborder="0" allowfullscreen></iframe>[/YOUTUBE]
---
Last edited by timberghost; 07-25-2011 at

09:05 PM

.
Never seen kids that young start lacrosse. I started the vid and my 2 yr old keep saying "thats awesome dad. Me wanna watch. Thats awesome. Me wanna try that."

Good luck to your son this weekend. Hope he gets to bring home the hardware.
Join Date: Jan 2007
Location: Vermont
Posts: 5,701
win, lose or draw those kids are having a ball...
Good Luck to all the kids in the new league..
---
Democracy is two wolves and a lamb voting on what to have for lunch.
Liberty is a well-armed lamb contesting the outcome of the vote.
-Benjamin Franklin

Cool. Teaching teamwork and how to work together with others to acheive a common goal is vitally important today more than ever.
Moderator
Join Date: Nov 2007
Location: Oregon, Ohio
Posts: 8,383
TG, you got things right! Working with the kids and showing them there's more to life than drugs and bad actions. Give's us all great feeling that people like YOU care about the kids.
Well we came up short and lost 9-6 but it was a truly intense game. We went up 2-0 then it was a 5-5 tie and the other team eventually came out with the win. They were very disciplined and well coached and certainly gave my boy alot of shots but he couldn't stop them all. Home team advantage I suppose lol.
Pre game warm ups
Little hoo rah before taking the floor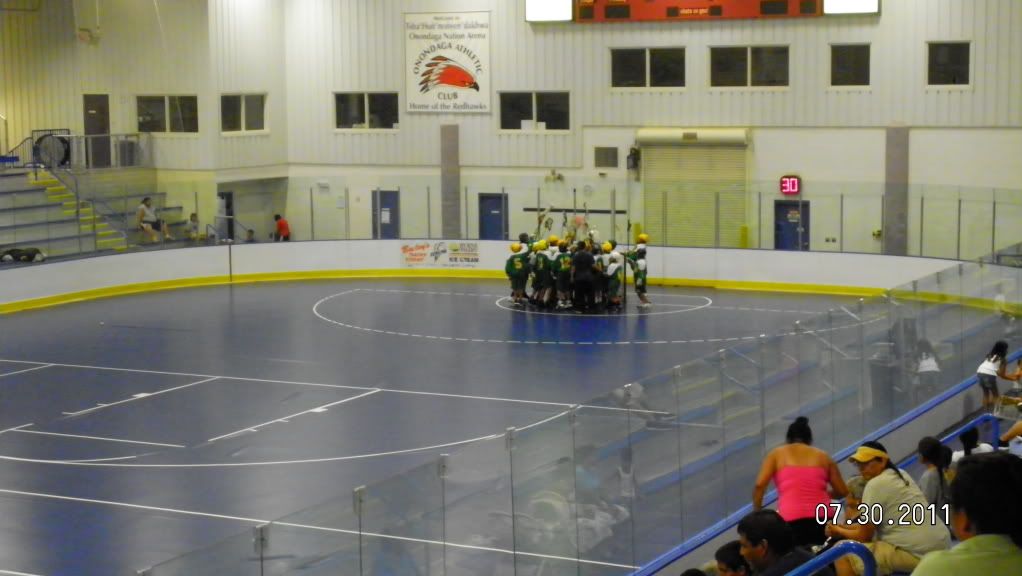 Face off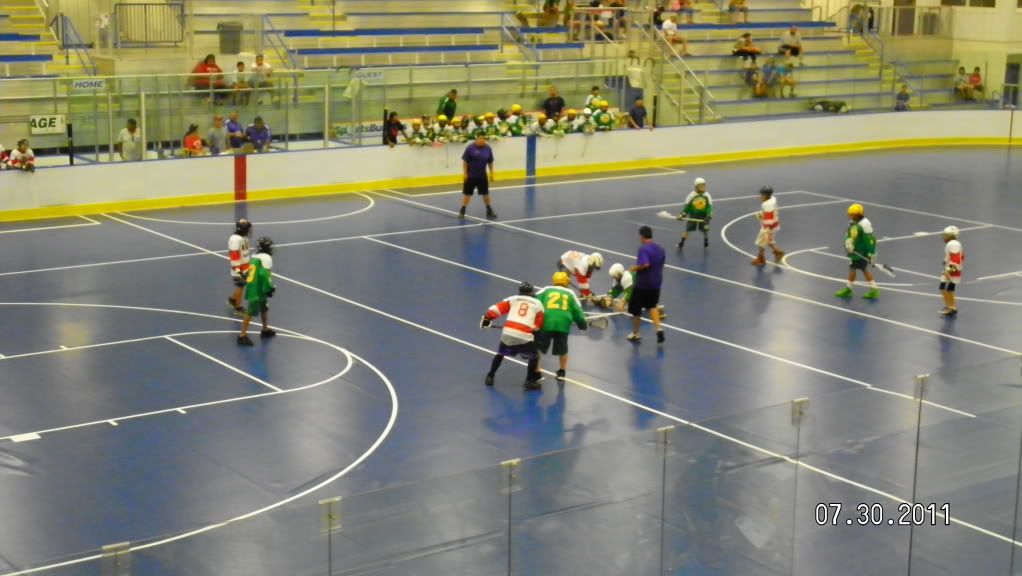 My boy waits for the charge
Caught a save on the camera
End of game trophy presentation and show of sportmanship
I second what Bruce said; Those kids are having fun.
---
If your to busy to go hunting, your just to busy.
That place is huge.. It stinks about the loss but Im sure it was fun ride for all of them..