Wildlife Research Center
---
A big Thank You to the Wildlife Research Center and the Deer Hunters Club
for making the "7 Days of Christmas with DeerHuntersClub." possible...

Merry Christmas everyone!!!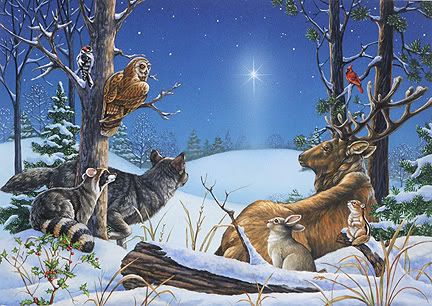 ---
Democracy is two wolves and a lamb voting on what to have for lunch.
Liberty is a well-armed lamb contesting the outcome of the vote.
-Benjamin Franklin

x2 i totally agree
---
Now therefore take, I pray thee, thy weapons, thy quiver and thy bow, and go out to the field, and take me some venison.
Genesis 27:3 "The thinking deer hunter should mature through three phases during his hunting life. First phase, "I need to kill a deer." Second phase, I want to harvest a nice deer. And last phase, we must manage this resource so our children and their children can experience the grand tradition of good deer hunting." - Jim Slinsky
Moderator
Join Date: Nov 2007
Location: Oregon, Ohio
Posts: 8,381
I agree! Enjoy everyone. Special thanks to Mr. Buckfever!!!
big thanks to all involved in makeing it happen.
B&C 100 Class
Join Date: Jun 2009
Location: s.w. kansas
Posts: 168
---
Thanks to all you made the contest possible and Merrry CHRISTMAS to everyone and a Happy and safe New Year!!
---
guppy11