A Little Confused
---
OK, I have a 30-06. How does it relate to the WW2 30 caliber machine gun if any relation and is there a connection to the 30 carbine. Also, how did the 30-06 get its name? Sorry for all the questions but it just started bugging the heck out of me.
same round as the ww2 gun. its a 30 cal made in 1906. not any real connection to the 30 cal carbine that i know of other than its a 30 cal as is the 30/30 300 savage, 300 mags 308 and others
Scrub Buck
Join Date: Dec 2009
Location: Oregon, Ohio
Posts: 17
The famous .30-06 cartridge was designed for a .30 caliber bore and was adopted by the U.S. military in 1906. The 7mm-08 Remington has a 7mm bore and is based on a necked-down .308 case. The .25-06 has a .25 caliber bore and is based on a necked-down .30-06 case. These names reflect the cartridges' parentage.
A fire is a good thi
---
A fire is a good thingAt the end of the yearYou can throw in your bad memoriesVaporise them swaykrdTake comfort in light and heatRecharge your energyAnd walk awayAsh is pureHAPPY NEW YEAR, PhilThanks for the good memoriesThose we keep!
---
Last edited by SilkWood; 04-19-2014 at

02:34 PM

. Reason: ACCH0eOY
The .30 cal carbine (M 1 Carbine) has a much smaller bullet (115 grain) and much smaller cartridge than the .30-06. It was designed for non-infantry types such as signaleers, truck drivers, and other "rear-cchelon" folks who really didn't need something as cumbersome and bulky as its big brother - the M 1 Garand.

Have the Carbine and it works great as a "varmint" gun (2 or 4 legged varmints). Even with its open sights, it's still quite accurate out to about 100-150 yards. But that's all it was really designed for in the first place - something to protect yourself with when it got up close and personal.

Now if I can only get my hands on a 'decent' Garand . . .
And oh, BTW, I'd add a picture of the carbine, its .30 carbine round, and a .30/30 Winchester round if I could ever figure out how to add a picture to a post.

The "insert picture" wants a website URL and all I want to do is copy/paste.

Anyone got any suggestions???
M 1 Carbine
---
Here's a pic of a .30 cal carbine. The "yo-yo" is open to 36 inches.

There's a .30 cal carbine round on the left and a .30/30 Winchester round on the right, for comparison's sake.
Wow I never thought that this thread would produce the input it has gotten. Thanks fellas. Any more info on 30's would be awesome. So would it be right to say that the WW2 machine gun had great range? Like a fully auto 30-06?????
These are some pics I had of my pops in laws rifle. I had these posted somewhere on this site and put em here too. So the difference between this rifle round and an 06 is just grainage??????? both are 30 cal.?????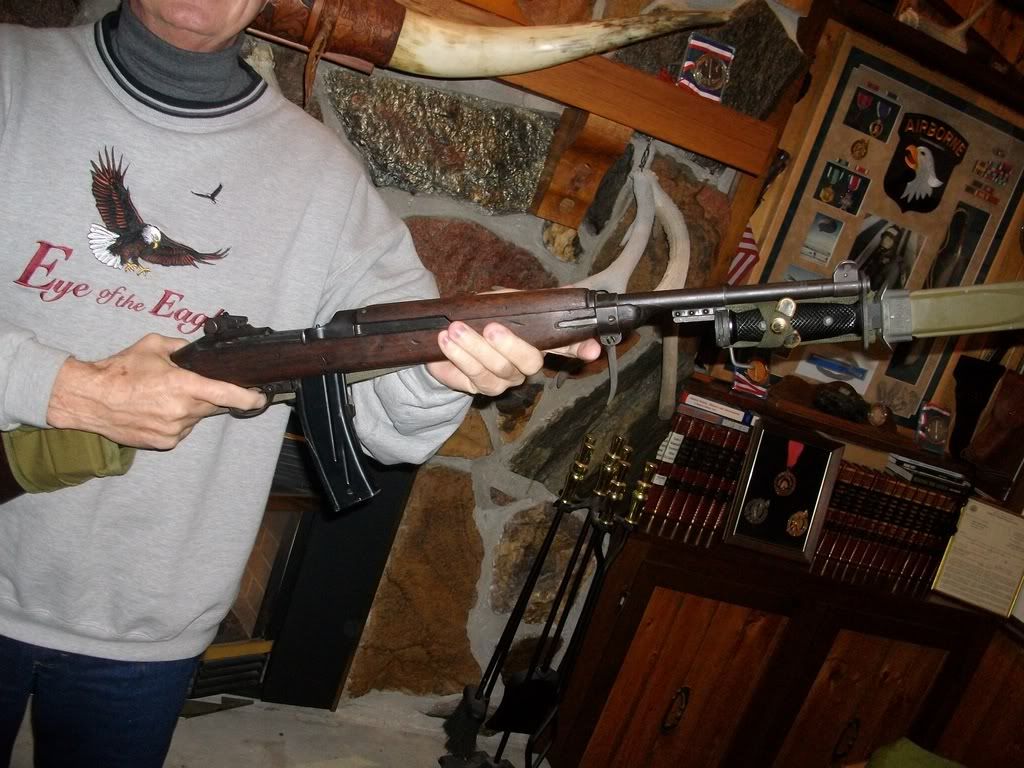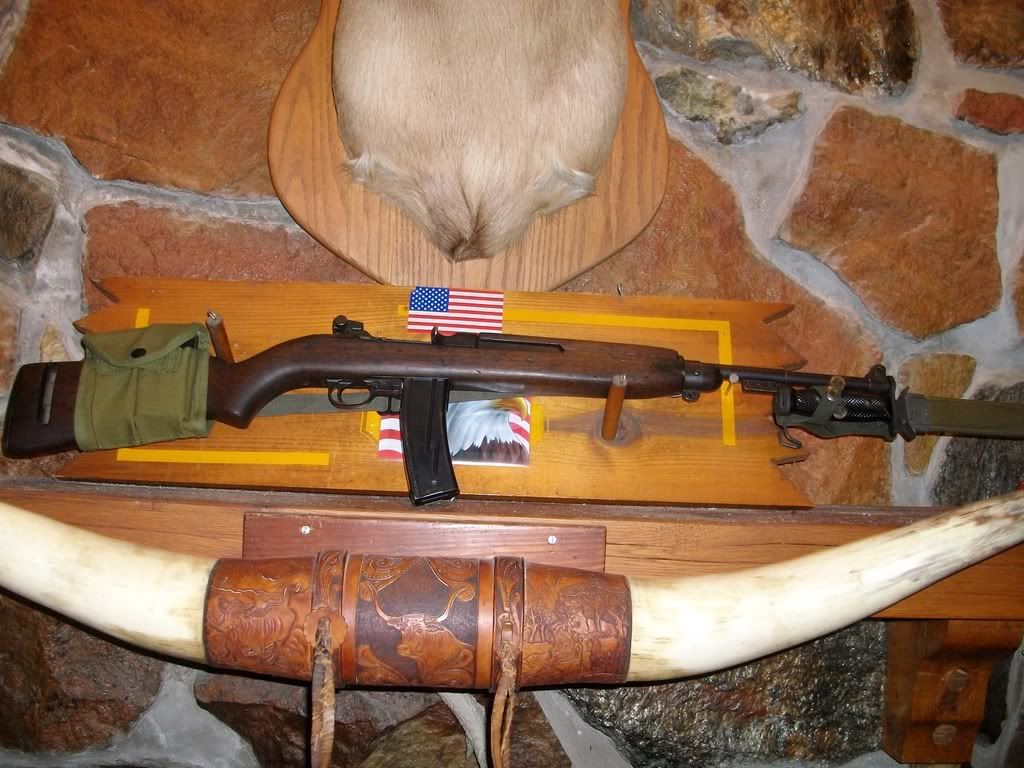 ---
Last edited by timberghost; 12-16-2009 at

07:44 PM

.
Wow! Does that picture look familiar! I have an identical canvas twin mag pouch, but all my mags are the 20 rounders, not the 30 pictured above. All I'm missing is the bayonet on the end.

But yes, both are .30 caliber, but the bullet grainage and cartridge itself are totally different. I don't own a .30-06, so I put the .30/30 cartridge there as a comparison. Can anyone provide a picture difference between a .30/30 and a .30-06???