Jacob
---
since I doubt we will be online tomorrow I want to wish my baby a Happy 13 B-Day (Tomorrow)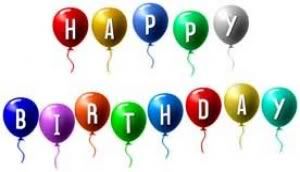 ---
A womans Place is in the woods
A Boys place is to be one with Nature
Hope tomorrow is a good one.. Show us the hunting presents!!
Join Date: Jan 2007
Location: Vermont
Posts: 5,701
Happy Birthday Jacob!!! How's it feel being a teenager now?
---
Democracy is two wolves and a lamb voting on what to have for lunch.
Liberty is a well-armed lamb contesting the outcome of the vote.
-Benjamin Franklin

Oh my word!!!
---
Bruce he does not want much, just a Shelby Cobra rofl
---
A womans Place is in the woods
A Boys place is to be one with Nature
Have a very Happy Birthday Jacob. You all have a great day as well tomorrow.
Banned
Join Date: Dec 2009
Posts: 11
happy birthday and hve a great one brotha
Banned
Join Date: Dec 2009
Posts: 11
by the way are you a bf gf shared account
wood, excuse me, He is my 13 year old son.
---
A womans Place is in the woods
A Boys place is to be one with Nature