Bikers
---
I just got a few pics back from a local parade we had a month ago and here are my brother and my 12 yr old niece on their bikes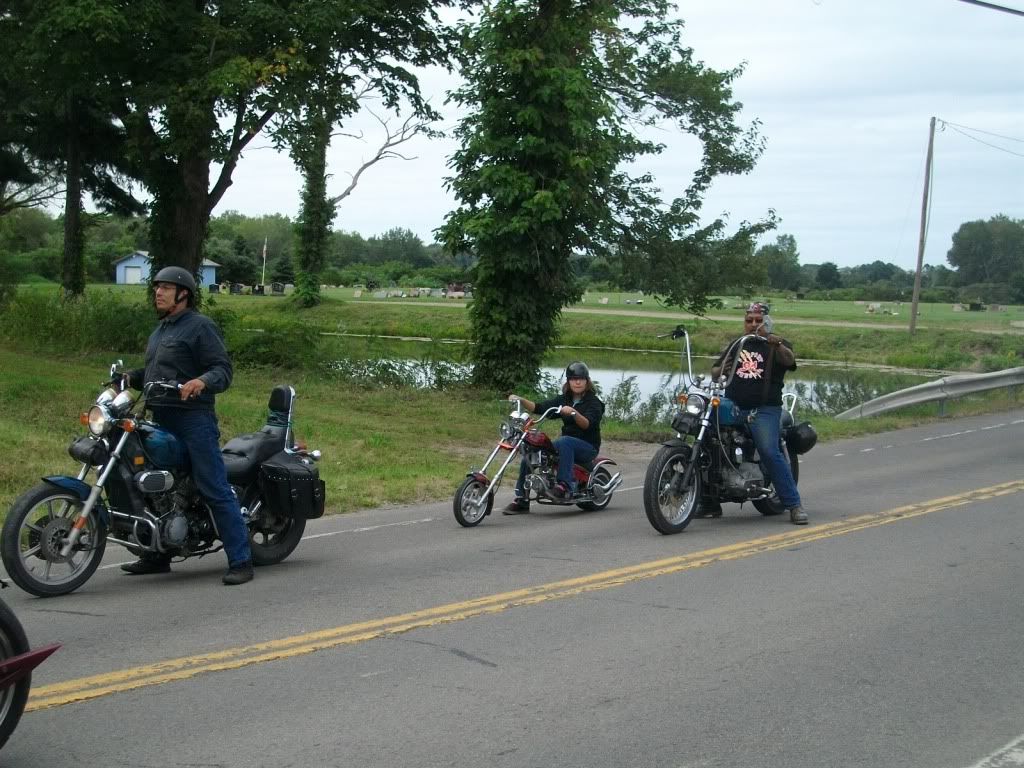 Your niece wins the prize. Thats a cool looking little bike.
Join Date: Jan 2007
Location: Vermont
Posts: 5,701
Yup, her little pocket bike chopper is Cool !!!
---
Democracy is two wolves and a lamb voting on what to have for lunch.
Liberty is a well-armed lamb contesting the outcome of the vote.
-Benjamin Franklin

Moderator
Join Date: Nov 2007
Location: Oregon, Ohio
Posts: 8,383
very cool indeed, That's another great family photo.