Flooded out
---
Wow we had some major major storms tear up the area yesterday and last night and everything everywhere was flooded. Many parts of WNY were declared state of emergencies and homes were lost roads washed out and bridges wiped out. I live up in the hilly parts and the lower valleys were trashed so I wasn't in the bad areas. But I was given the day off of work today because the streams washed the road out down below.
Join Date: Jan 2007
Location: Vermont
Posts: 5,701
Thank God you folks are ok and I hope everyone in all the affected areas are ok too...
houses, roads and bridges can all be repaired or replaced...
---
Democracy is two wolves and a lamb voting on what to have for lunch.
Liberty is a well-armed lamb contesting the outcome of the vote.
-Benjamin Franklin

I can feel your pain Timberghost. We had a rash of Tornados and storms a few weeks ago in South Western Tennessee. It messed up alot of homes and businesses. I hope everything comes out well for you and the family.
Moderator
Join Date: Nov 2007
Location: Oregon, Ohio
Posts: 8,383
TG, glad you're ok and hope all those affected can repair things quickly.
B&C 100 Class
Join Date: May 2009
Location: Georgia
Posts: 142
Well I'm grateful that you an your family are ok and that your home wasn't damaged and I hope those whoose was can make it through this tough time and make those repairs to their homes. God bless you an everybody in Ny.
Dark skies over Gowanda
80-year-old man swept away in
floodwater
Updated: Monday, 10 Aug 2009, 5:25 PM EDT
Published : Monday, 10 Aug 2009, 1:25 PM EDT
GOWANADA, N.Y. (WIVB) - News 4's Rich Newberg reports that Floyd Farley, a man in his 80s, apparently went into cardiac arrest. Floods interfered with Gowanda paramedics efforts to reach him. One firefighter Rich spoke with said, "Believe me, we tried."
****
The skies over Gowanda are beginning to darken again in the early afternoon, as the southern tier prepares for another round of possible severe thunderstorms.
Patients and staff at Tri-County Hospital in Gowanda were evacuated to Lakeshore Hospital in Irving.
Flood waters knocked out the hospital's generator, there was also basement flooding causing emergency crews to act quickly and evacuate everyone inside. The 3,100 residents of the Village of Gowanda have been told to boil their water because of damage to the reservoir. An estimated 30% of residents have damage to their homes. 50 residents had to be evacuated from as floodwater raged down Main Street.
Cattaraugus Creek swelled from 6 feet to 11 feet in just five minutes Sunday night.
Retired dairy farmer, 80-year-old Theodore Stitzel was swept away while checking a bridge near his barn off Route 62.
Thatcher Brooke which feeds into Cattaraugus Creek, was eight or nine feet above flood stage.
Disaster Coordinater Nick Crassi says, "This is the worst extensive flood damage the village has ever experienced, plus extensive damage to the reservoir is making the reservoir damaged beyond use. We've turned on two additional wells to supplement the loss of the reservoir. We are waiting for the Cattaraugus County Health Department to tell us the water is safe." The disaster coordinator is asking for residents to be patient.
Roads and culverts have undergone extensive damage. Erie County Public Works Commissioner Gerry Sentz told Senior Correspondent Rich Newberg that a road and culvert at Zoar Valley which had just been repaired at a cost of $1 million has been destroyed again.
His main concern now is to warn residents of washed out roads and to unplug blocked culverts to try and prevent more flooding should the region get hit again.
Copyright WIVB.com
Just got home not too long ago and found the news story. I was at my friends house helping in the cleaning up process. We also went to his neighbors to help clean up there too.
Some pics of the areas "down the hill" from me.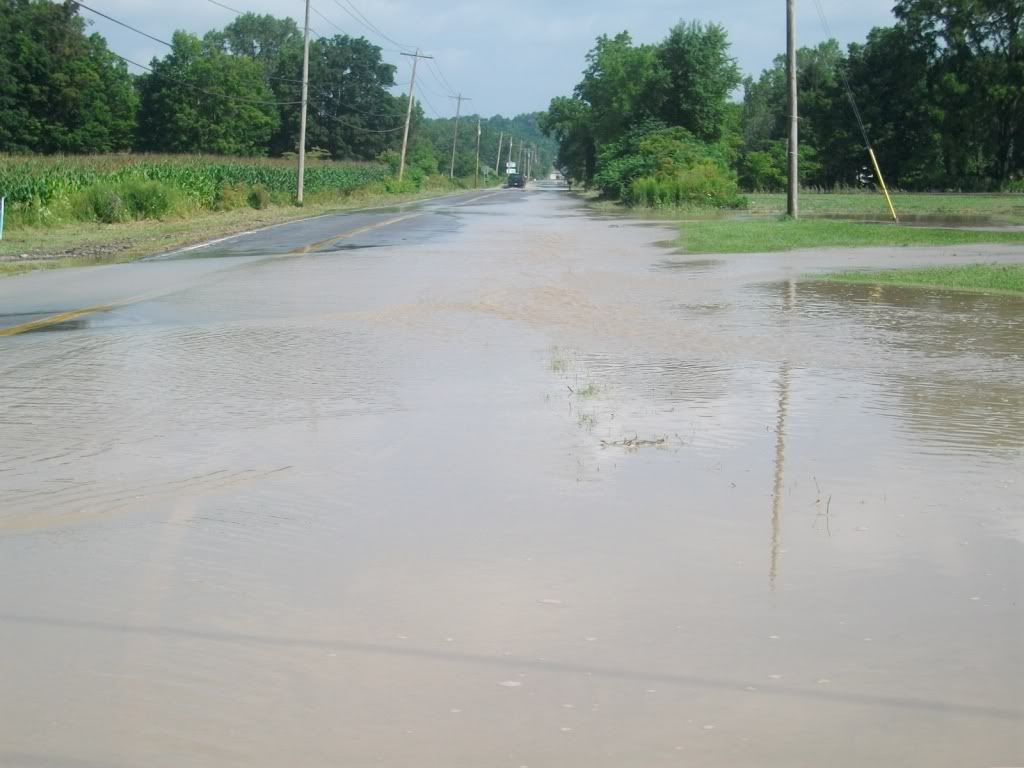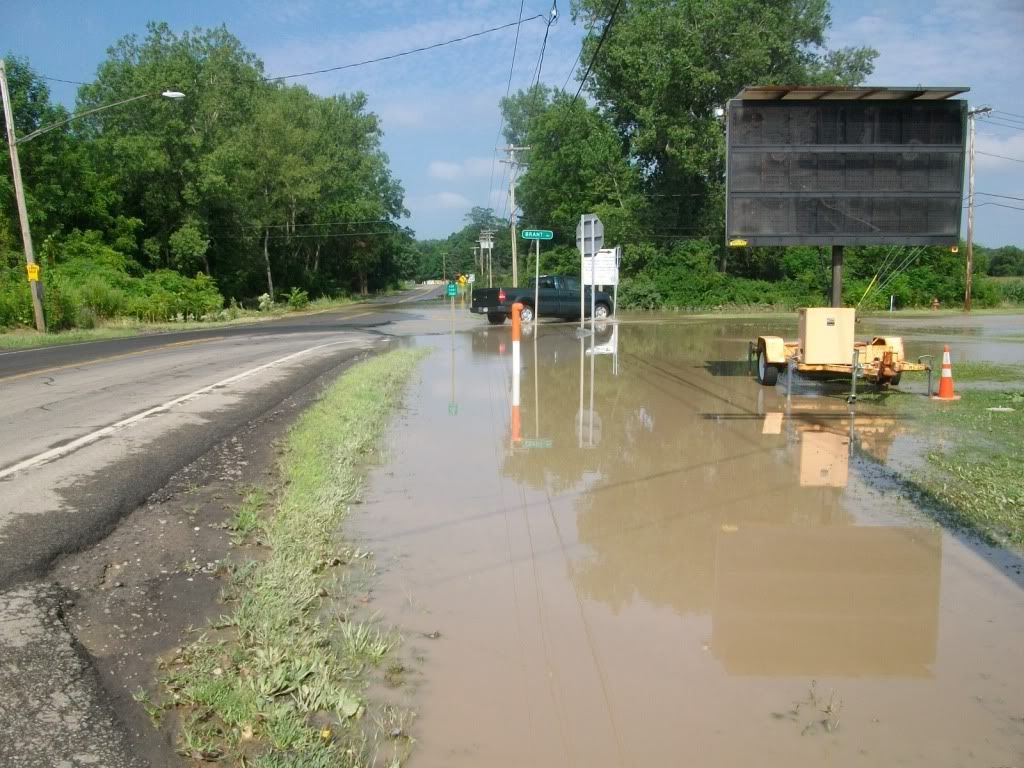 These pics are from "down the hill" on the other side where things were far worse where cars were dragged down and washed into other peoples backyards 5 or 6 homes away