Quote:
I love my motorcycling, Paintball, Hunting, Fishing, Well I guess if it can be done in the Outdoors I will most likely try it & enjoy it
what kinda bike you got?
I'll play...
While hunting takes up my fall, winter, and April the rest of the year I split up with fishing, golf, kayaking, camping, dirtbike riding, Jeepin, and soon to be mud drag racing.
I am currently building an s10 mud drag truggy in my garage. My wife now hates me, and I've spent all my coin on parts that will never be seen...but it will be noisy. It will have a decently built BBC with a shot of the boost juice. Four paddle tires will hopefully let me float over the deep pits they have over here.
What is the specs on your BII?
Here's some pics of my trail jeeps:
This is my old one...RIP.
And the "new" one: I guess I don't have any recent pics on this computer, but here's what I started with:
The s10 is still in the build phase, and currently not recognizable as a vehicle. I will post some pics up after the frame is built.
---
John Eitzen
---
Last edited by flexj; 08-03-2009 at

05:14 PM

. Reason: Adding pics
Right now a V-Star I was always into the Zip Splats but when we had our first child (13 years ago) thought I should grow up & get rid of it I was aching for a bike ever since 3 years ago I talked the wife into a cruiser. she had no interest in motorcycles until about a month after she decided to go with me to Lake George NY (americade) & now I cant even start the bike with out her asking where we are going for a ride talked her into upgrading next season I think we are going with the Fatboy
come on zoom splats are fun. this is mine.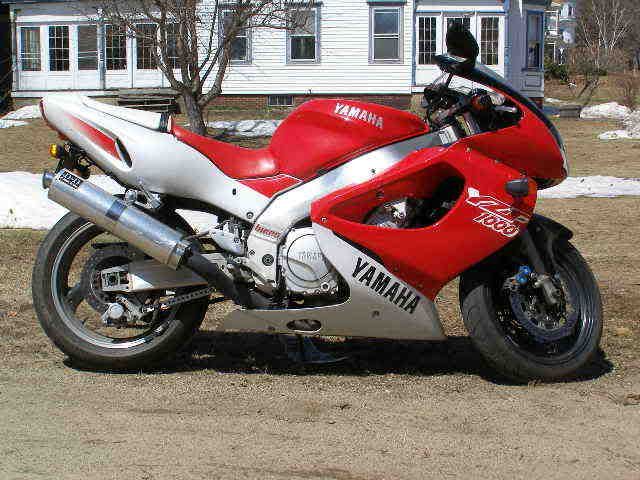 nice XJ. so we got 3 members in NH that are into bikes, anyone interested in a group ride?
thanks Ronn makes me want to get one again
they are FUN but I was a little crazy on mine & as much as my girls hate me sometimes I think they still need me here on planet earth
VERRRRY NICE BY THE WAY
Here is mine before I installed a backrest & put on my Vance & Hines short Shot exhaust
---
Last edited by gfdeputy2; 08-03-2009 at

05:48 PM

.
i had a ninja as a kid. what i love about the Sportster is that a good rider on a sporty can hold its own on a windy road with the sports bikes, but you can ride it comfortably for hours.
In the off season i like to go rock hunting,,mes with my Koi ponds,mes around the farm,, Fix stuff .....then start hunting again
Going back thru the pixs...makes me feel a lot better about rebuilding my hunting barn ....my prodject will still be there when i get older