Wind storm
---
We had some good wind coming at us the other day. Check these out.
The wall here is 30ft high and the waves were coming right up to the parking lot and flinging ice everywhere.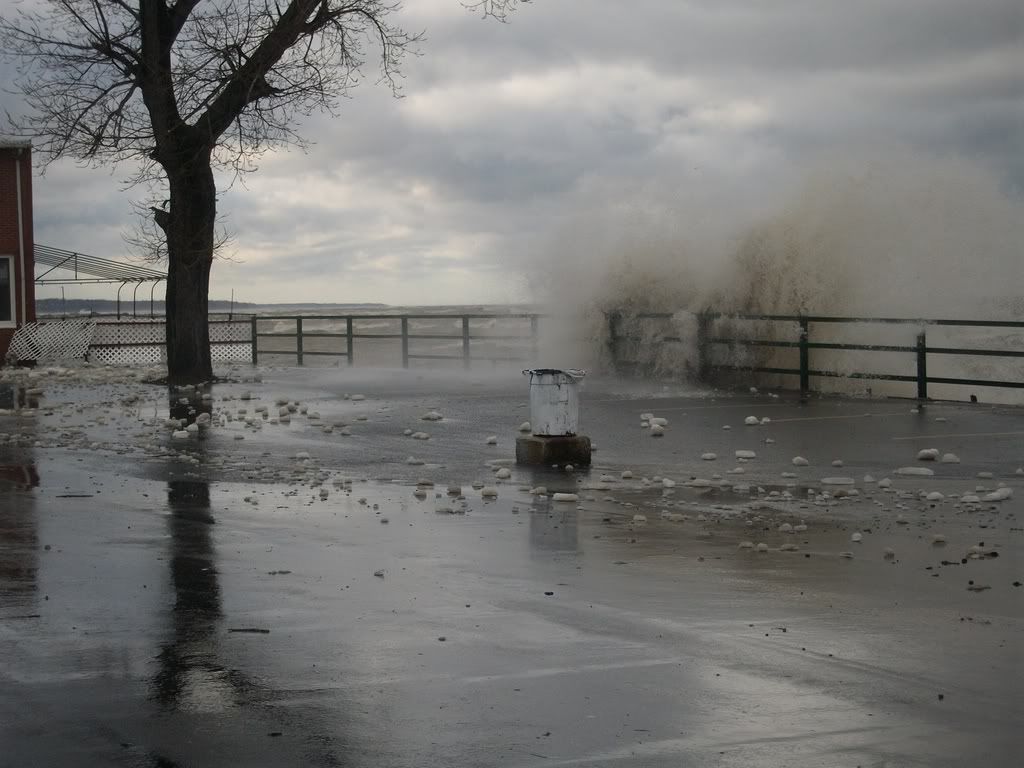 The wind mills near Buffalo (background) were flying fast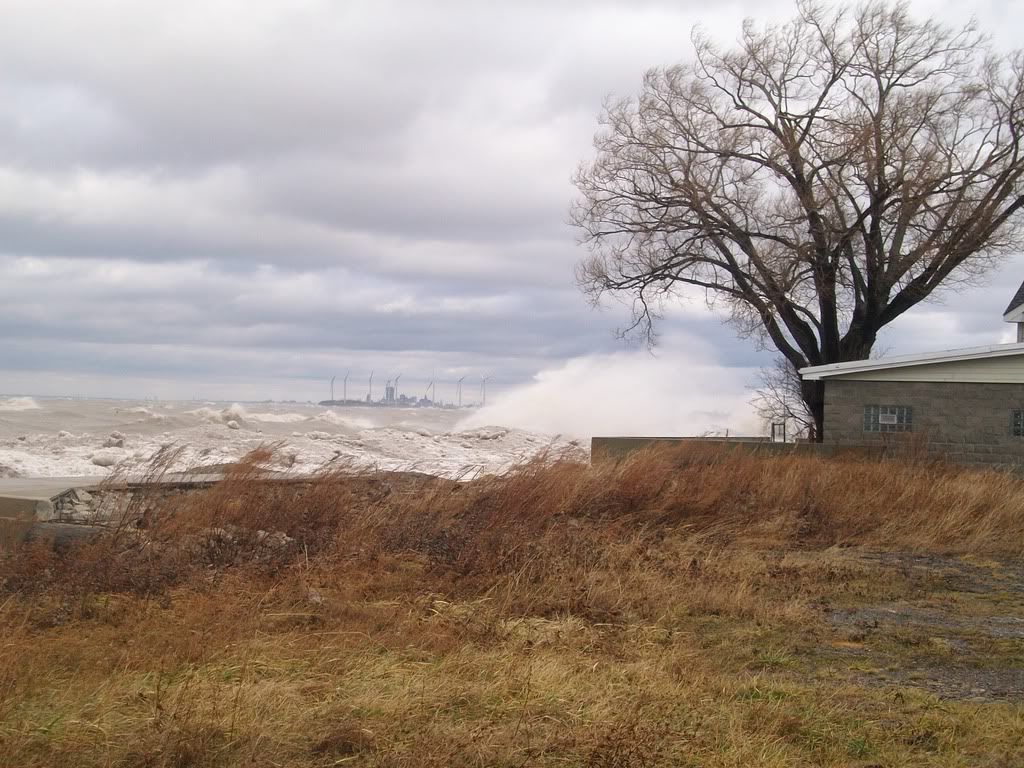 ---
Last edited by timberghost; 12-29-2008 at

03:44 PM

.
See in the last pic the big rock looking things...is that ice???
---
Tell me and I forget. Show me and I remember. Involve me and I understand.
Awsome pictures!! We had really high winds also.haven't seen winds like that in awhile.good thing it wasn't really cold out when the winds hit.
---
GRAB LIFE BY THE HORNS
those are awsome. looks like blocks of ice in the water. the winds have been crazy in this area too lately and been having crazy warm weather as well.
we had the same weather 74 deg with 50 mph winds ..great pics,,,, it would be cold out in a boat
The rock looking thing is an old foundation from a house. I guess they had enough of waterfront property LOL. When it is extremely windy the little ice block things will launch out of the water like rockets. It is full of broken up ice slabs. With the lake not frozen yet there is a great chance of Lake Effect snow storms that can get pretty wonderful LOL
bet that got those turbines moving
---
Now therefore take, I pray thee, thy weapons, thy quiver and thy bow, and go out to the field, and take me some venison.
Genesis 27:3 "The thinking deer hunter should mature through three phases during his hunting life. First phase, "I need to kill a deer." Second phase, I want to harvest a nice deer. And last phase, we must manage this resource so our children and their children can experience the grand tradition of good deer hunting." - Jim Slinsky
B&C 100 Class
Join Date: Dec 2008
Location: Kentucky/ kansas
Posts: 190
thats pretty crazy stuff tuff weather for bowhunting id geuss...lol