B&C 100 Class
Join Date: Nov 2008
Location: Ohio
Posts: 58
"He made us do it mommy i swear!!!" (while pointing at the dad)
Daddy. . . . . . . . . . . .HE did it!

or

Hi Daddy. . . . . . . . . .I love you!
---
Tell me and I forget. Show me and I remember. Involve me and I understand.
B&C 100 Class
Join Date: Nov 2008
Posts: 100
This milk sure is sticky! And taste funny too!
Arkansaswhitetailer gets my vote for best caption!!! That was funny..
Moderator
Join Date: Nov 2007
Location: Oregon, Ohio
Posts: 8,380
Mom we heard you tell dad wouldn't it be nice if we had a white Christmas this year, and wait till you see fluffy!
Alright that went well. If anybody else has pics that they would like captioned please feel free to post them here. Just number the pic so that members can make reference to the certain pic that they are captioning. In this case the next pic posted will be "pic #2", then 3,4,5, and so on. OK "caption this pic#2"-----Remember to keep it all G rated------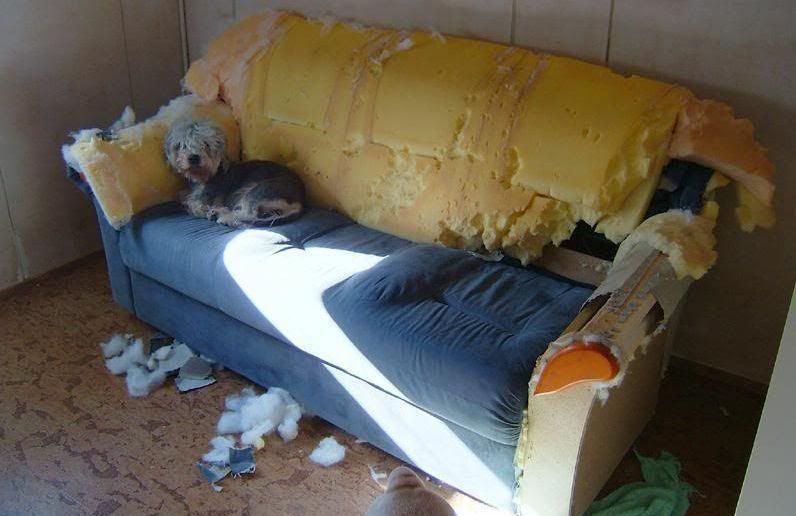 ---
Last edited by timberghost; 11-24-2008 at

08:28 PM

.
We did the work...you can clean it up!
B&C 140 Class
Join Date: Jan 2008
Location: Maryland
Posts: 790
HaHa that's the last time you'll hide my ball in the couch!
B&C 100 Class
Join Date: Nov 2008
Posts: 100
For pic #2 "Since you wouldn't get me a haircut I decided I'd give the couch one!!!
"
---
If you don't understand the technology which you depend on, you will soon be a victim of that technology.
what you don't like it?! its modern art...you just don't understand it.