Black Bear country
---
chasing bears all over the countryside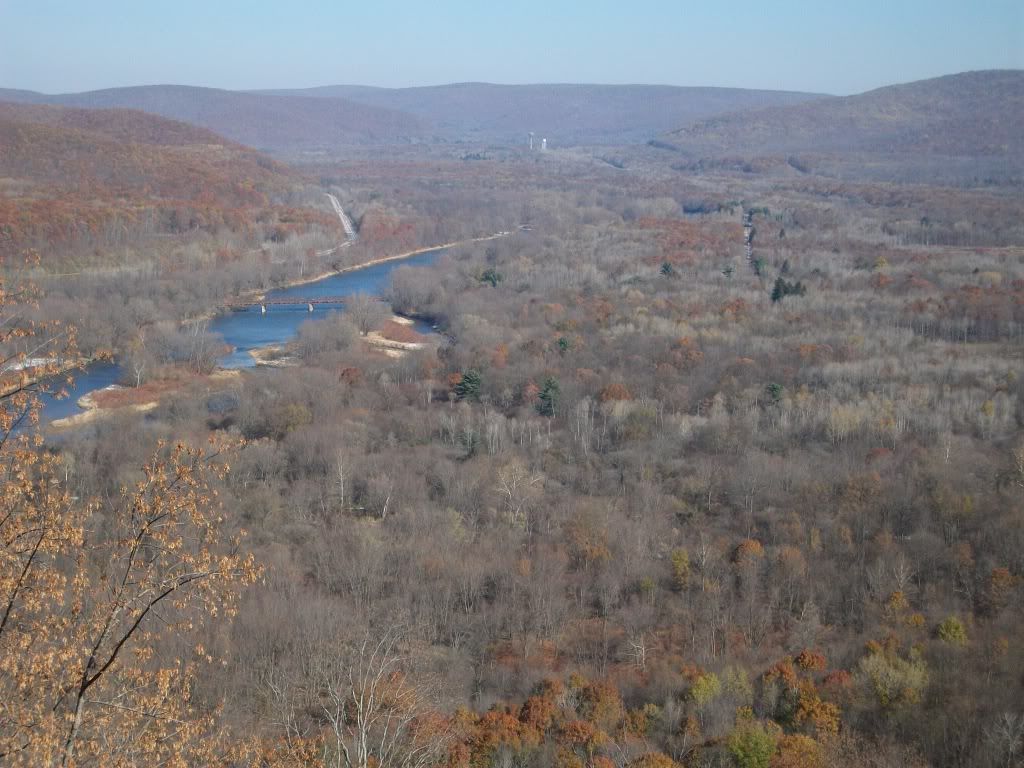 ---
Last edited by timberghost; 10-31-2008 at

11:15 PM

.
B&C 100 Class
Join Date: Oct 2008
Location: Ohio
Posts: 75
Ill bet that first picture would have been real sharp about two weeks ago.That is definately nice country to hunt.
Nice shots what river/creek is that ?
---
Now therefore take, I pray thee, thy weapons, thy quiver and thy bow, and go out to the field, and take me some venison.
Genesis 27:3 "The thinking deer hunter should mature through three phases during his hunting life. First phase, "I need to kill a deer." Second phase, I want to harvest a nice deer. And last phase, we must manage this resource so our children and their children can experience the grand tradition of good deer hunting." - Jim Slinsky
Join Date: Jan 2007
Location: Vermont
Posts: 5,701
nice pics.
---
Democracy is two wolves and a lamb voting on what to have for lunch.
Liberty is a well-armed lamb contesting the outcome of the vote.
-Benjamin Franklin

B&C 100 Class
Join Date: Oct 2008
Location: North Mississippi
Posts: 75
Wish I had that much land and woods to hunt on. Nice pics. Here in mississippi we don't see bears, but I've always wanted to get one with a bow. On tv they always shoot them with their heads in a food barrel, how do yall hunt them. Is that the main way to hunt bears. The only bear I ever seen was a grizzly at a wild life show in memphis. I think his name was Charlie.
Very cool pics.. Thats some pretty country.. So did you get close to any bear?
That waterway is the Allegany River (southern tier). Primetime walleye/bass fishing in the spring summerish. Followed a bear around but lack of snow made it hard to track. When a little more snowfall comes it will help.
Made it to bear country again and found some new and old claw marks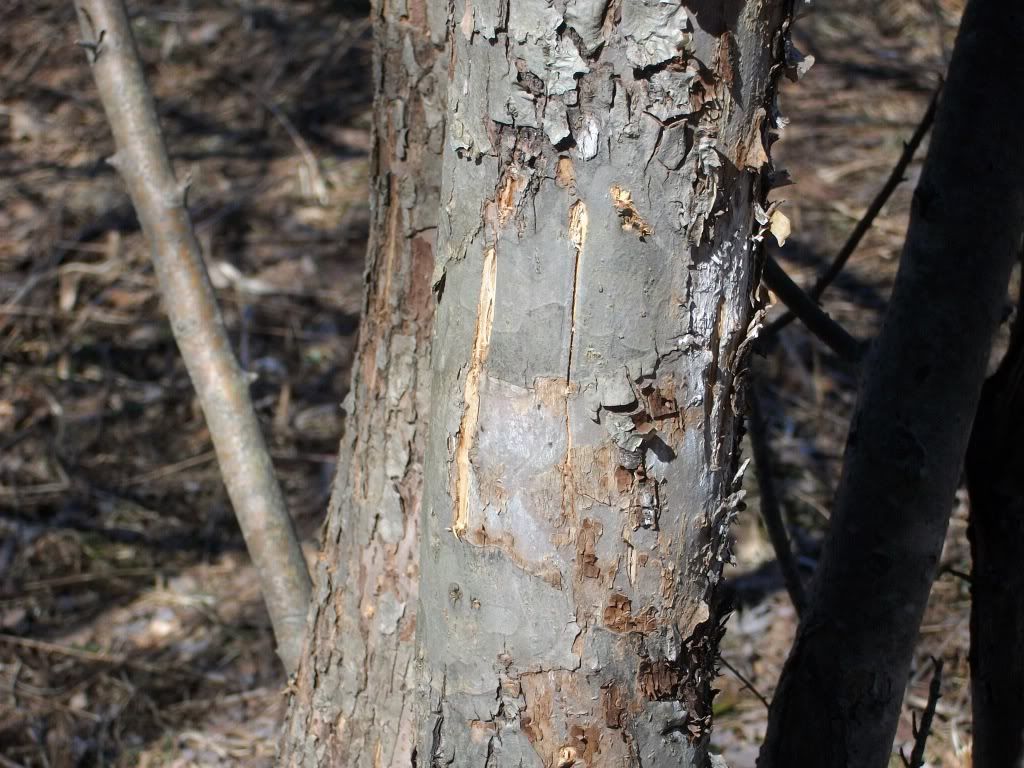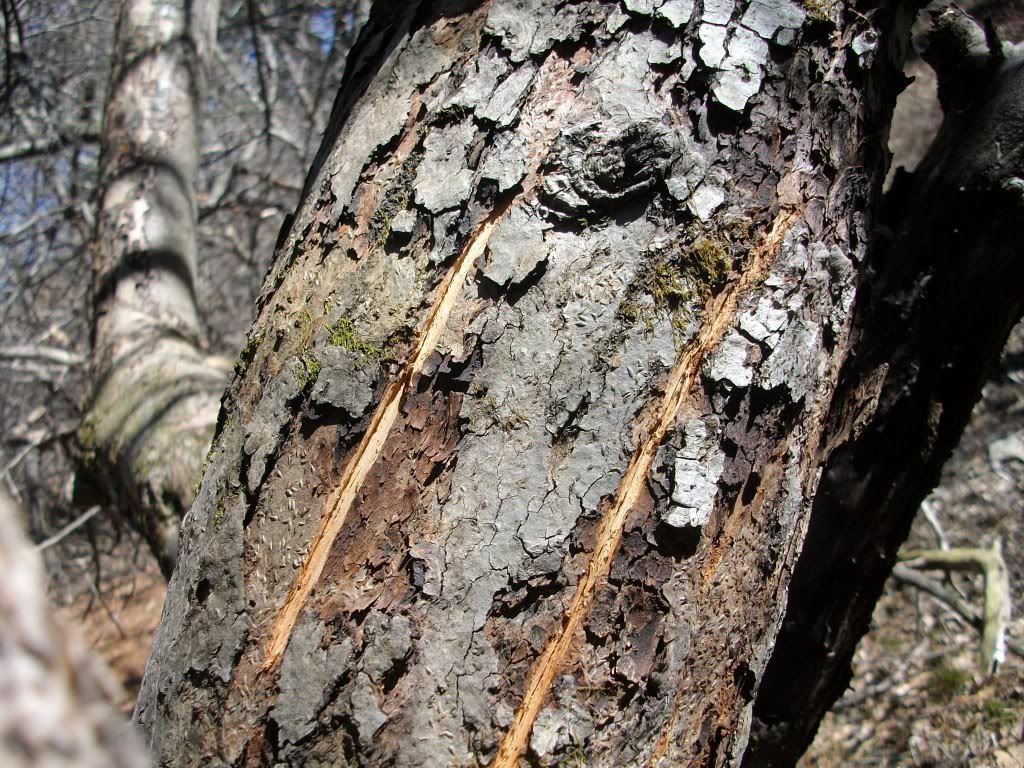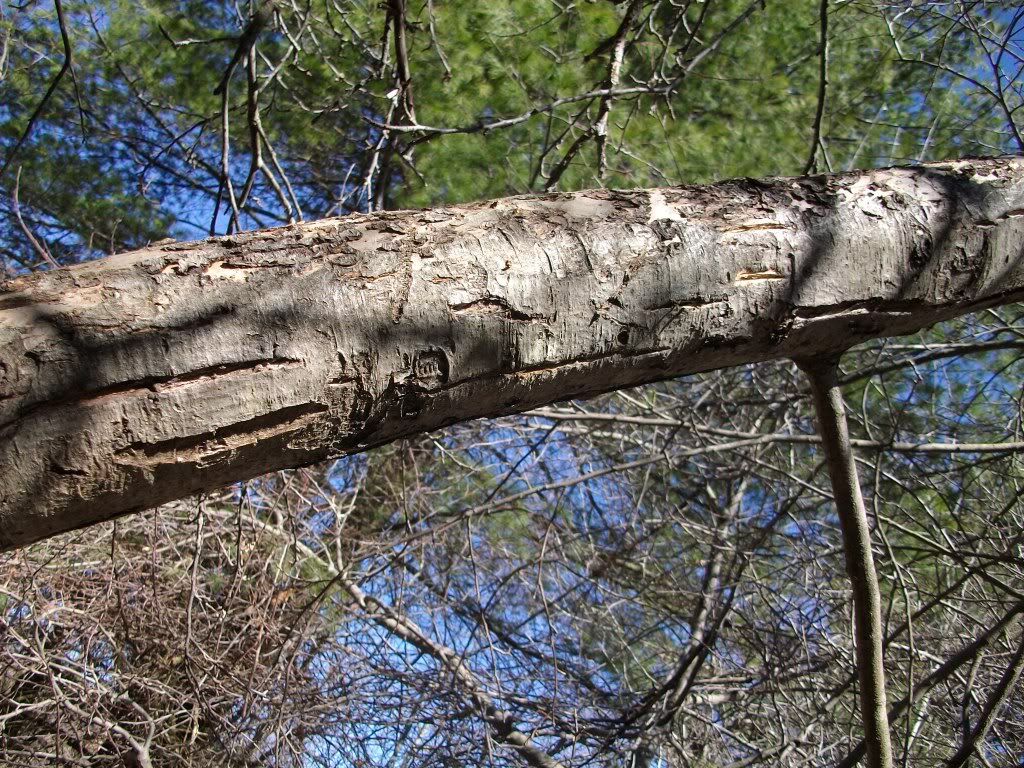 Those are neat pics.. Ive never seen bear markings in the woods before.. I need to get out of my neck of the woods a little more.
If you have any fruit trees or anything sweet up there that would be a great place to look.