Found some stuff
---
I went walking in the woods and came across these. An old pepsi bottle. It's a 1.5 liter glass bottle that you don't really see anymore. Then a rib bone from something, I don't really recall a deer ribs actual size but maybe it is. The tape measure is just there for detail.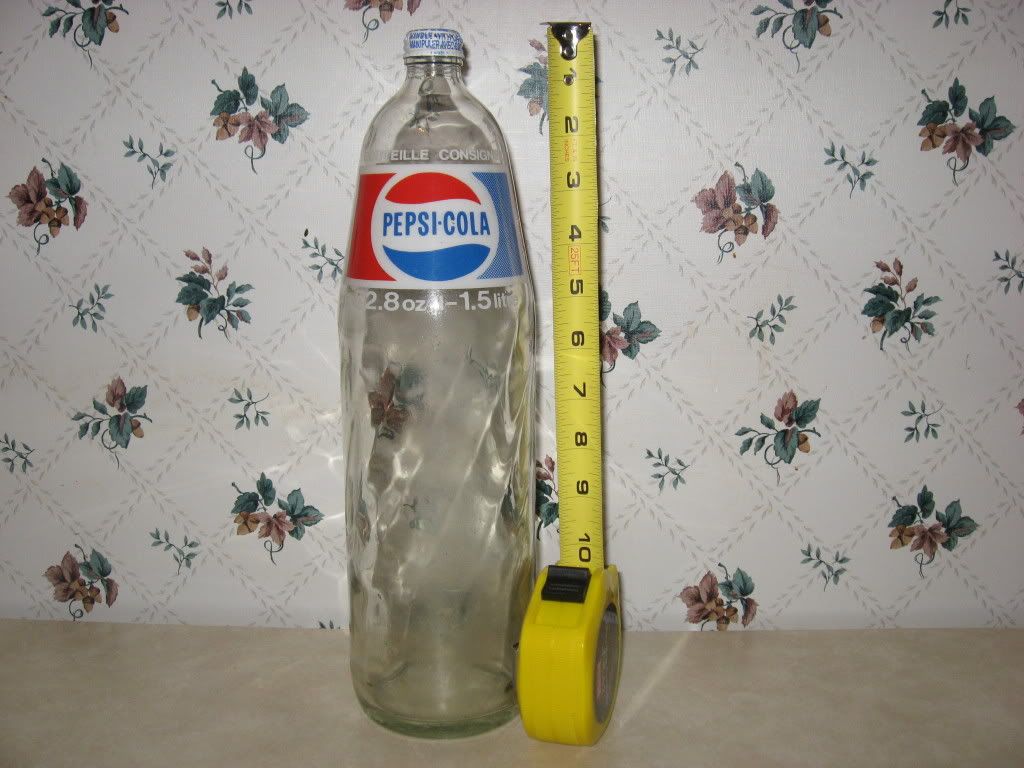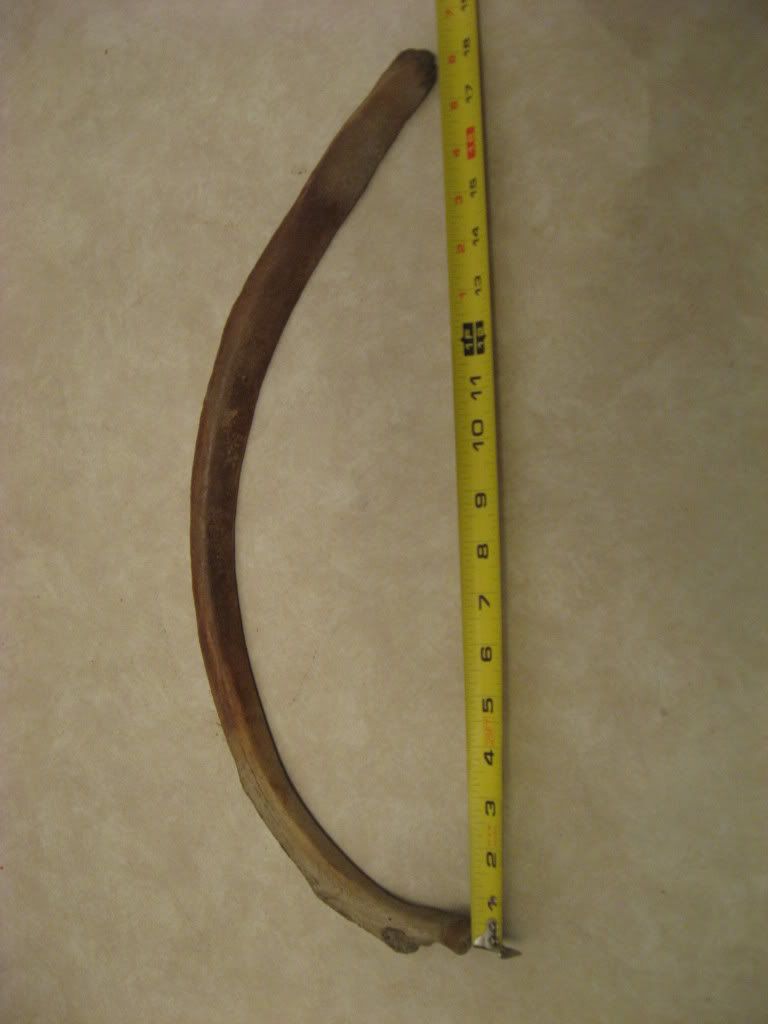 ---
Last edited by timberghost; 10-08-2008 at

08:17 PM

.
I love the bottle. I have some Sundrop bottles from the 50's.
Old school.. That bottle has been there awhile..

As far as the rib. Isnt 18 inches a pretty good size rib? I dont have a clue what it would be. Maybe these guys that have been skinning deer out awhile will have a better idea of how long a deer rib is.
could be a deer rib
---
Now therefore take, I pray thee, thy weapons, thy quiver and thy bow, and go out to the field, and take me some venison.
Genesis 27:3 "The thinking deer hunter should mature through three phases during his hunting life. First phase, "I need to kill a deer." Second phase, I want to harvest a nice deer. And last phase, we must manage this resource so our children and their children can experience the grand tradition of good deer hunting." - Jim Slinsky