Happy 4th
---
Heading out in the morning for another camping trip but wanted to wish everyone a safe and happy 4th of July Celebration.

Happy 4th of JULY !!! stay safe.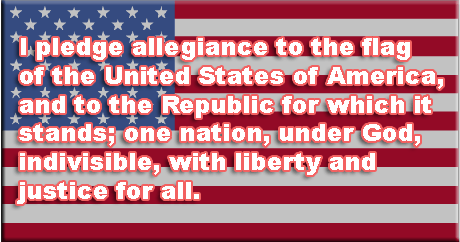 ---
Democracy is two wolves and a lamb voting on what to have for lunch.
Liberty is a well-armed lamb contesting the outcome of the vote.
-Benjamin Franklin

Moderator
Join Date: Nov 2007
Location: Oregon, Ohio
Posts: 8,383
BruceBruce, have a great time camping/holiday. My family puts on a big 4th. I have done fireworks for many years. This is a special holiday for my family and country!
enjoy your camping trip.staying local and will BBQ some veni and go check out the big Macys fireworks show ,always great
---
Now therefore take, I pray thee, thy weapons, thy quiver and thy bow, and go out to the field, and take me some venison.
Genesis 27:3 "The thinking deer hunter should mature through three phases during his hunting life. First phase, "I need to kill a deer." Second phase, I want to harvest a nice deer. And last phase, we must manage this resource so our children and their children can experience the grand tradition of good deer hunting." - Jim Slinsky
yes have a wonderful 4th everyone.
Have A Good 4th.my Wife And Kids And I Are Going To Go See The Fireworks.kids Love Them
---
GRAB LIFE BY THE HORNS
Heading out to camp on the lake and stuff myself with BBQ and watermelon.

Hope all have a fun safe Holiday.
Scrub Buck
Join Date: Jun 2008
Location: moncks corner, sc
Posts: 19
Happy 4th to everyone. be safe and stay out of trouble. and now some wonderful words of wisdom that a cop gave me just remember you only get in trouble if you get caught!!