03-24-2008, 07:41 PM
Join Date: Jan 2007

Location: Vermont

Posts: 5,701
---
Quote:
Originally Posted by
Buckshot
Bruce that looks great! Roughing it will never be the same.:)

What kind of hitch set up are you looking at?
I got the 1,000/10,000 lb. Equal-i-zer from the RV Dealer, everyone tells me it's the best one to use it takes care of weight Distribution and sway control so that eases some of my towing worries, I got the Valley Odyssey Brake Controller and again everyone tells me thats a superb controller. Esther and I have been shopping for all the camping goodies, Esther filled the cart with flatware, pots, pans, mixing bowls, toiletries etc etc etc,, I picked out the Awning lights

<--the vehicle and camper lights I picked out...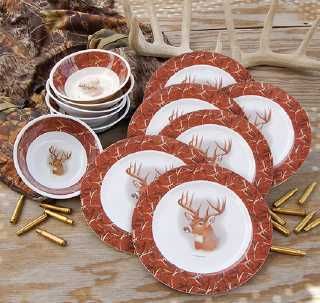 <--the Dishes and Bowls Esther picked out,,Isn't she sumptin'?...

Well as you can probably tell we're having fun getting ready for the first adventure...
__________________
Democracy is two wolves and a lamb voting on what to have for lunch.
Liberty is a well-armed lamb contesting the outcome of the vote.
-Benjamin Franklin