Cabela's charging customers Already?
---
The following receipt shows Cabela's new fee for some items.
Cabela's claims this was a computer glitch and anyone charged will be refunded
BUT it looks to me like they let the cat out of the bag early enough so we all know what will be happening soon.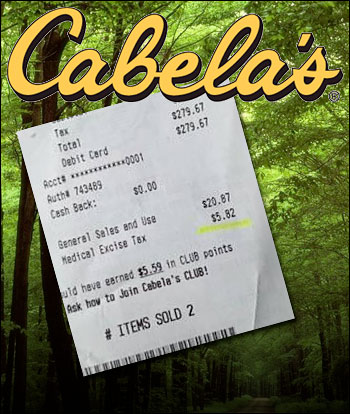 __________________
Democracy is two wolves and a lamb voting on what to have for lunch.
Liberty is a well-armed lamb contesting the outcome of the vote.
-Benjamin Franklin