Some work pics
---
Thought I'd share some adventurous pics. At times I have to pitch in and help with the repair work. I've had the pleasure of replacing a radiator/fan pulley after the bearing decided to disintegrate.
Nuts, bolts, clamps, cables, hoses, airlines, etc
400 pound hood was fun getting off
I had to drive to PA and put this truck on a low boy trailer and haul it back because to rear axle snapped and the hub bearings melted and almost caused the whole dual wheel setup to come off...what a mess. Had to take the hub assembly, drum and brakes and get the broken axle out and and that.
Heavy duty gears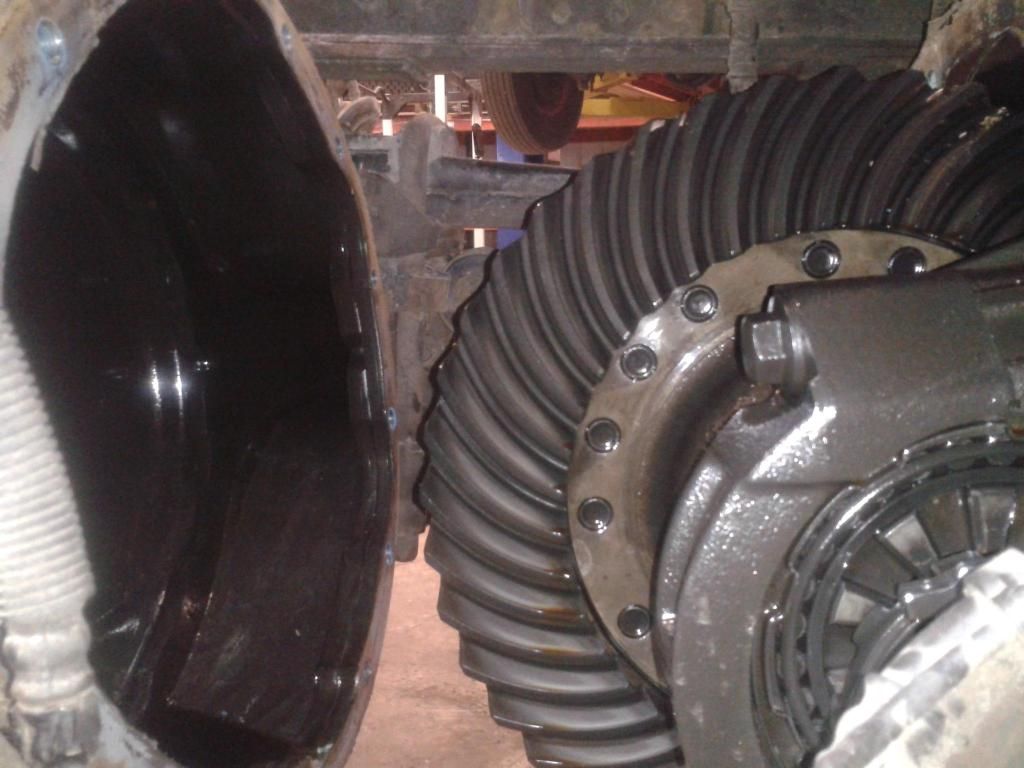 Moderator
Join Date: Nov 2007
Location: Oregon, Ohio
Posts: 8,381
TG, when does the fun start???
I would rather eat a bug than pull a wrench but some time you just have too.I did hub and bearing,upper and lower ball joints this month on my F 350.
---
It's all for the love of the "GAME"