---
Most of the time when I hunted in the morning, the temp would start out in the 30's or low 40's. A time or two it got down to the upper 20's. I would dress to stay warm at that temp but as the sun came up, the temp would start going up. It often got up to the 60's or even one day 70 degrees. More than once I actually had to take clothes off to keep from getting too hot.
When I hunted in the afternoon, the temp was almost always at least 50. When I bow hunt (the season opens in mid October) I usually just wore my long sleeve camoflage tee shirt with a regular tee shirt under it and camoflage pants and regular socks in my hunting boots.
I got two deer this season. The first on Dec. 10 and the second on Jan. 21.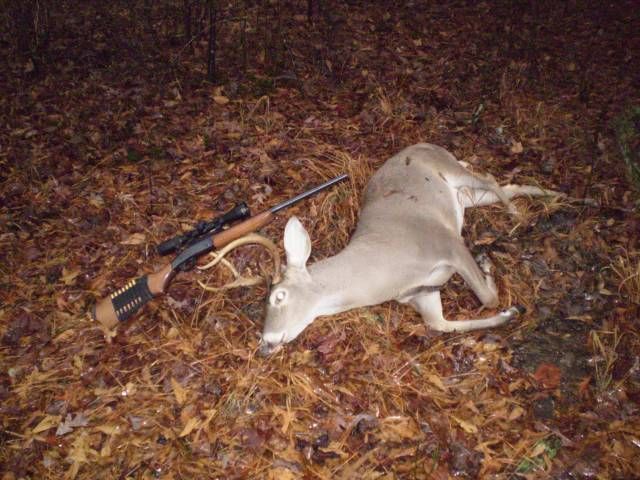 __________________
(Luke 11:21 KJV) When a strong man armed keepeth his palace, his goods are in peace:

(Luke 22:36 KJV) Then said he unto them, But now, he that hath a purse, let him take it, and likewise his scrip: and he that hath no sword, let him sell his garment, and buy one.