got my recurve
---
got my bow that joe made for me.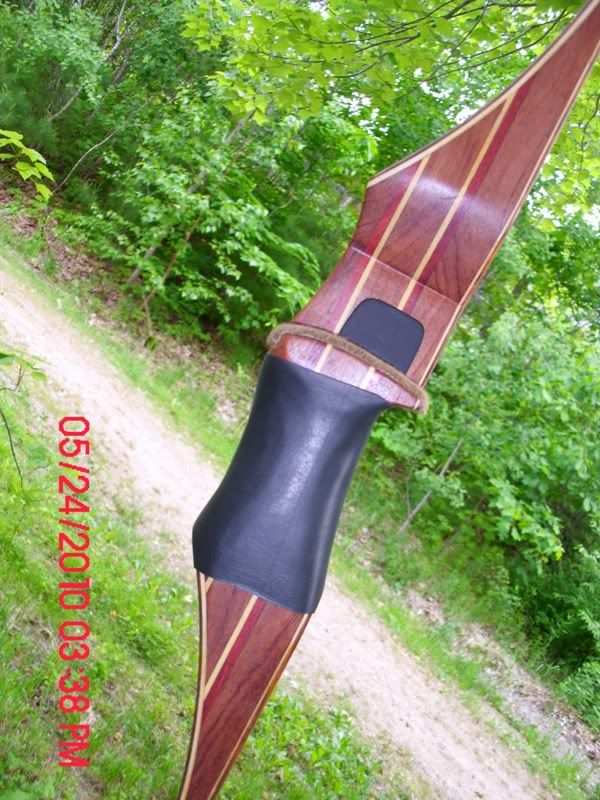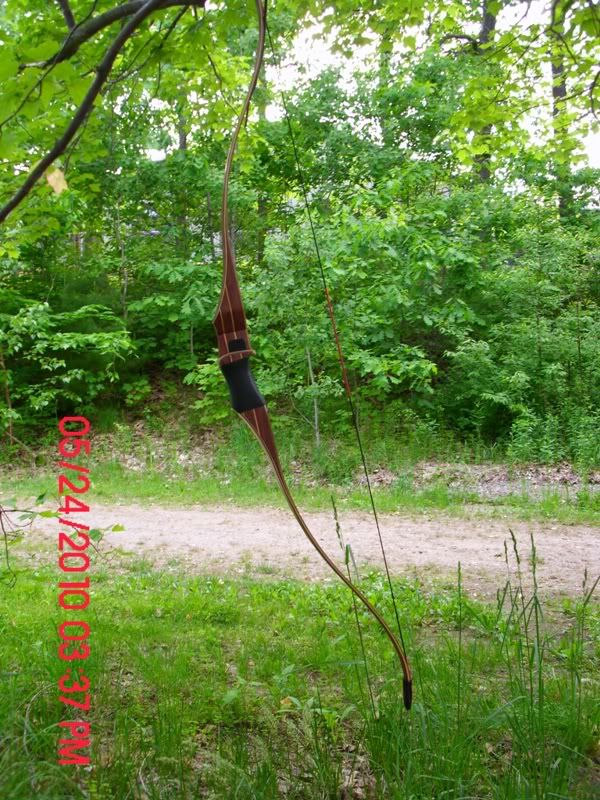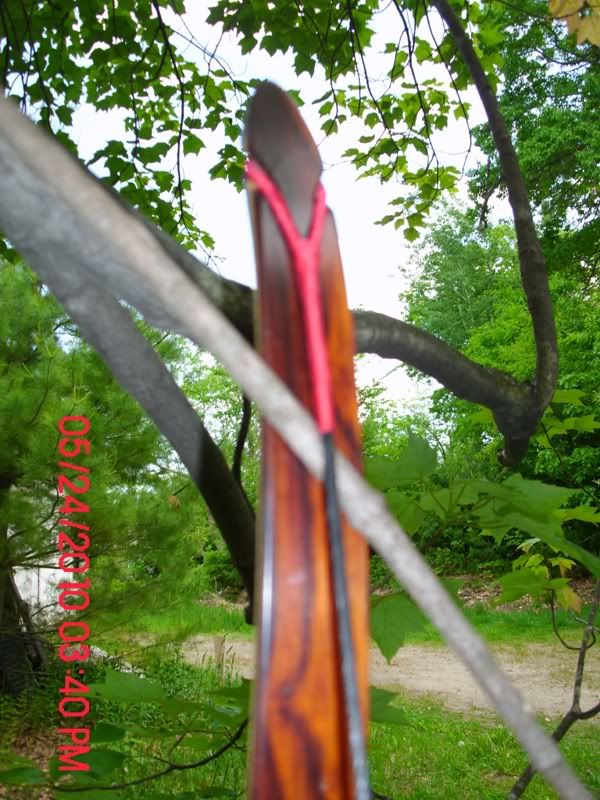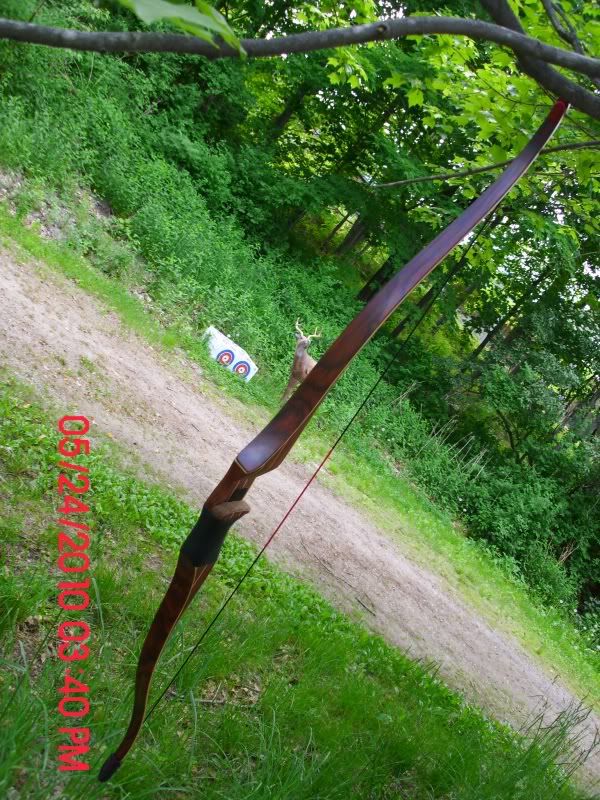 mighty pretty now if i can learn to shoot it
Looks good Ron.
---
We cannot continue to do the same things and expect different results
Moderator
Join Date: Nov 2007
Location: Oregon, Ohio
Posts: 8,381
very nice looking bow ronn.
wow...super nice. now the hard part of learning how to be consistent with it. good luck.
---
John Eitzen
pretty pretty.. Good luck shooting that thing..
Join Date: Jan 2007
Location: Vermont
Posts: 5,701
Thats a beautiful piece of work right there...
Good Luck with it Ronn..
---
Democracy is two wolves and a lamb voting on what to have for lunch.
Liberty is a well-armed lamb contesting the outcome of the vote.
-Benjamin Franklin

shot it today. it went twang. i killed the deer oh 6 times out of 10............at ten yards. i might get to liking this. time will tell