my first deer with a bow
---
my first ever with a bow what a rush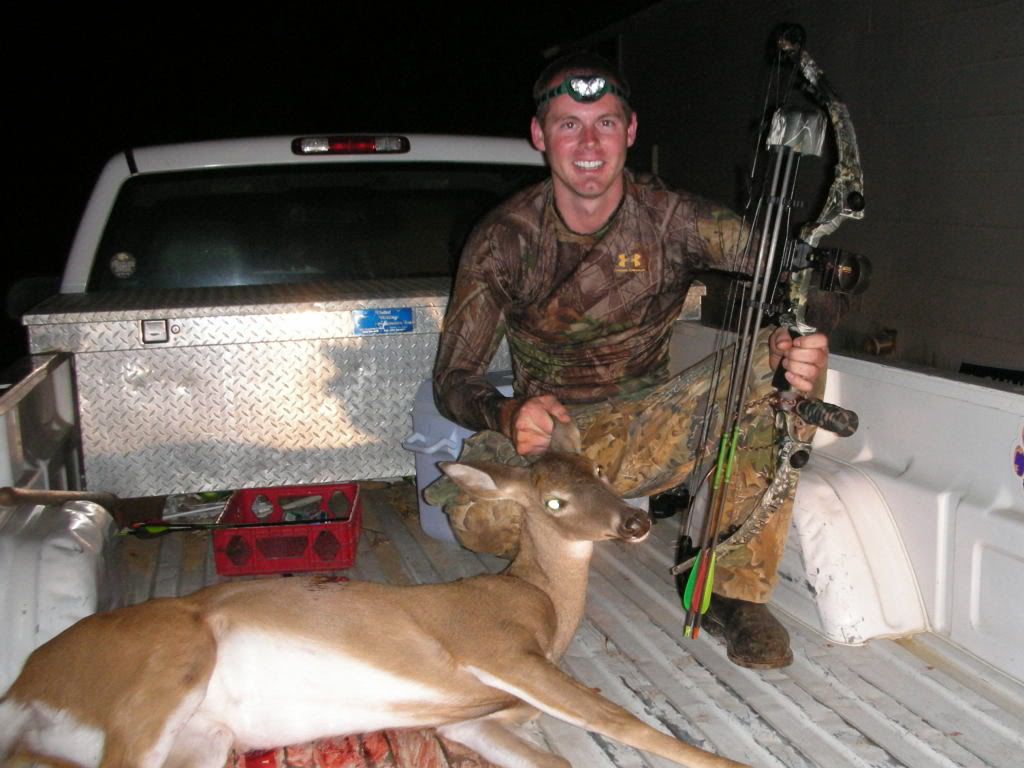 congrats. bow hunting is the best but i do love my rifle hunts.
The smile says it all! Good job!
You're officially 'hooked'
BTW...is that bow a Pro Line?
no its a parker bow. its my first bow ever, i purchased it new i really didn't do to much research on them it was more or less just in my price range
Congratulations. I'm bow hunting for the first time this year and I'm still waiting on my score. Had one opportunity but the arrow nicked a branch and went wide. There's one lesson learned! Congrats again.
Congrats on your doe trophy.
Your hooked now, so understand there is no cure to the addiction
---
"Whitetail it's more than a passion, it's an addiction"
~~~~
Bowhunter and Handgun Hunter
you shall be hooked now..

Did you enter this doe in the contest??
B&C 140 Class
Join Date: Jan 2008
Location: Maryland
Posts: 790
That's whay I'm talking about. Another bow hunter hooked for life.
Join Date: Jan 2007
Location: Vermont
Posts: 5,701
awesome Doe!!! Good Job!
---
Democracy is two wolves and a lamb voting on what to have for lunch.
Liberty is a well-armed lamb contesting the outcome of the vote.
-Benjamin Franklin