It's bow season can you see the snake?
---
[IMG]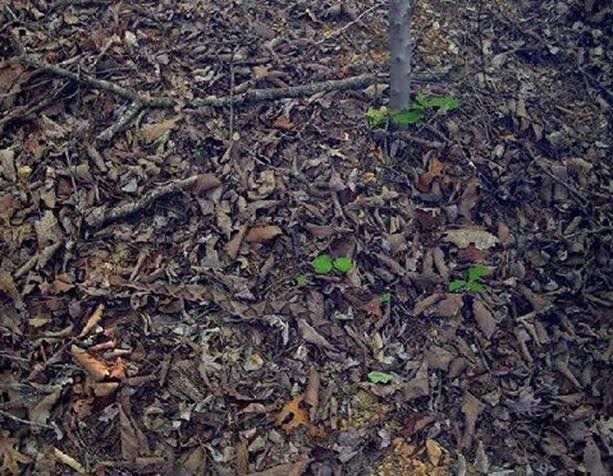 [/IMG]
yikes i would'a got bit
---
Now therefore take, I pray thee, thy weapons, thy quiver and thy bow, and go out to the field, and take me some venison.
Genesis 27:3 "The thinking deer hunter should mature through three phases during his hunting life. First phase, "I need to kill a deer." Second phase, I want to harvest a nice deer. And last phase, we must manage this resource so our children and their children can experience the grand tradition of good deer hunting." - Jim Slinsky
I never saw it, what kind is it? I hate all snakes. Water snakes used to chase me out of the creek when I was small. That's when I declared all snakes creep me out!
Moderator
Join Date: Nov 2007
Location: Oregon, Ohio
Posts: 8,383
Is that a timber rattler? The head looks like a triangle and maybe has some venom in there. What is it?? I hate snakes.
Join Date: Jan 2007
Location: Vermont
Posts: 5,701
I never saw it either... "OUCH"
---
Democracy is two wolves and a lamb voting on what to have for lunch.
Liberty is a well-armed lamb contesting the outcome of the vote.
-Benjamin Franklin

Looks like a copperhead
---
We cannot continue to do the same things and expect different results
woo hoo. I think I won spot the snake. Welcome to the woods of TN. I would not have seen it till right before I stepped on it. Then I would have proceeded to beat it with a stick till it was lifeless. I also hate snakes of the poisonous type. copperheads and rattlers in my woods.

I killed a king snake 1 time and my uncle threatened my life. Said to leave those snakes alone because they kill the "bad" ones.
Quote:
Looks like a copperhead
It is a copperhead and as you can see they are very hard to see. They don't give any warning like you might get with a rattler, that's why if I'm in thick woods I wear my snake chaps into the stand.
I only dislike the snakes I can't see.
Moderator
Join Date: Nov 2007
Location: Oregon, Ohio
Posts: 8,383
One thing we don't deal with very often is copperheads. They are mostly in the southern part of the state. There is one section of Ohio called copperhead alley its in Scioto State park close to Kentucky border. Park rangers tell people not to go in there!