03-25-2007, 07:57 PM
Scrub Buck

Join Date: Mar 2007

Location: S.E. Wisconsin

Posts: 2
---
I would steer clear of the expandables on the hogs. ( Personally, I wouldn't recomend them for deer either) Expandables loose energy upon impact as they open. I have seen plenty of deer shot that should of had an exit that didn't just cause of expandable broadhead choice. I went on a recent pig hunt and me and my buddys shot 7 pigs. Most of us use Muzzys. I got two boars and both were shot multiple times with pass throughs. Even shooting right thru the grissle plate.
Why would you choose an expandable anyway? The reason I hear most is that the arrows fly true and accurate, and it cuts a large hole. 1st off, if your bow is tuned properly, your arrows will fly true with a ridged broadhead. If your arrows don't fly true with a particular broadhead, tune your bow, if that don't work, tune your arrows so your broadhead blades are in line with your feathers and each arrow is identical. If they still don't fly straight get a different fixed blade broadhead.
2nd, a large wound hole does you no good if there is no exit hole... And, if you hit your mark, little hole, big hole, still just as dead, 100 yards down the trail.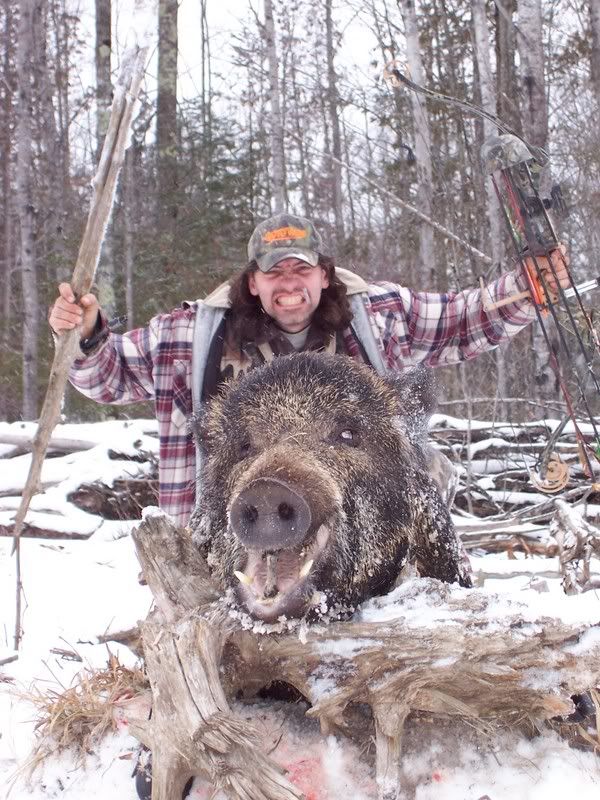 __________________
Dan Infalt
Big Buck Serial Killer